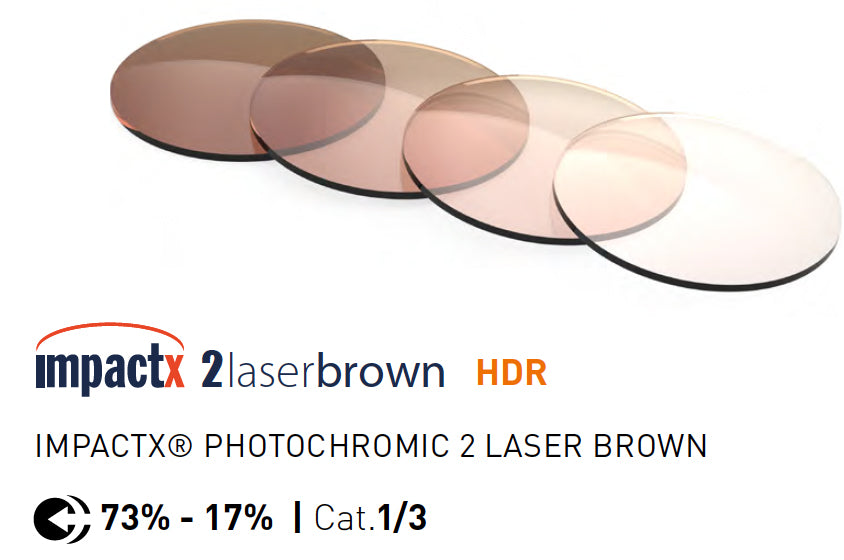 Rudy Unlocking the World of Rudy Project Impactx Photochromic Brown Lenses

When it comes to eyewear for sports and outdoor activities, versatility and clarity are paramount. Rudy Project's Impactx Photochromic Brown Lenses, part of their impressive photochromic lens lineup, are designed to cater to the needs of athletes and outdoor enthusiasts. These lenses are a testament to innovation, providing a dynamic visual experience that adapts to changing light conditions. In this article, we'll explore what makes these lenses stand out, their benefits in different sports, and the science behind "photochromic."
Understanding Photochromic Magic
"Photochromic" may sound like a complex term, but its concept is surprisingly straightforward. Photochromic lenses, like Rudy Project's Impactx Photochromic Brown Lenses, have the unique ability to change their tint based on the level of UV light exposure. In simpler terms, they adjust their color in response to sunlight, becoming darker when exposed to UV rays and lighter when the UV intensity decreases. This remarkable feature makes them ideal for sports where lighting conditions can change rapidly.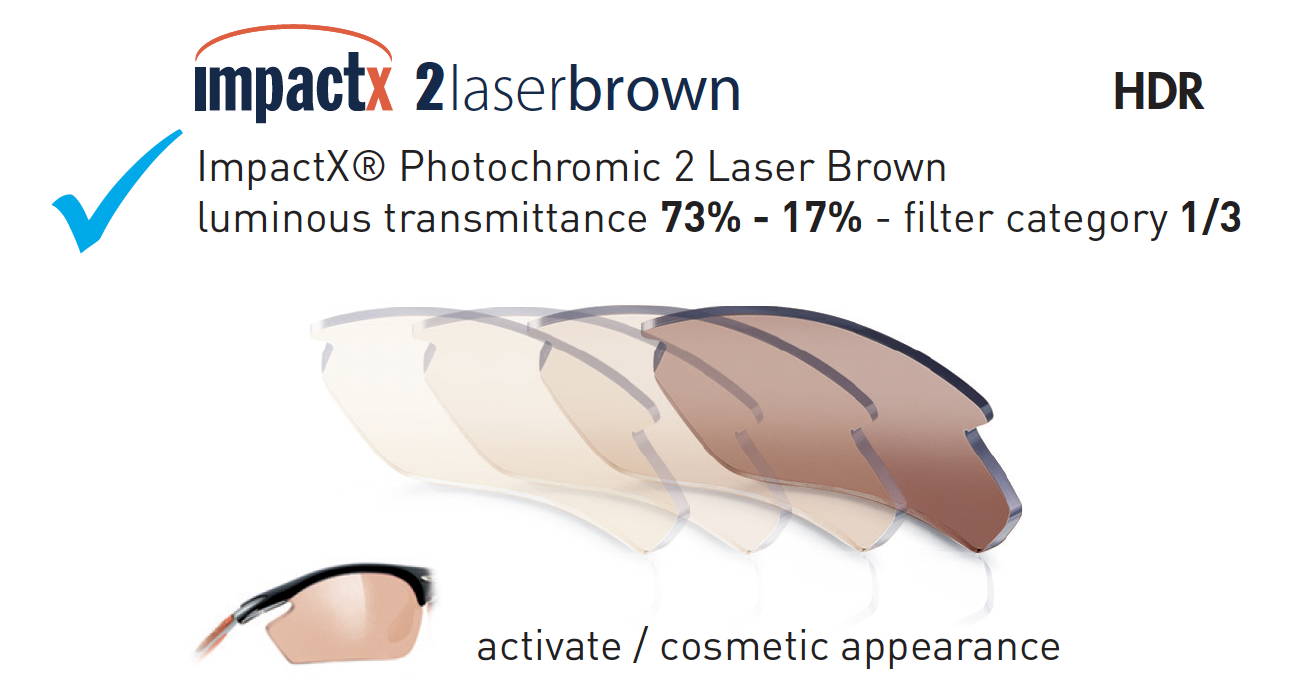 The Benefits of Photochromic Brown Lenses
Rudy Project's Photochromic Brown Lenses offer a multitude of advantages, making them a top choice for various sports and outdoor activities:
Enhanced Contrast and Visual Acuity: These lenses excel at enhancing contrast and visual acuity in sunny conditions. This is especially valuable for activities like golf, where precise perception of terrain and distances is crucial.

True Colors: While wearing Impactx Photochromic Brown Lenses, you'll experience a vivid world where colors remain true, albeit slightly darker. Unlike some other lenses that tint everything brown, these lenses allow you to appreciate the authentic colors of your surroundings.

Versatility: The adaptive nature of these lenses means they are suitable for a range of sports, including mountain biking, trail running, and even road cycling. They transition seamlessly from clear to a dark brown tint, providing optimal vision as lighting conditions change.

Reduced Glare: Glare can be a major distraction during outdoor activities. These lenses effectively minimize glare, enhancing your overall comfort and focus.

Choosing the Right Lens Color: Brown vs. Grey
Comparing Rudy Project's Photochromic Brown Lenses to transition grey lenses, it's essential to consider your specific needs:

Photochromic Brown Lenses: Ideal for those seeking enhanced contrast and visual acuity. Great for golfing, fishing, and activities where color perception matters.

Transition Grey Lenses: Slightly darker and best suited for those seeking the darkest possible transition lenses. Colors remain true, making them versatile for various outdoor pursuits.
Benefits of Photochromic Brown Lenses for Mountain Biking and Trail Running:
Photochromic brown lenses offer distinct advantages for mountain biking and trail running enthusiasts. Their contrasting tint enhances your ability to navigate various terrains effectively. Here's why they are a great choice:
Improved Contrast: Photochromic brown lenses excel at enhancing contrast in outdoor environments. When mountain biking or trail running, you need to discern subtle details like rocks, tree roots, and changes in terrain. The brown tint helps you see these elements more clearly by accentuating their shadows and textures.

Quick Decision-Making: The enhanced contrast provided by brown lenses allows you to make quicker decisions about your route. You can better judge where to place your front wheel or feet, especially in challenging, shadowy terrain.

Reduced Glare: These lenses also help reduce glare from the sun, which can be distracting and potentially dangerous when riding or running in bright conditions.

Versatility: Photochromic lenses adapt to changing light conditions. Whether you're riding through a forested area with varying levels of sunlight or transitioning from open trails to shaded paths, these lenses adjust their darkness accordingly.



Addressing Common Questions:
What is the best lens color for mountain biking? For mountain biking, photochromic brown lenses are an excellent choice due to their ability to enhance contrast and adapt to changing light conditions.
What eye protection is usual for mountain bikers? Mountain bikers should prioritize eye protection with lenses that offer UV protection and impact resistance to shield their eyes from debris and the sun's harmful rays.
Are polarized lenses good for mountain biking? Polarized lenses can help reduce glare from reflective surfaces, but they may not enhance contrast as effectively as photochromic brown lenses, which are designed for varying outdoor conditions.
What makes good MTB glasses? Good MTB glasses should provide UV protection, impact resistance, a comfortable fit, and lenses that enhance contrast and adapt to changing light conditions.
Are photochromic lenses worth it for MTB? Photochromic lenses are worth it for mountain biking because they offer versatility, UV protection, and enhanced contrast, making them suitable for various terrain and lighting situations.
Pairing with Your Preferred Frame
Rudy Project offers a variety of frame colors to complement your style and preferences. One popular choice is the "Rydon matte black frame with Photochromic Brown Lenses," known for its sleek design and exceptional performance.
Whether you're a cycling enthusiast, a trail runner, or an outdoor adventurer, Rudy Project's Impactx Photochromic Brown Lenses can elevate your sports experience. These lenses adapt to changing conditions, enhance your vision, and reduce distractions, ensuring you stay at the top of your game. Explore the full range of Rudy Project's photochromic transition sunglasses and find the perfect pair to accompany you on your next adventure.
Visit Rudy Project's Photochromic Lenses Collection
Explore the Rydon Matte Black Frame with Photochromic Brown Lenses