Buy Running Sunglasses
Rudy Project's elite range of running sunglasses in Australia combines style, comfort, and clarity. Perfect for city sprints, trail runs, or beach jogs. With anti-fog technology, UV protection, and durable design, they're the runner's choice for unmatched vision and fit. Experience the difference today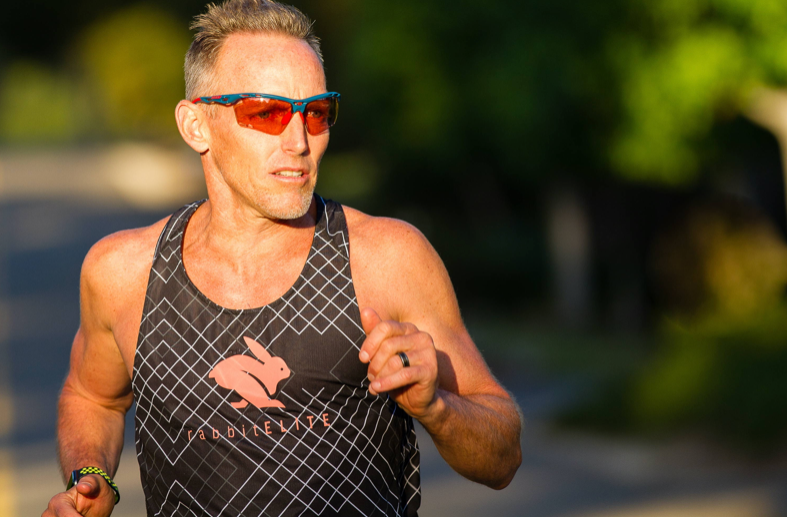 STATE-OF-THE-ART EYEWEAR FOR RUNNERS
The Propulse is also available in non-photochromic versions with the all-around vibrant RP Optics Multilaser lenses that ensure superior eye protection and sharp contrast. The end result is extremely light and comfortable running glasses, with incredible optics that are also compatible with many Rudy Project prescription solutions.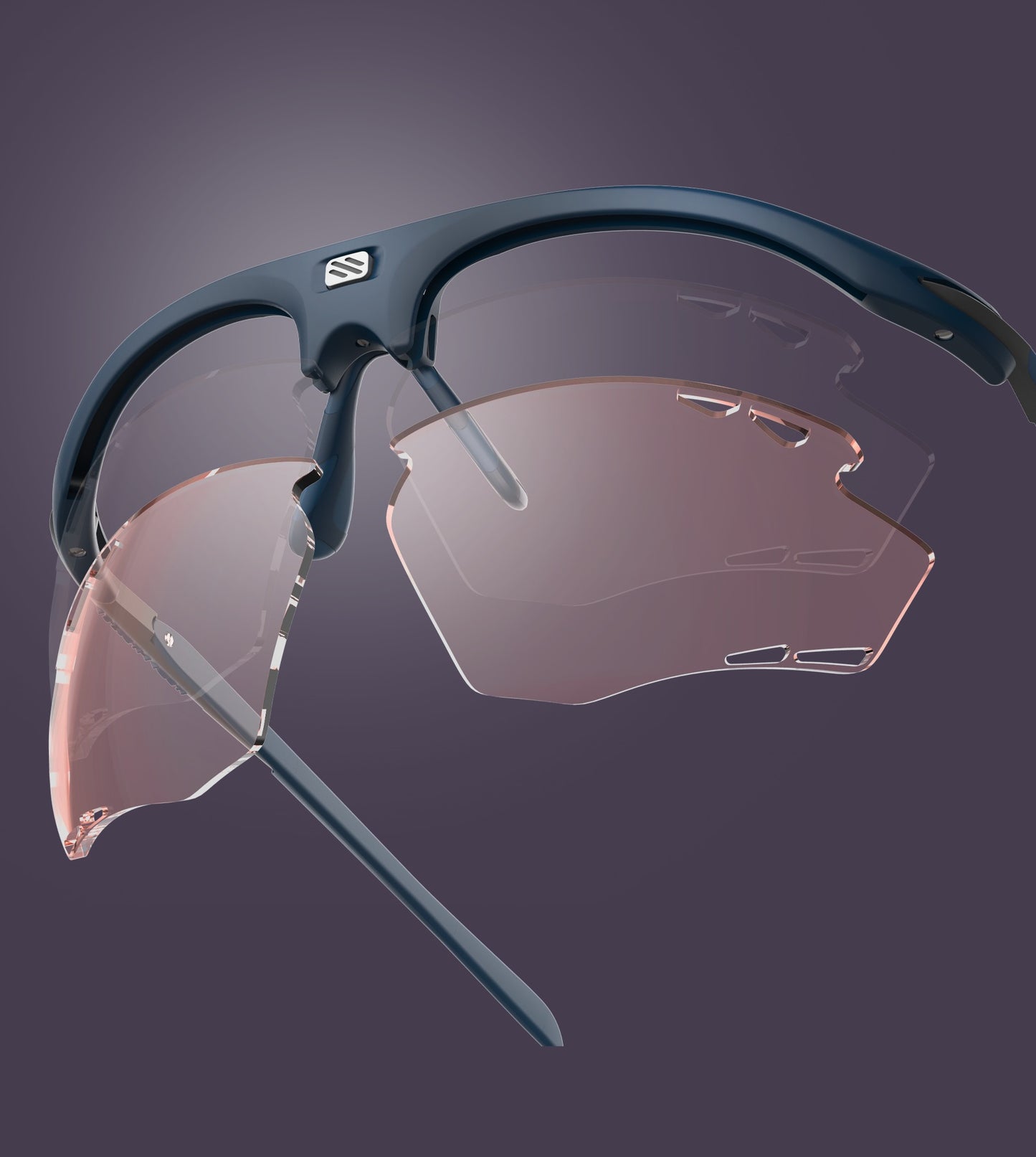 RUNNING SPECIFIC DESIGN
Rydon Running is the evolution of our iconic model designed specifically for road and trail running. Rydon Running combines all the performance features of Rydon (lightness, durability, maximum adjustability, and style) with a new lens shape which maximize the field of vision all while protecting the eyes. The Rydon Running lenses boast upper and lower vents to minimize the risk of fogging.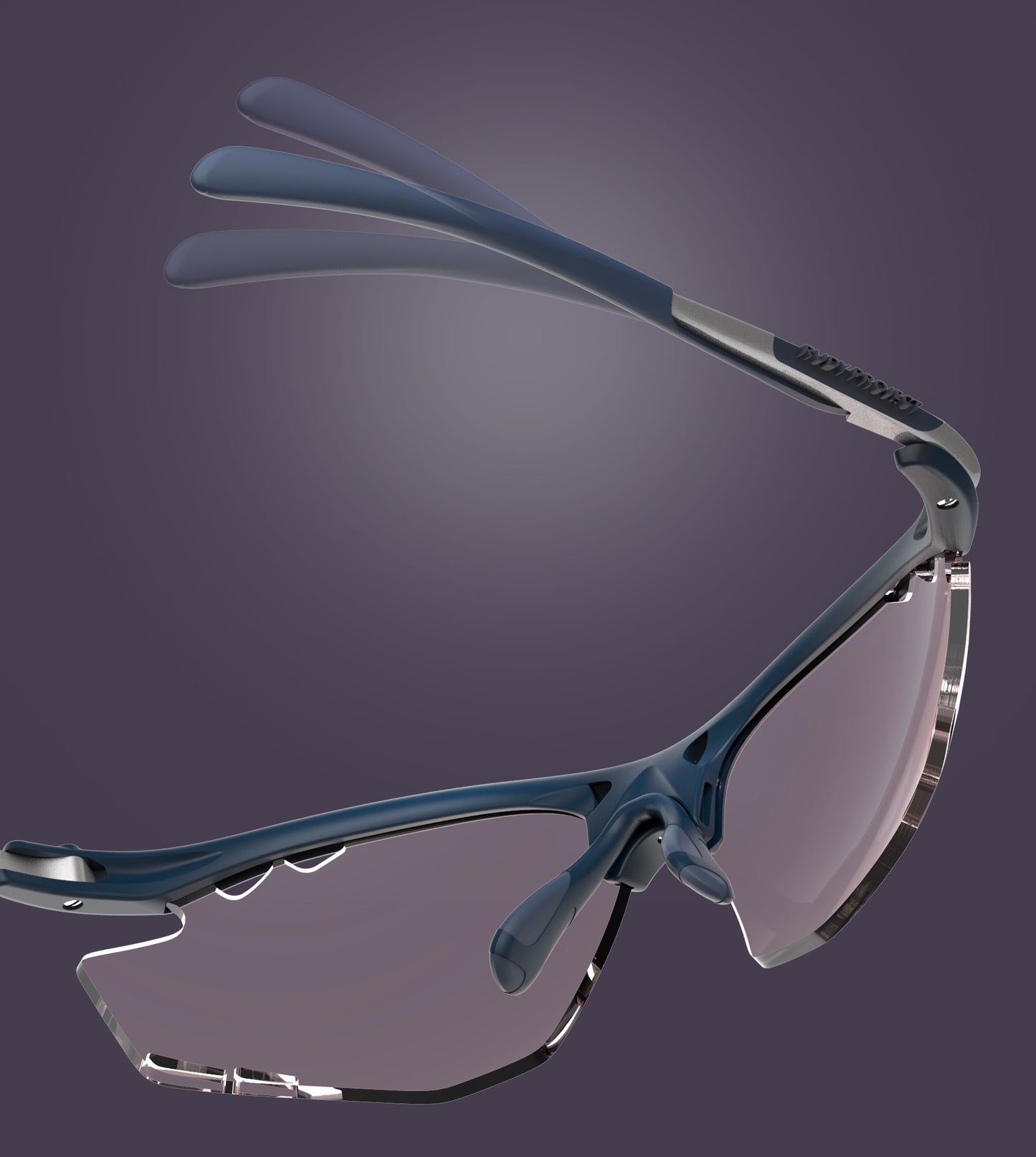 ADJUSTABLE TEMPLE END TIPS
Create the perfect fit with Rudy's adjustable temple end tips. you can easily bend these silicon tips to provide a better fit and stop the sunglass from bouncing around or prevent the end of the temples hit your running hat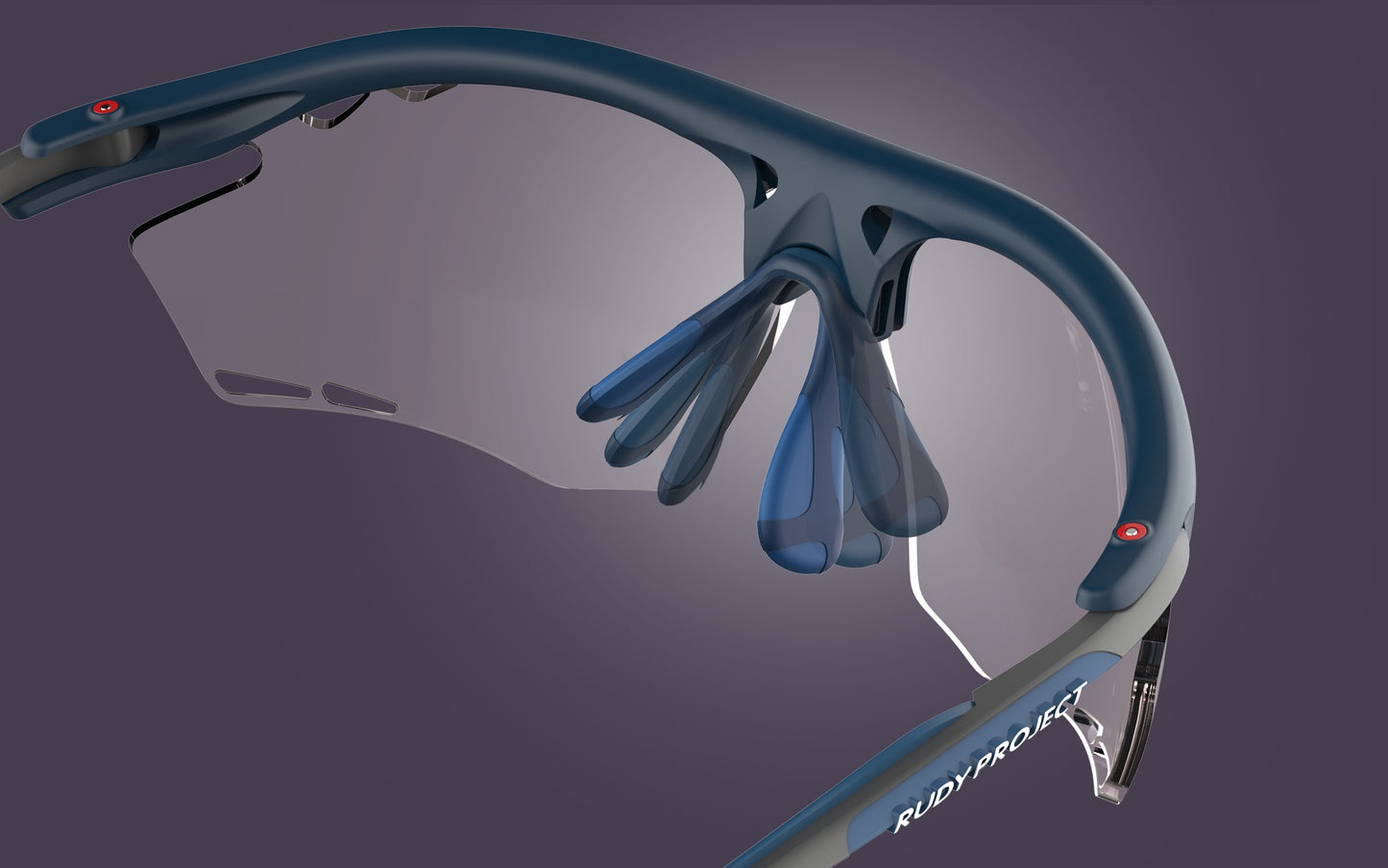 ADJUSTABLE NOSE PADS
Providing a comfortable nose pad which is adjustable is the key to preventing fogging. Adjust the nose pads with your fingers easily to create a larger gap between your face and inside of the lenses which allows MORE air to circulate thus creating an anti fog condition.
RX PRESCRIPTION CLIP
One RX clip to fit the Rydon, Rydon Slim or the Propulse. This RX clip fits behind the sunglass lenses and will take single or progressive vision and up to -5.50 powers.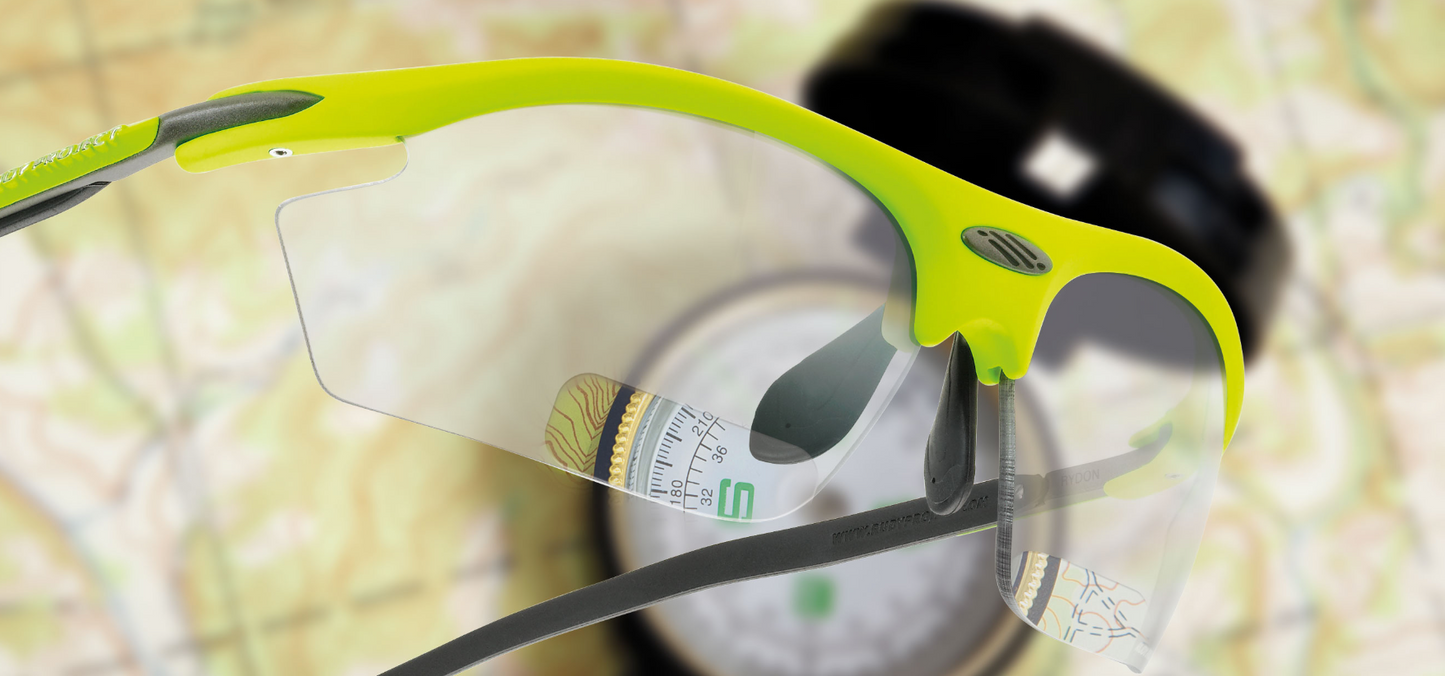 RYDON SPORTS READERS
Trail running can come with some problems if you cannot see the map, chart or compass. Our Rydon Sports readers can help you read. Built in a small channel of added powers of +1.50, +2.00 form +2.50 that amazing lens saves to the day for a lot of runners that are struggling to read.