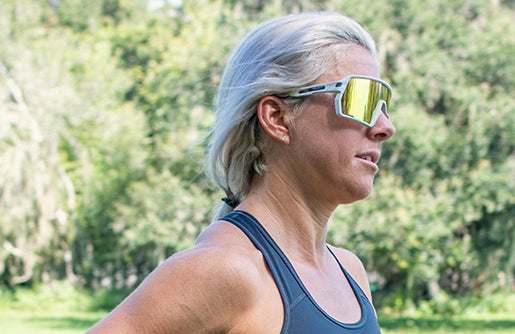 Are you gearing up for the Noosa Triathlon? Rudy Project is excited to be a part of this incredible event! Join us at the Expo from Friday, November 3rd, to Saturday, November 4th, where we'll be showcasing our latest eyewear collections.
Explore the New "Kelion" Sunglasses Be one of the first to discover our brand-new "Kelion" sunglasses, designed to elevate your sports performance. With Rudy Project's cutting-edge technology and style, these shades are a must-have for all athletes.
Prescription Eyewear for Active Lifestyles Struggling with prescription eyewear while being active? We've got you covered! Visit our booth to learn about Rudy Project's prescription options, ensuring clear vision without compromising on your athletic pursuits.
Rydon Sports Readers Bifocals If you're looking for eyewear that offers both clarity and convenience, don't miss out on our Rydon Sports Readers Bifocals. These glasses are tailored for athletes who need reading assistance while on the move.
Whether you're a seasoned triathlete or a cycling enthusiast, Rudy Project has the perfect sports sunglasses and cycling glasses to enhance your performance and protect your eyes.
Don't miss this opportunity to connect with Rudy Project Australia at the Noosa Triathlon Expo. We're here to equip you with top-notch eyewear, designed to empower your sporting journey.
See you at the Noosa Triathlon! Visit us at our booth to experience the Rudy Project difference.
#NoosaTriathlon #RudyProjectAustralia #SportsSunglasses #CyclingGlasses #PrescriptionEyewear #NewKelion #noosatriathlon