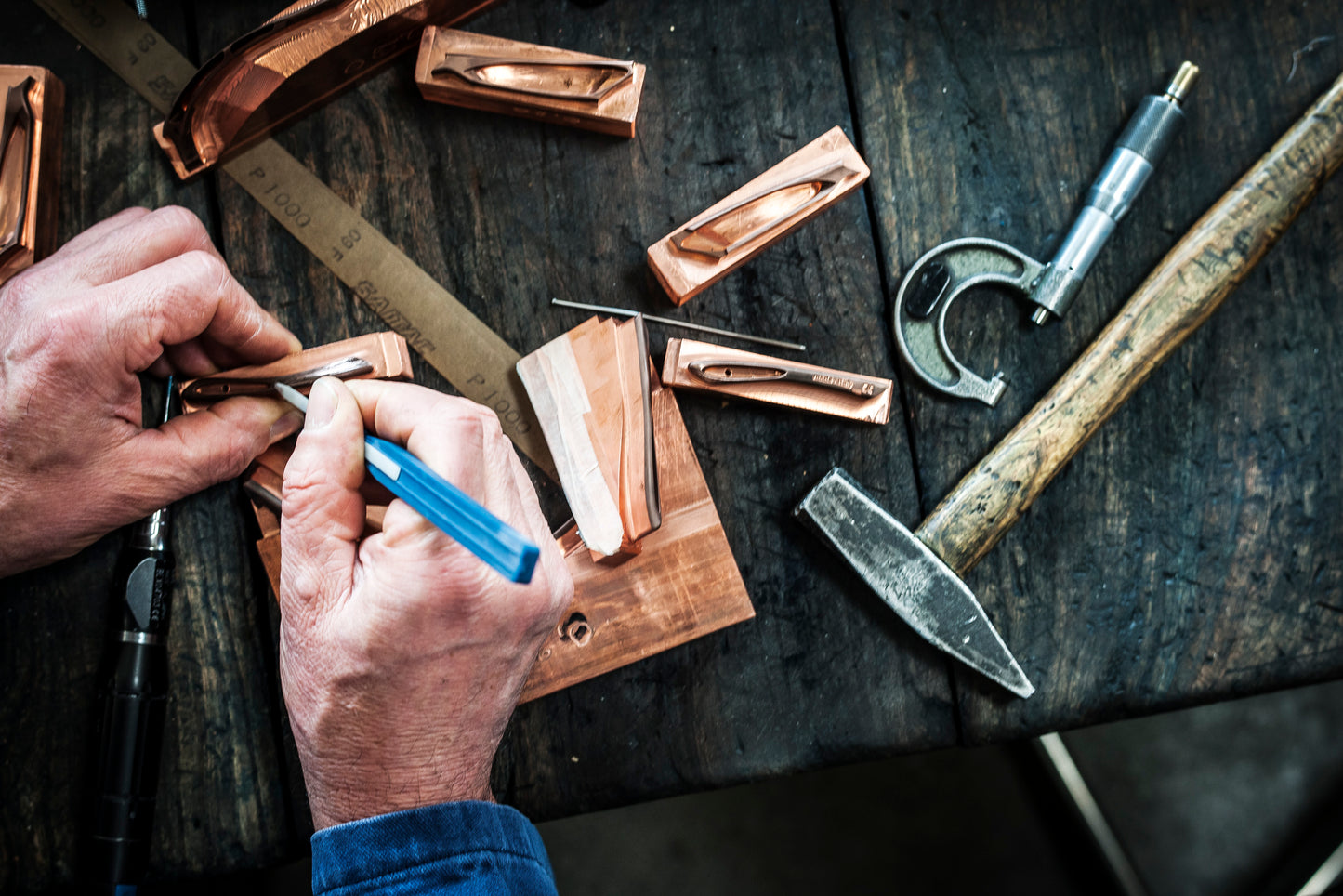 In the enchanting town of Treviso, Italy, where age-old traditions meet modern innovation, something truly remarkable has been happening since 1985. At the heart of this picturesque region, Rudy Project has been crafting eyewear that transcends mere functionality; it embodies the very essence of Italian artistry and craftsmanship.
"Made in Italy" at Its Finest 
Our story begins with a pair of hands, weathered and experienced, but still brimming with passion. These hands belong to an Italian artisan who has dedicated decades to perfecting the art of eyewear manufacturing. His hands tell the story of unwavering dedication and a deep connection to the land they call home. These hands are the hands that have been meticulously carving and molding the essence of Rudy Project since its inception.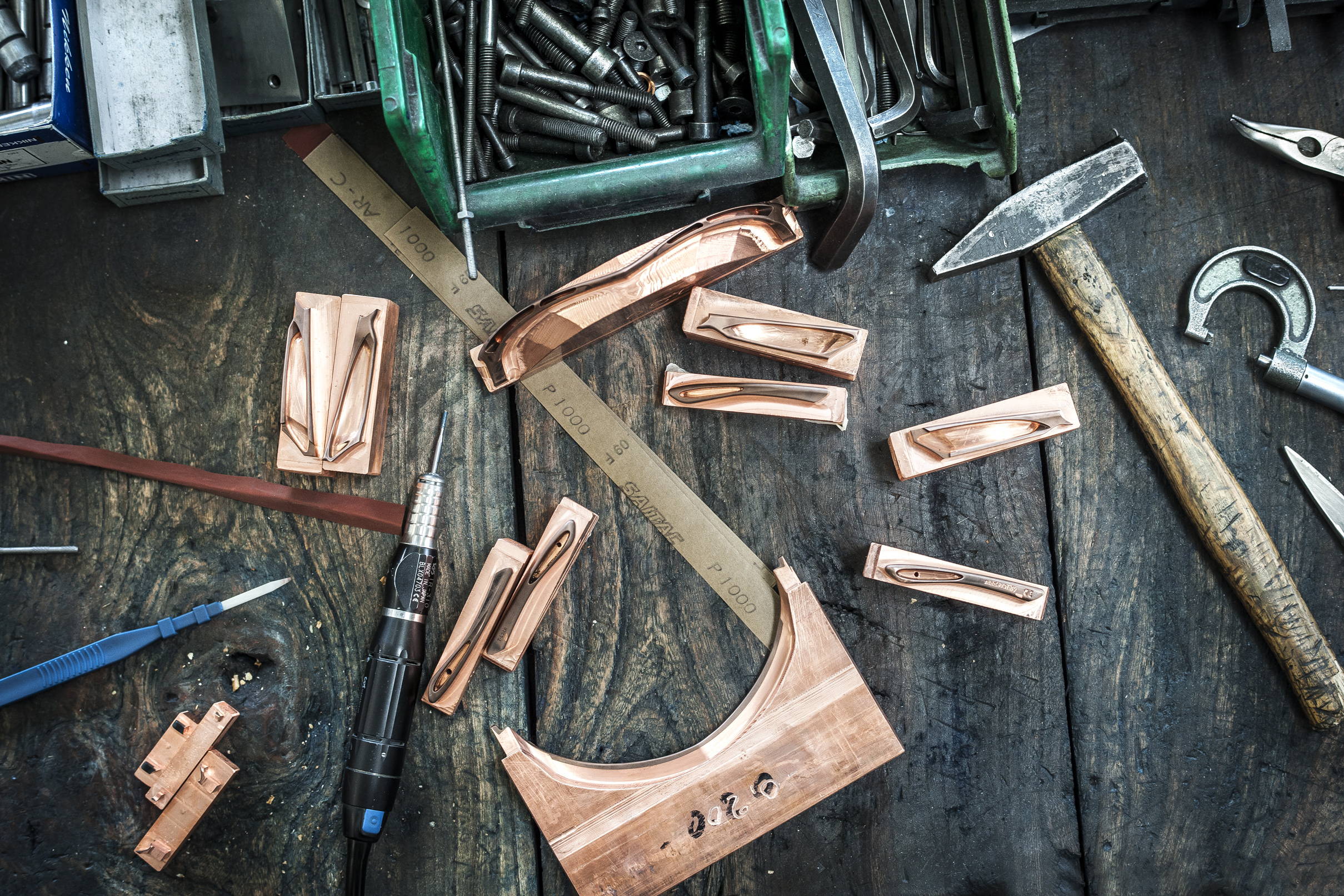 The Art of Perfection
In the photo you see, those hands are engaged in the delicate process of finishing a tool for a Rudy sunglass mold. Each groove, each curve, and every minute detail is meticulously crafted by skilled hands that understand the importance of precision. It's a craft passed down through generations, and these hands are the living testament to Rudy Project's commitment to quality and artistry.
 38 Years of Excellence
For 38 years, Rudy Project has upheld the tradition of crafting eyewear in the very place where it all began, Treviso, Italy. We believe that true beauty is born from the union of innovation and heritage, and our commitment to "Made in Italy" stands as a testament to our values. We've never compromised on quality, and that unwavering dedication is reflected in every pair of Rudy sunglasses.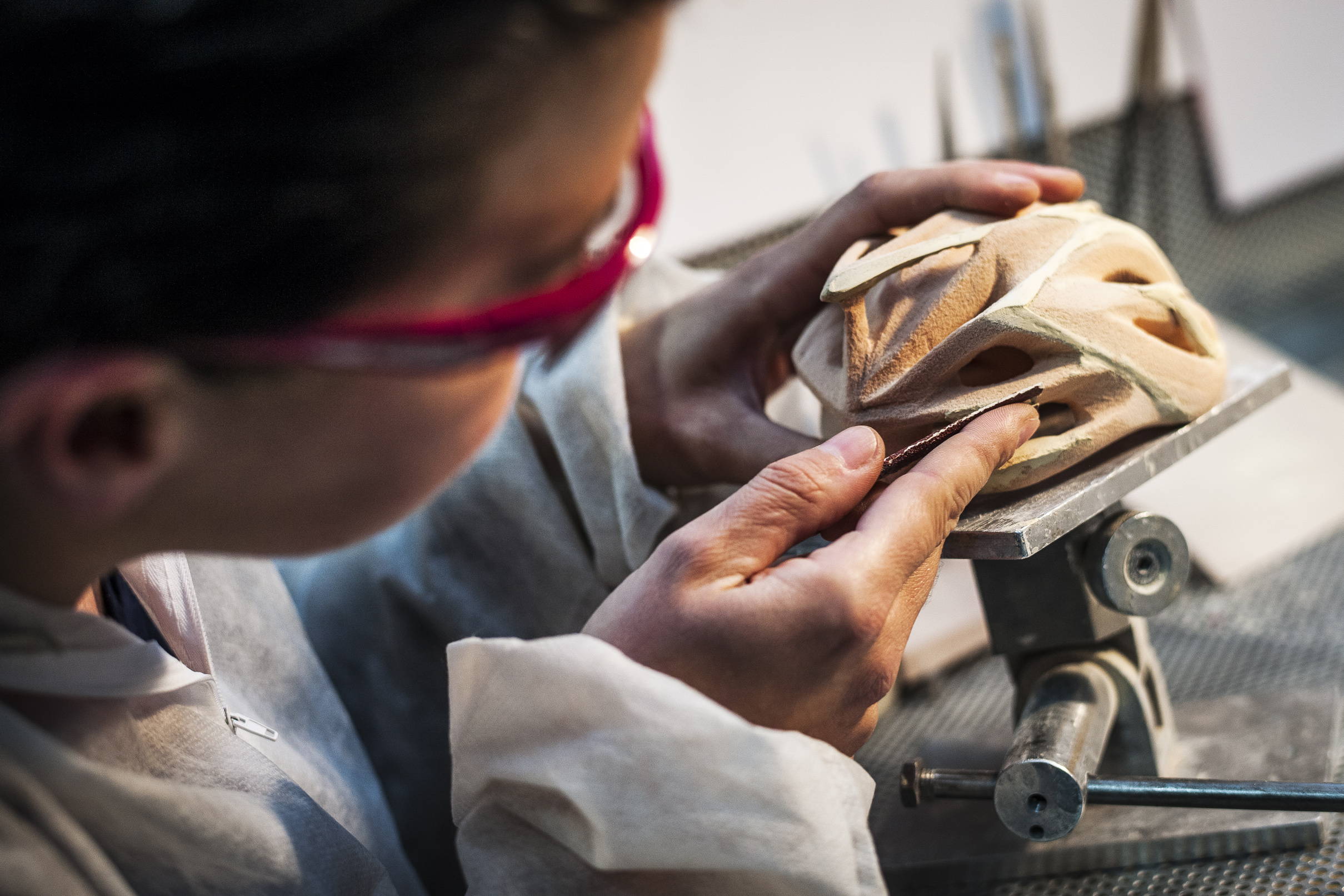 Join Us on This Journey
As we continue our journey, we invite you to be a part of the Rudy Project story. With every pair of sunglasses, we share a piece of our heritage, a touch of Italian artistry, and a commitment to excellence that has withstood the test of time.
Discover the difference that "Made in Italy" makes. Experience the passion and precision that go into each pair of Rudy Project sunglasses, and join us in celebrating 38 years of crafting eyewear that's more than just sunglasses; it's a work of art. 🇮🇹✨ #RudyProject #MadeInItaly #Craftsmanship #Artistry #38YearsStrong

Learn more about the history of Rudy Project here