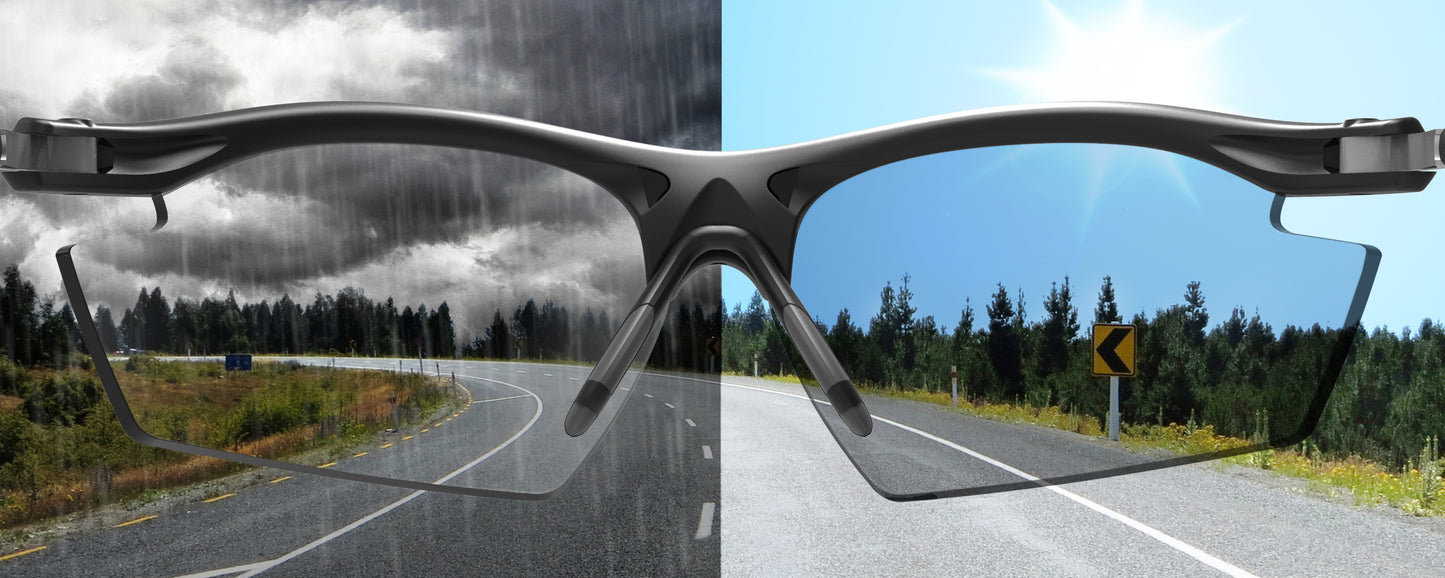 IMPACTX PHOTOCHROMIC
ImpactX lenses are guaranteed unbreakable for life. Their molecular semi-rigid properties ensure unique light management and unparalleled eye protection from sun rays and atmospheric elements. Getting dark from low to high light transmission within few seconds and reaching a custom color from an initial clear state, ImpactX unbreakable lenses enhance contrast, improve visual acuity and depth perception.
ImpactX® lenses are 16% lighter than CR-39 and 10% lighter than polycarbonate; they have lower internal stress and chromatic dispersion than polycarbonate, resulting in sharper images, higher definition, reduces "rainbowing", and more visual comfort.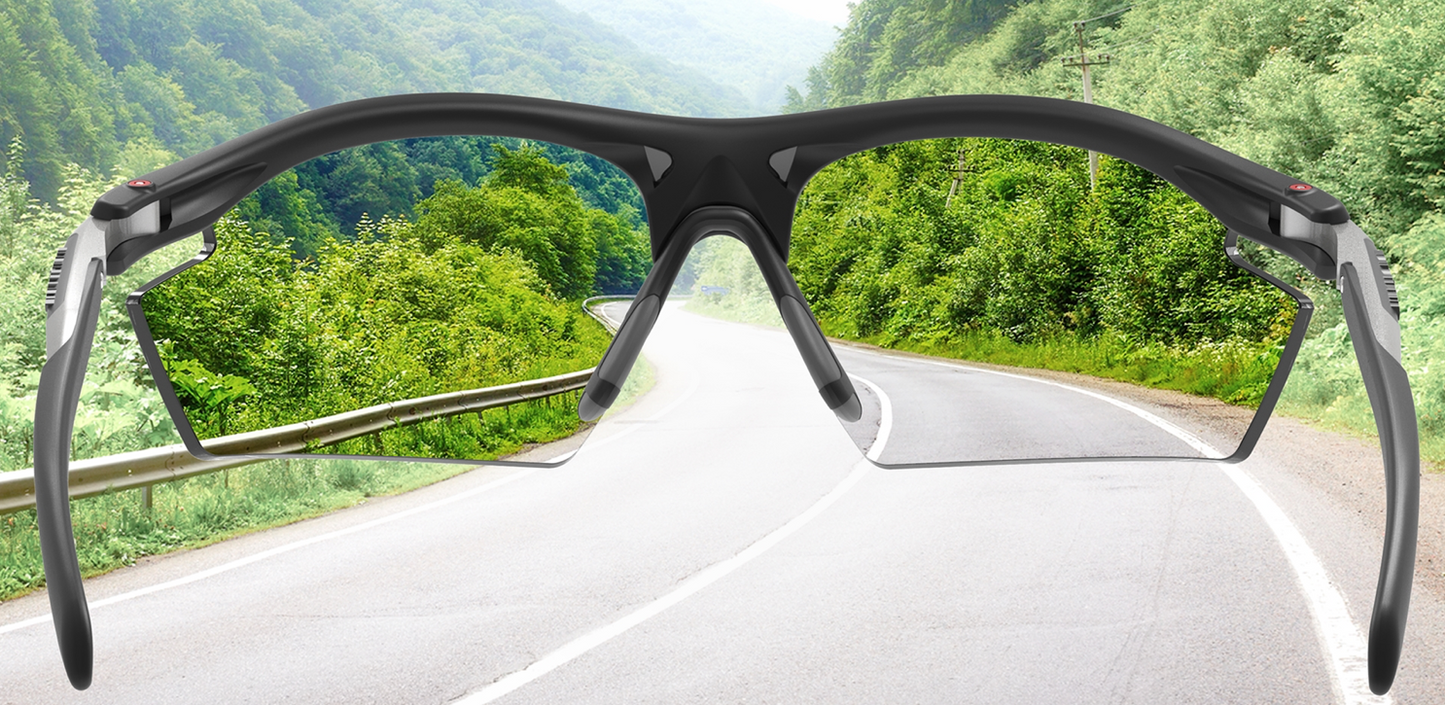 POLARIZED 3FX
Our POLAR 3FX technology protects your eyes from harmful UV rays and eliminates glare by selectively filtering non harmful wavelenghts through the lens. POLAR 3FX technology is designed to filter glare from car headlights, sun rays and the refracted light on wet or shiny surfaces like water and snow. Plus, the all new POLAR 3FX lenses features the HDR filter which is fine tuned to maximize your safety by improving contrast in urban, mountain and road bike environments. The result is bright and comfortable vision, sharper details perception and brighter colors with considerable reduction in eye fatigue.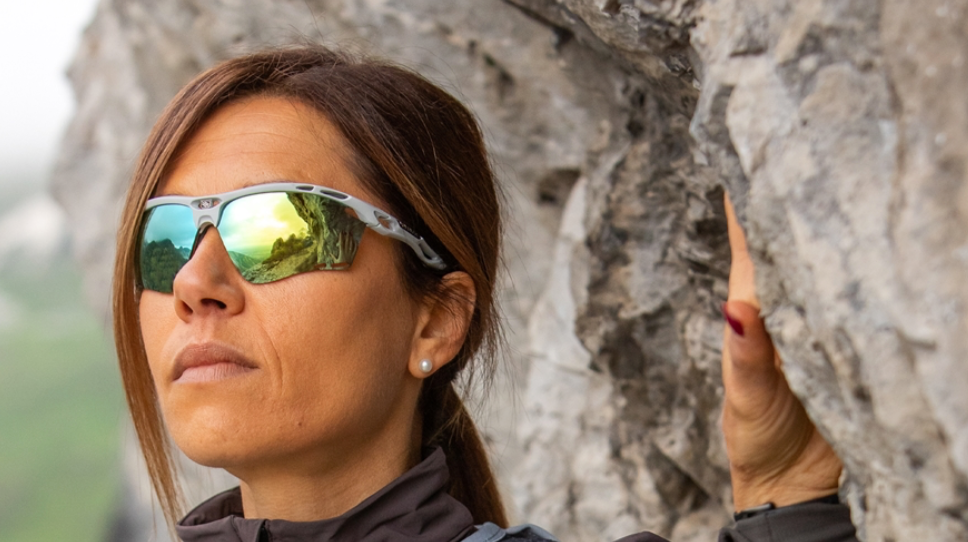 RP OPTICS
For particular light conditions, Rudy Project offers technically advanced specialty lenses with high visual quality tailored to your needs. The various lenses enable you to perform and excel in any light or atmospheric condition you may encounter. RP Optics is a design philosophy that aims to improve visual performance and eye protection by means of selective lenses with high optical and mechanical performance, combined with the most advanced technologies and scientific applications. 
Our lens program has features common to every type of lens, such as neutralizing ultraviolet radiation completely up to 400 nm (UV 400 Protection), and maintains colors integrity even with the dark filters. e believe it is not enough to protect the eyes from hazardous radiation and external agents. It also important to enhance visual acuity and minimize distortion, while offering high quality optics suitable for sports. In some extreme conditions an athlete must rely on technologies to enhance performance and minimize distractions. For this reason, we have expanded the range of filters with specific treatments including antifog, hydrophobic, and photochromic technology. Always at the forefront of technology, our lenses guarantee visual acuity and physical protection of the eye. High visual quality lenses have the following properties/benefits:
REDUCE GLARE - ENHANCE CONTRASTPROTECT FROM ULTRAVIOLET RAYSENSURE TRUE VISION WITHOUT DISTORTION OF COLORSPROTECT AGAINST EXTERNAL AGENTS