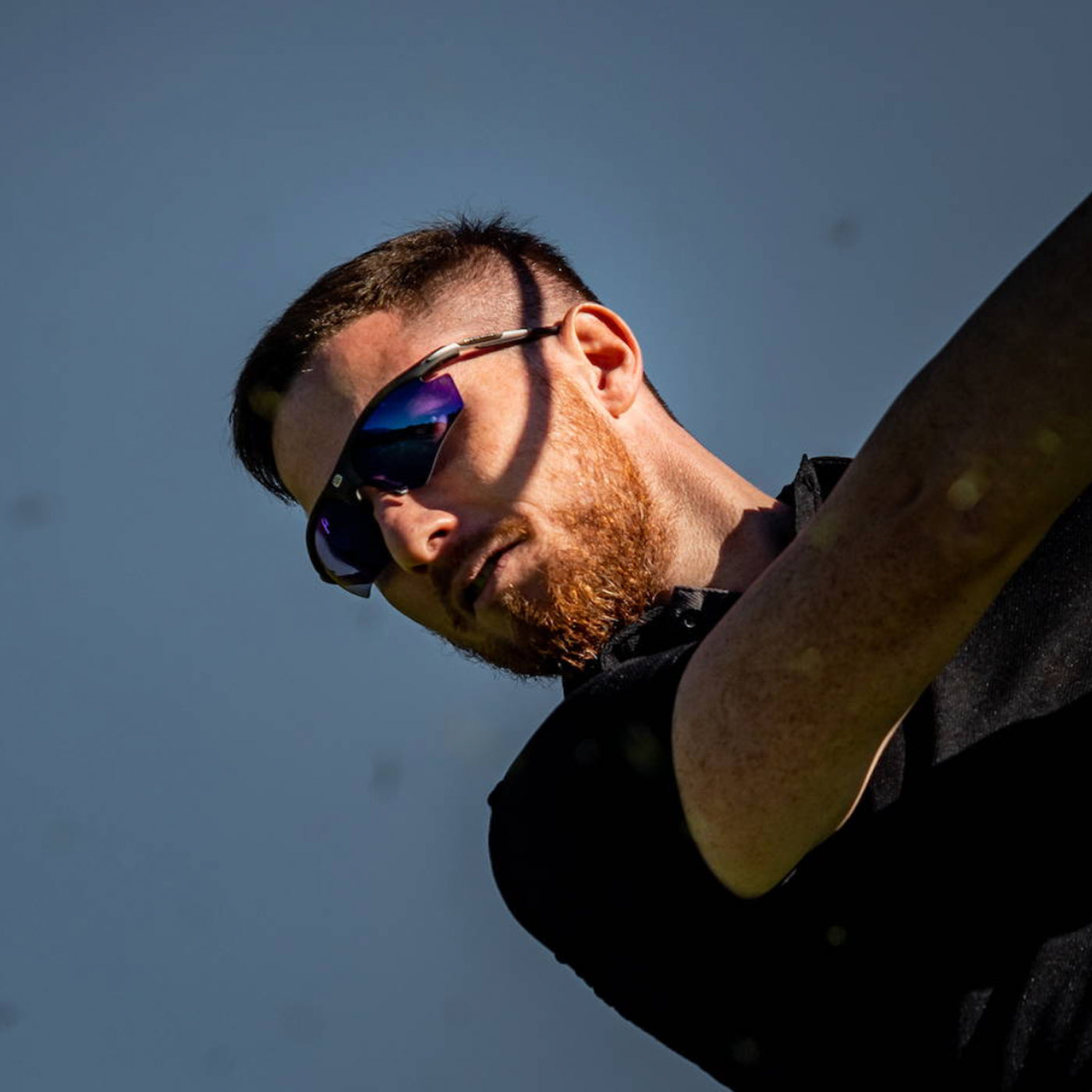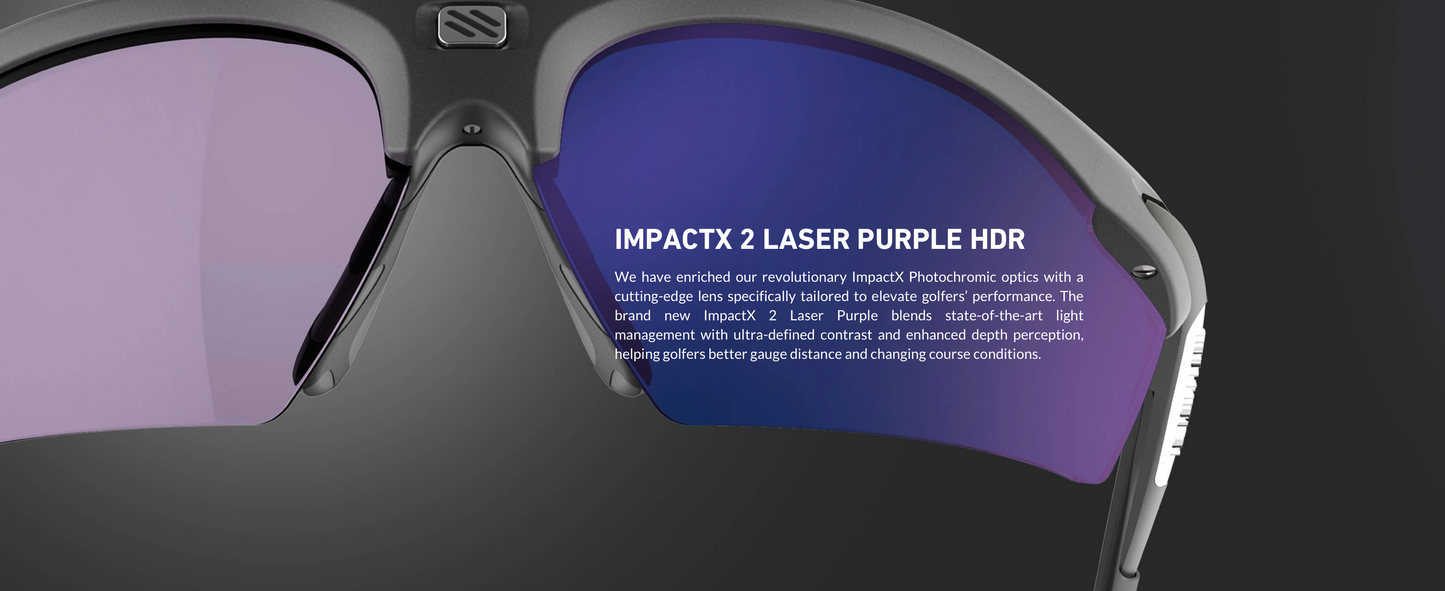 GOLF SPECIFIC LENS GEOMETRY
All our golf sunglasses feature optimized lens shapes specifically tailored to deepen the lower field of vision and increase precision while striking the ball. The design of the lenses also widens the field of vision, preventing any distracting obstructions and ensuring increased protection from atmospheric elements.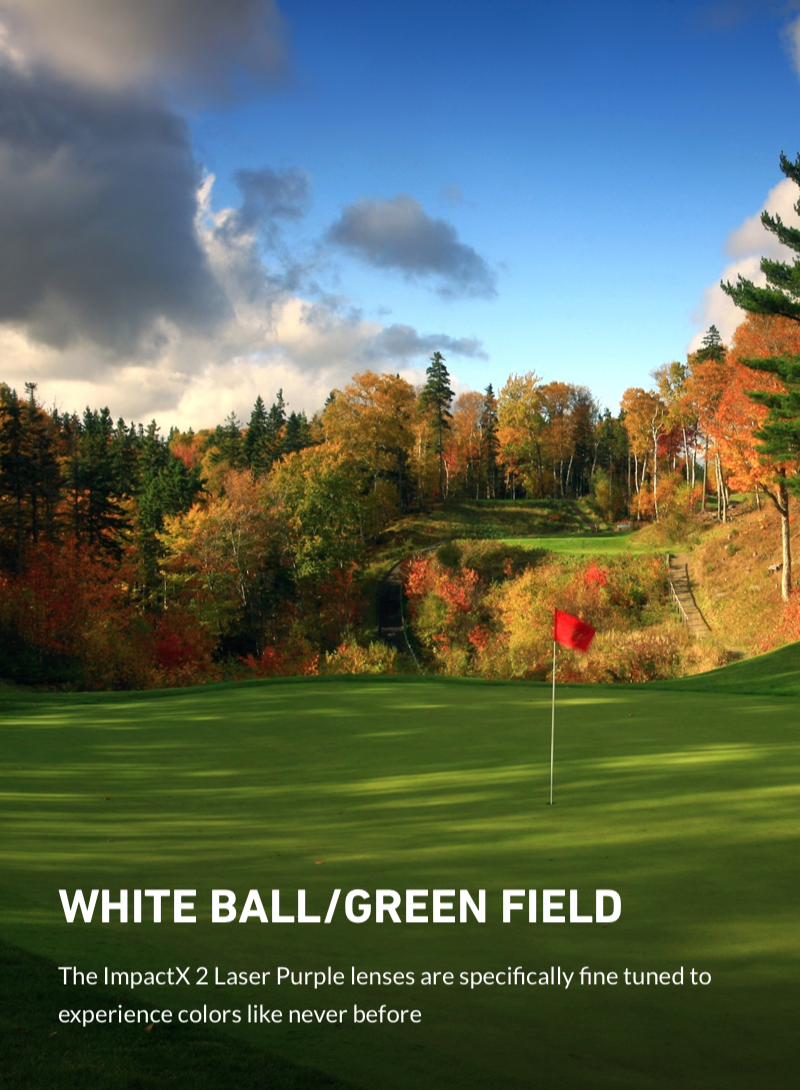 COLOR ENHANCEMENT
The ImpactX 2 Laser purple lenses are specifically fine tuned to experience colors like never before. The HDR filter takes visual performance and comfort to a higher level by reducing the intensity of light without taking away natural hues. By attenuating the light for specific colors, the HDR filter enhance color perception for the colors that matter for the golf.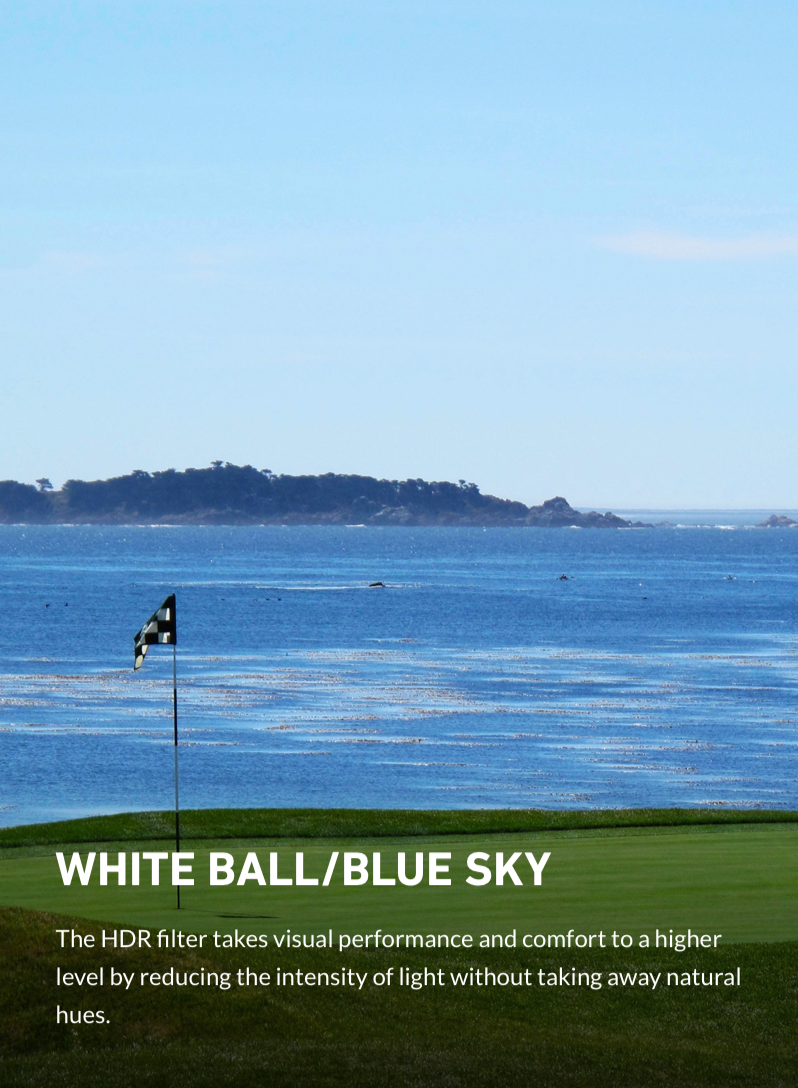 FACE EVERY LIGHT CONDITIONS
While playing golf, weather conditions can change and photochromic sun lenses just adapt to light variations. Our ImpactX 2 Laser Purple photochromic lenses feature fast activation and fadinf speed a large photochromic range ( from 48% to 8%) and extreme durability with long term resistance to UVA and UVB radiations.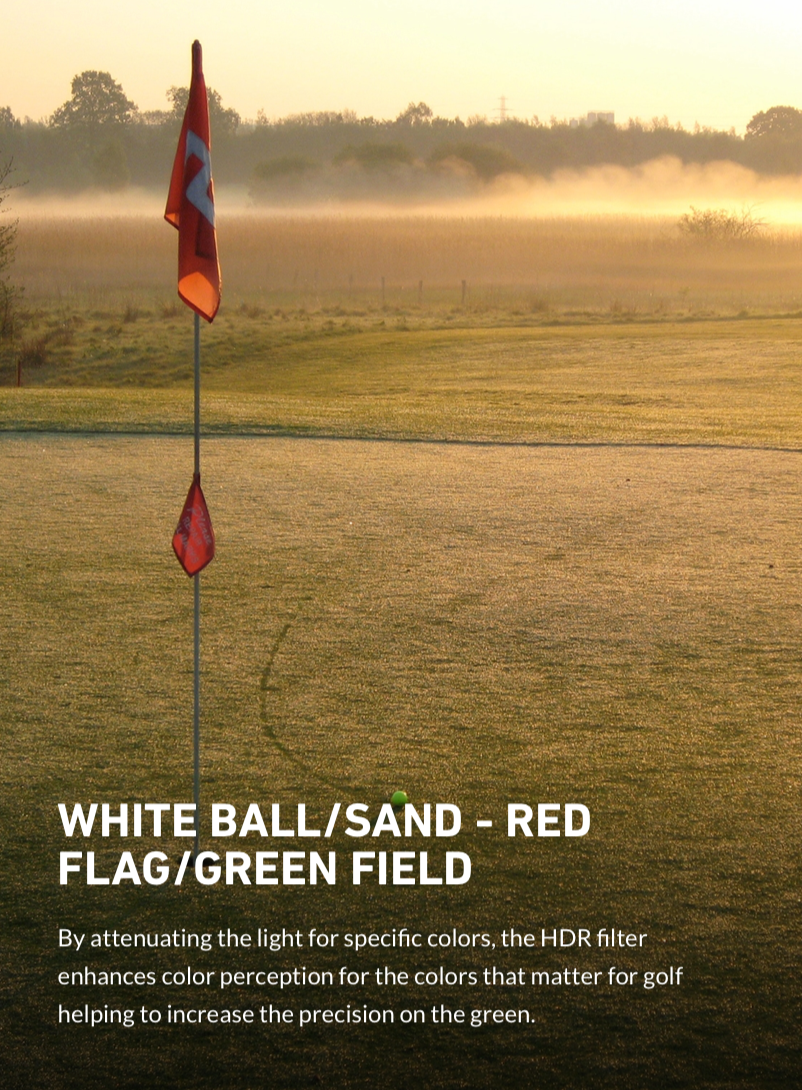 OLEOPHOBIC COATING
The Impactx 2 laser purple lenses feature a state-ofthe- art oleophobic coating to make them tougher and more durable. This barrier minimizes the formation of smudges, prevents stain and fingerprints and makes cleaning easier to always ensure superior clarity on the green.