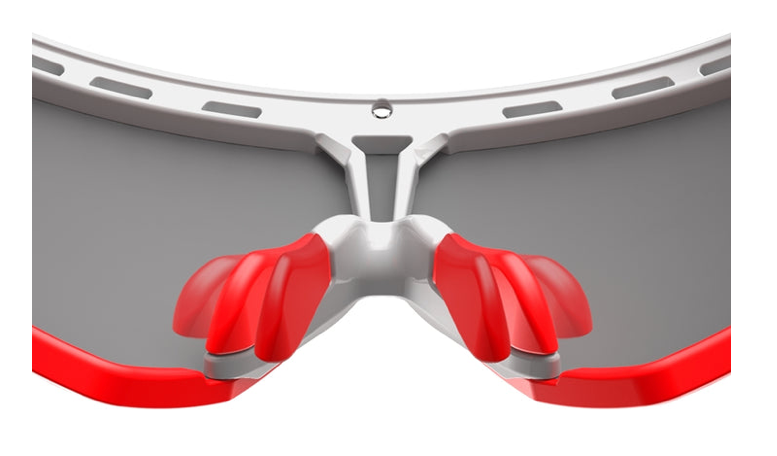 ADJUSTABLE NOSE PADS
Similar to most high end Rudy Project Sports sunglasses, the Defender has adjustable nose pads that can be easily adjusted by the athletes. the helps with comfort and anti-fogging. Having adjustable nose pads also makes it Asian nose bridge friendly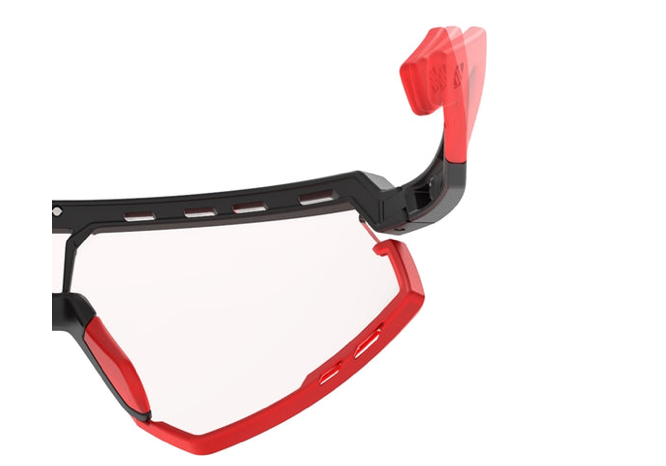 ADJUSTABLE TEMPLE END TIPS
Added to the many features of the Defender is the ability to bend and adjust the temple ends. This stops the ends hitting the inside of the bicycle helmets and helps with having a snugger fit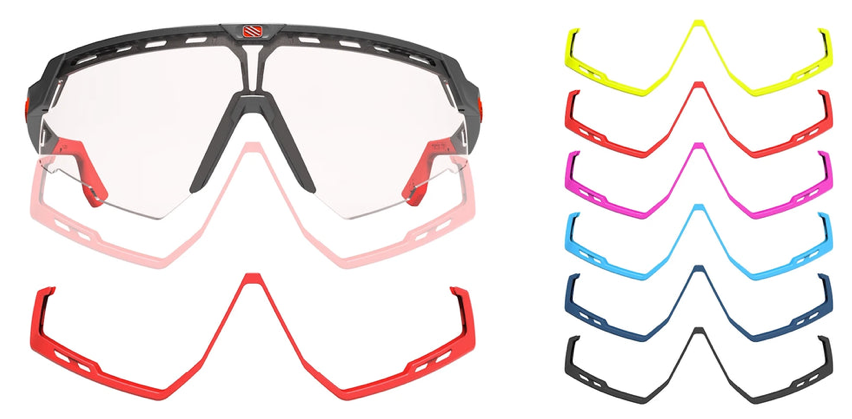 BUMPERS
The bumpers are colorful rubber inserts conceived to maximize your safety in the event of crush or knocks. Plus, the Bumpers are integrated with the lens Vent Controller to prevent fogging and ensure perfect ventilation. The bumpers are available in different colors, what better opportunity to customize your own sunglasses!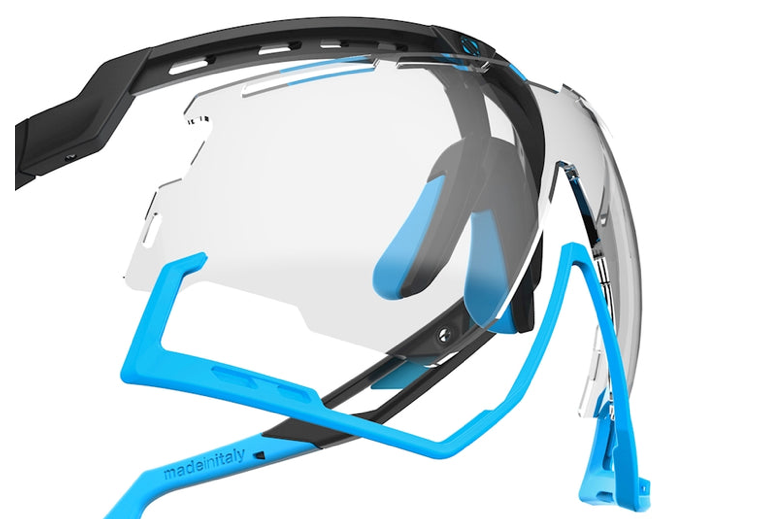 QUICK CHANGE SYSTEM
QUICK CHANGE SYSTEM
Change your lenses in a snap! The Quick Change System allows to choose the size and type of lenses that suits you better. And it ensures perfect light management because you can easily mount or replace the lenses according to your demands.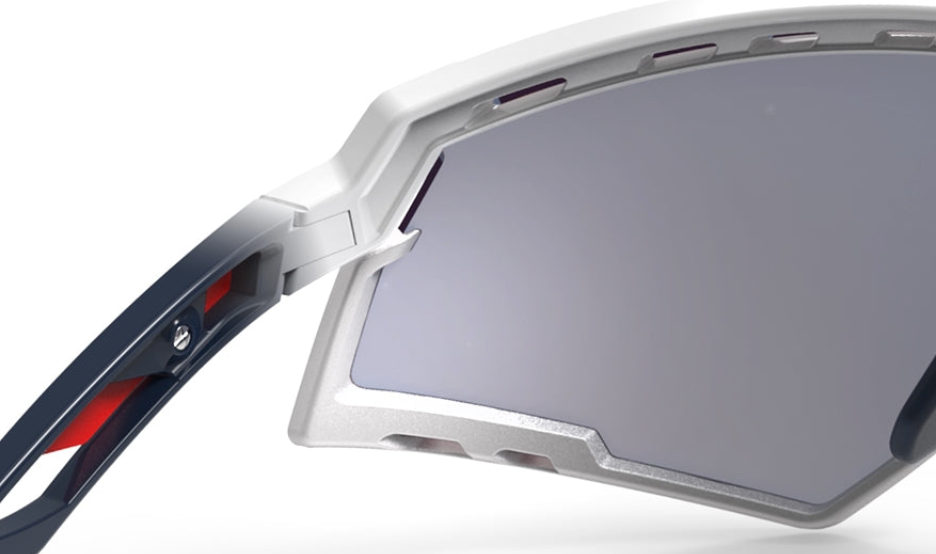 SAFETY PROJECT
Rudy Project is a leading name in research and development in fully advanced helmets and sunglasses for complete fall protections. We are committed to providing superior safety through integrated hinges and soft, thermoplastic elastomers which prevent injuries in the event of falls, impact and collisions.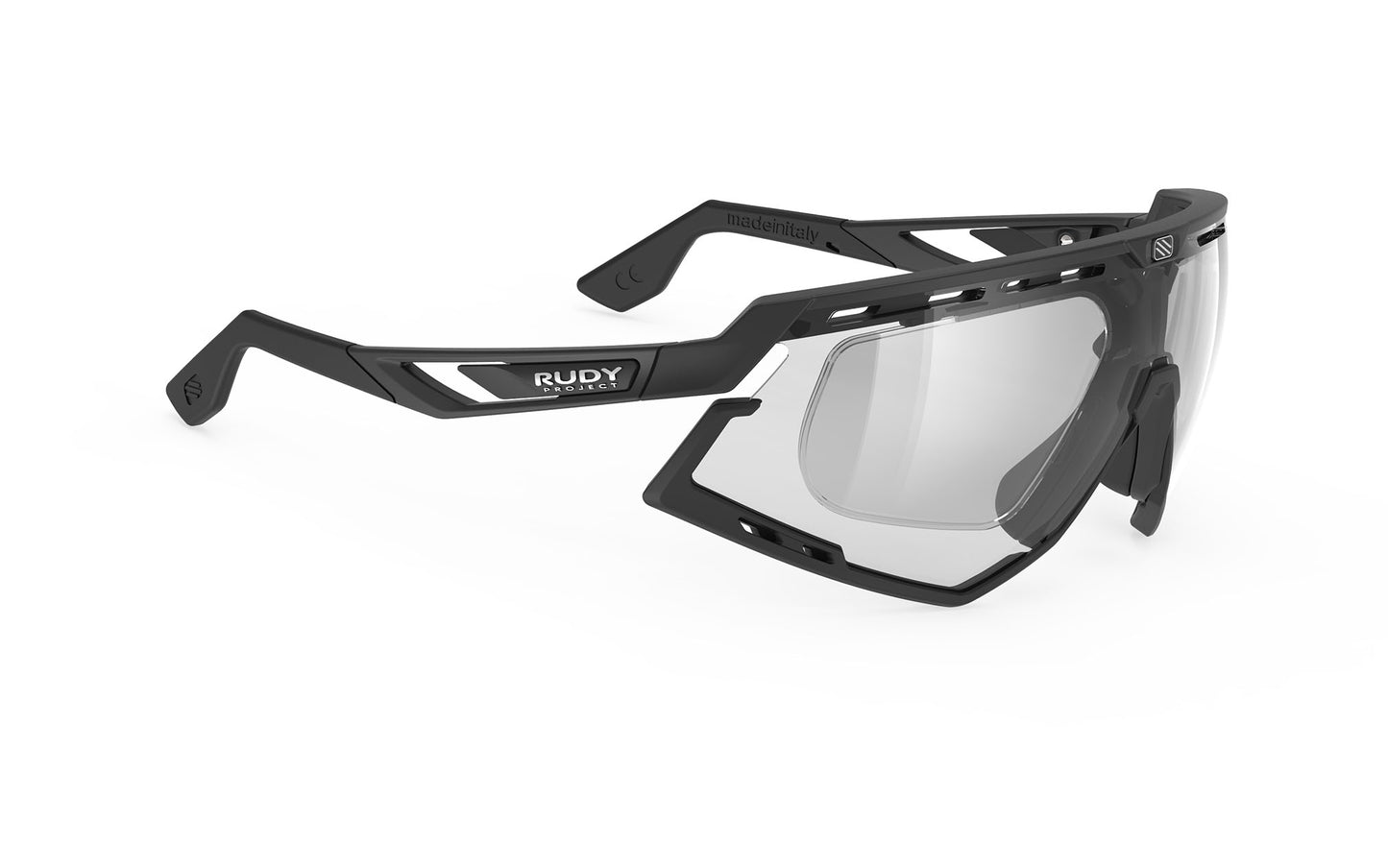 DEFENDER RX CLIP
As with most Rudy Project models, the Defender offers and RX clip that clips on the inside of the of the frame. Its removable for cleaning or you can use the Defender with the clip easily enough. It takes single or progressive vision and up to -5.50 powers.