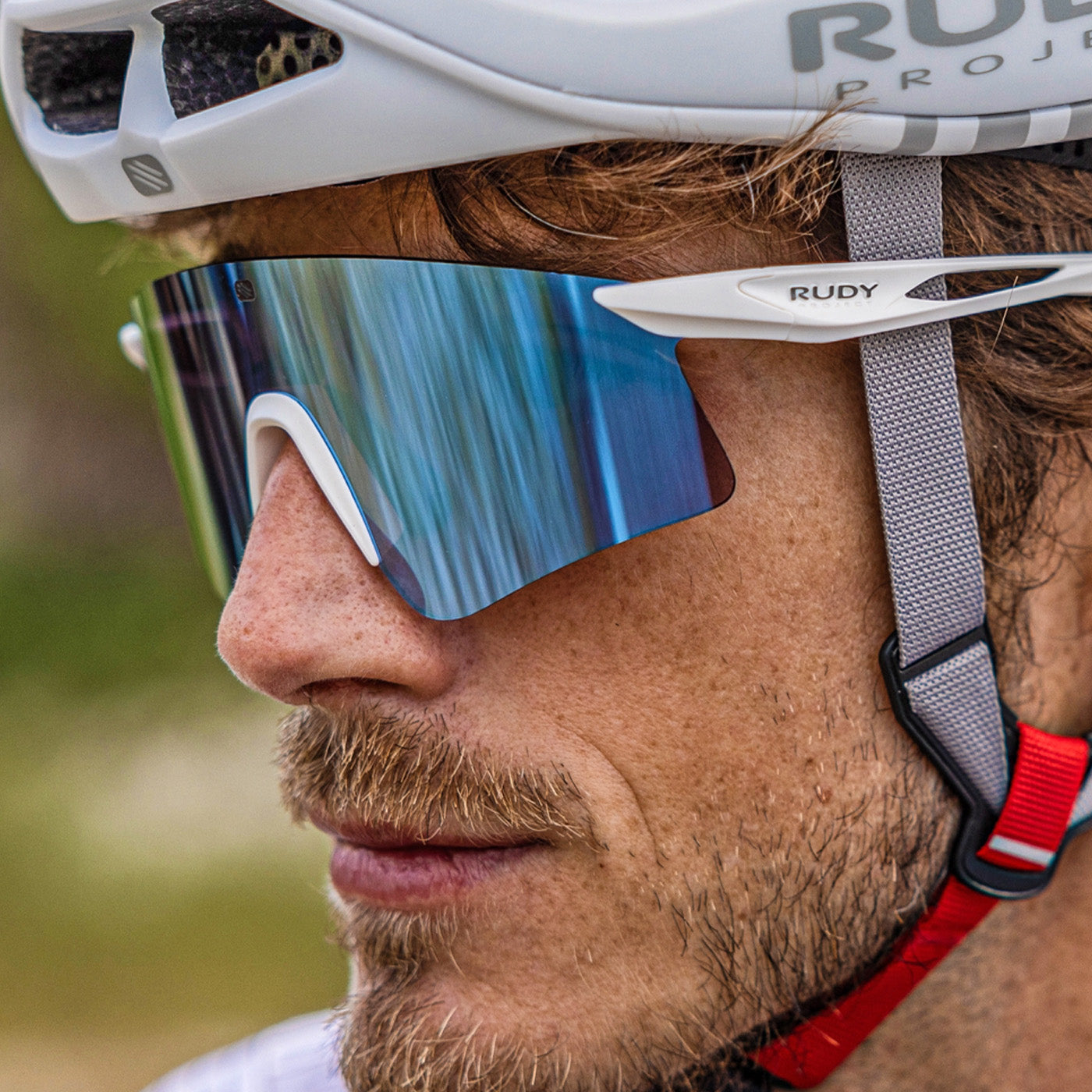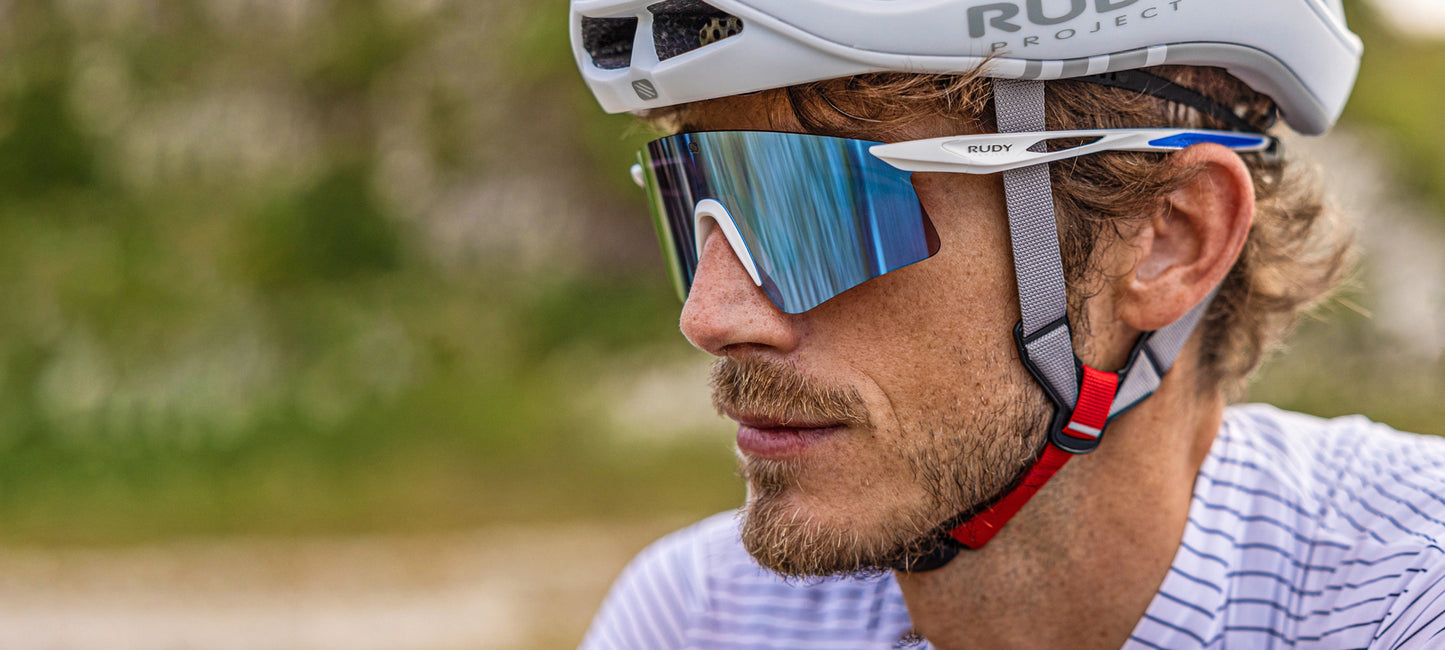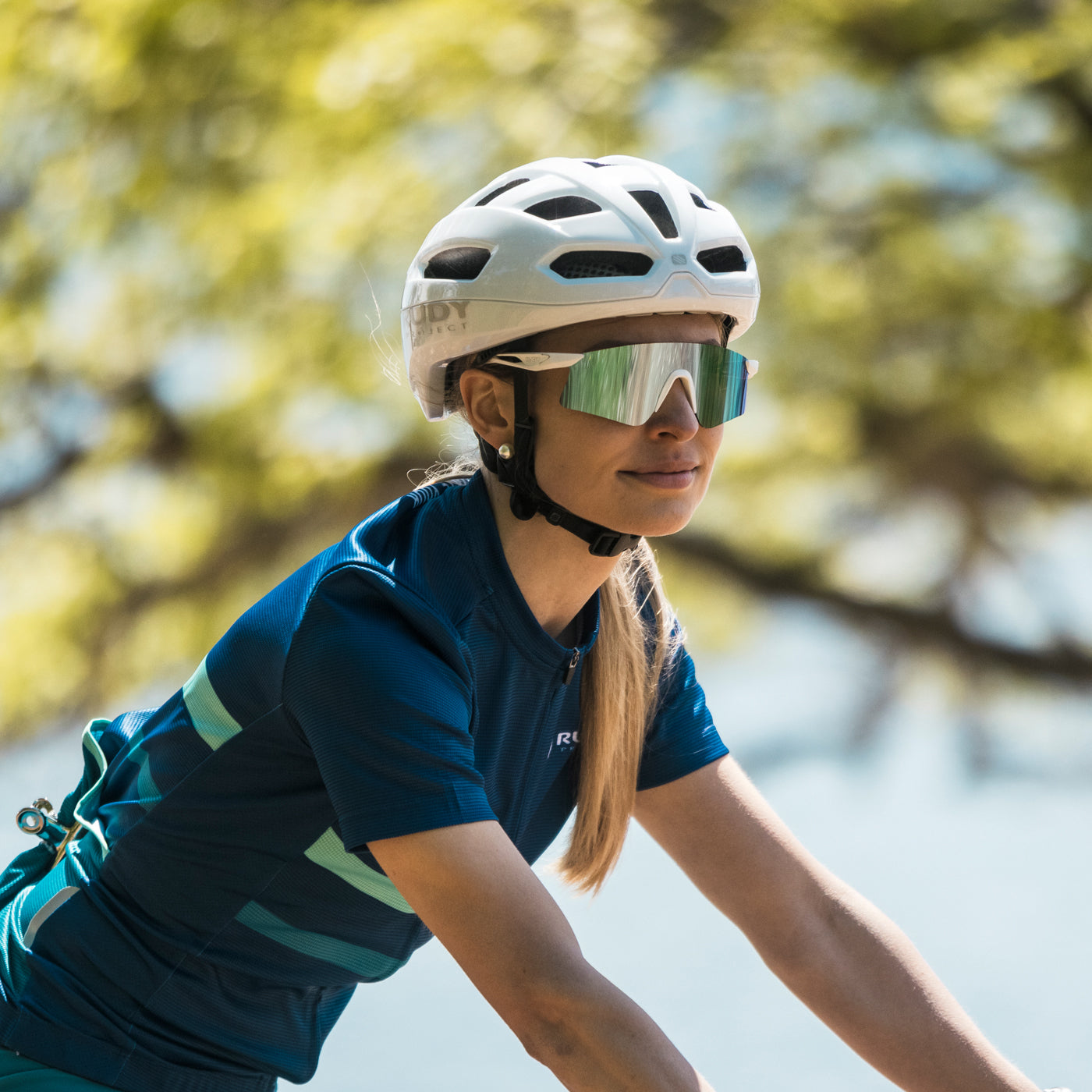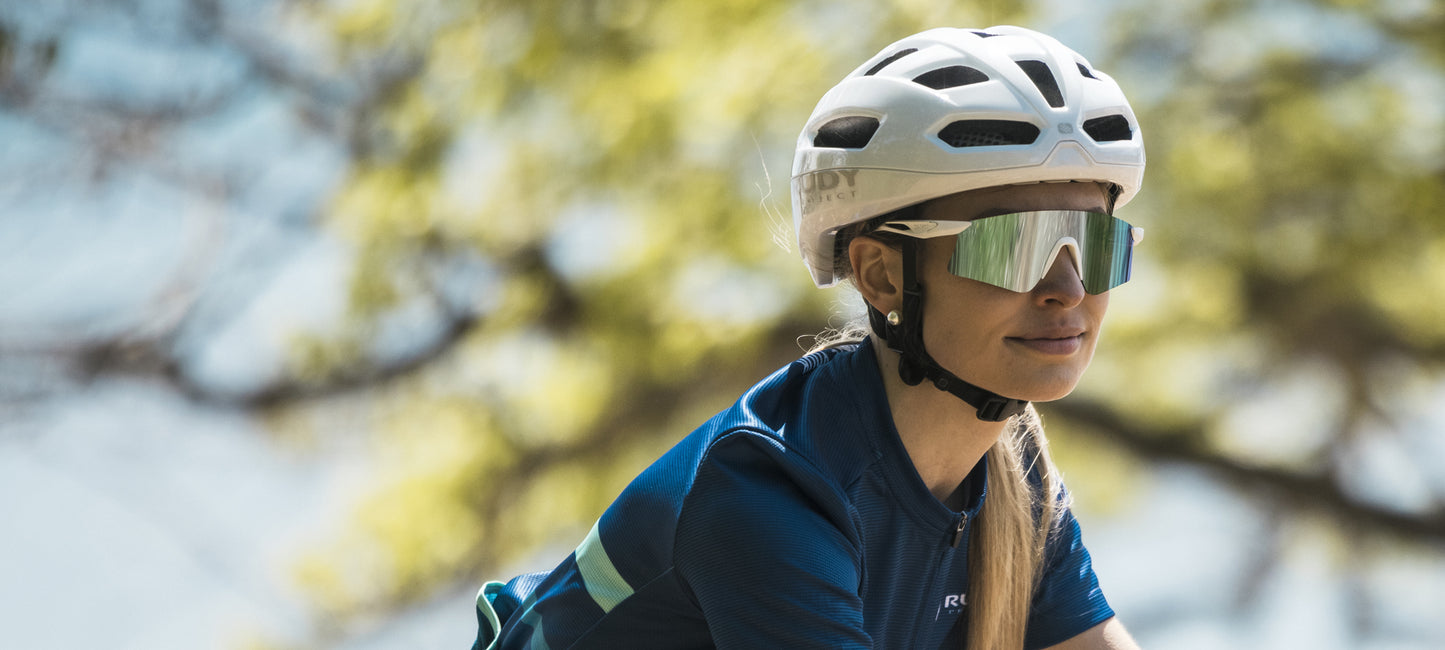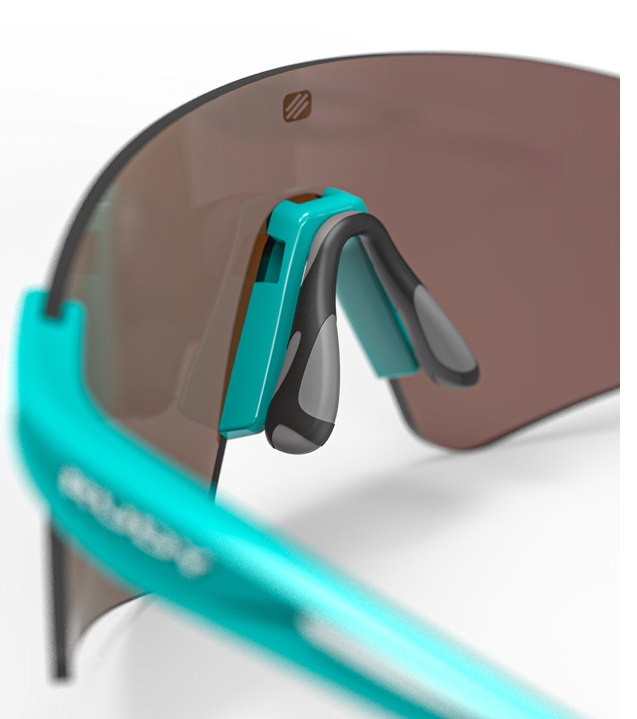 ERGONOSE & TEMPLETIPS
Achieve Ultimate Comfort with Rudy Project's Astral Sunglasses - Ergonose & Templetips Innovation
Experience next-level comfort and a personalized fit with Astral sunglasses' adjustable Ergonose nose pad. This innovative feature lets you tailor your eyewear to the contours of your face, ensuring a snug and comfortable fit throughout your day. Say goodbye to discomfort and distractions!
But that's not all – Astral sunglasses take comfort to the next level with their rubber-coated temples. These soft yet durable temple tips provide exceptional grip, so you can confidently concentrate on your performance without the worry of your sunglasses slipping or causing discomfort.
Discover the perfect blend of comfort and performance with Rudy Project's Astral sunglasses. Your comfort, your fit, your edge in every athletic endeavor.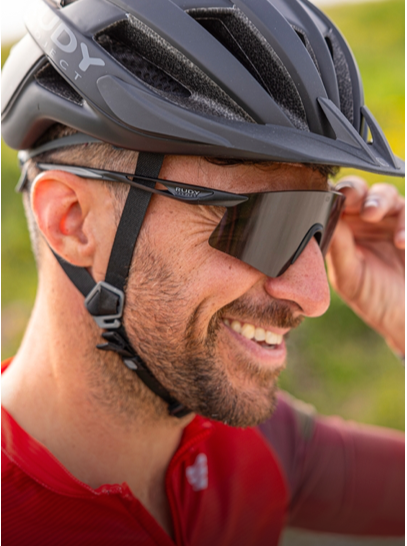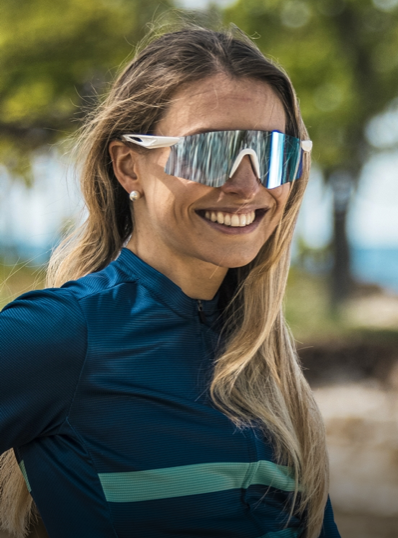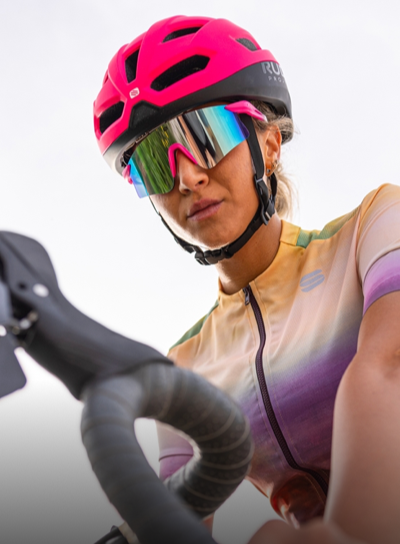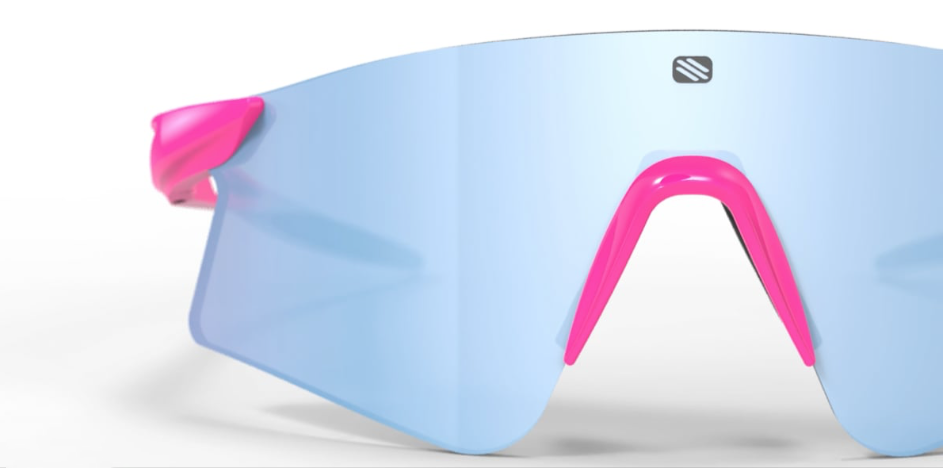 Elevate Your Vision with Astral's Trendsetting Cylindrical Lenses
Astral's cutting-edge cylindrical-based 6 lenses redefine eye protection while embracing contemporary style. These lenses not only deliver top-tier eye safety but also come in a variety of trendy shapes and captivating colors. With Astral sunglasses, you're not just experiencing convenience and comfort; you're also making a sustainable fashion statement.
Explore the perfect fusion of style, functionality, and eco-consciousness with Astral's cylindrical lenses. Redefine your eyewear game today.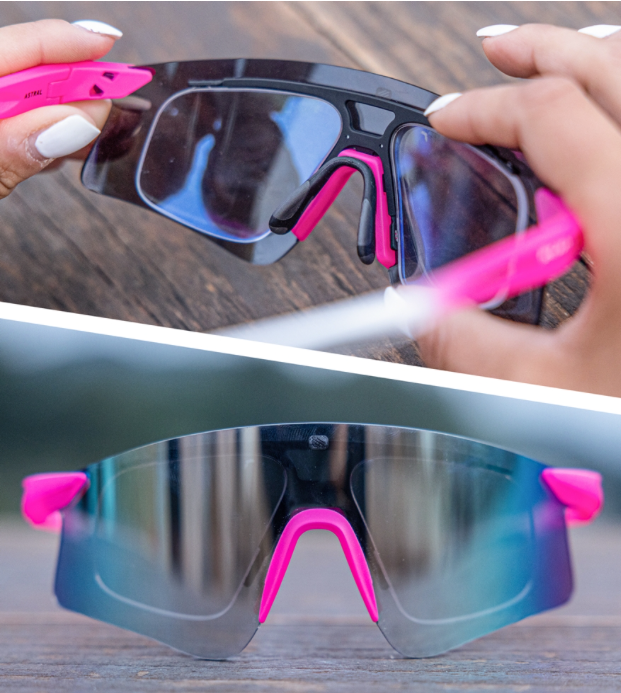 Seamless Prescription Integration with Astral's Optical Insert
Discover the ultimate solution for prescription eyewear with Astral's Optical Insert. This ingenious accessory is not only compatible with Astral sunglasses but also seamlessly fits the "Spinshield Air" and "Kelion" models. That means you can effortlessly switch the RX clip between these stylish frames.
The Astral Optical Insert accommodates prescriptions up to -5.50 power or even higher, depending on your optical lab's capabilities. Whether you need single vision or progressive lenses, Astral ensures you don't have to compromise on your vision while enjoying top-notch performance and style.
Explore these compatible models:
For separate RX clip purchase, visit this link: RX Clip
If you require assistance from an optical dealer, we recommend "Clovelly Optical" at Clovelly Optical. Your clear vision and style, our top priority.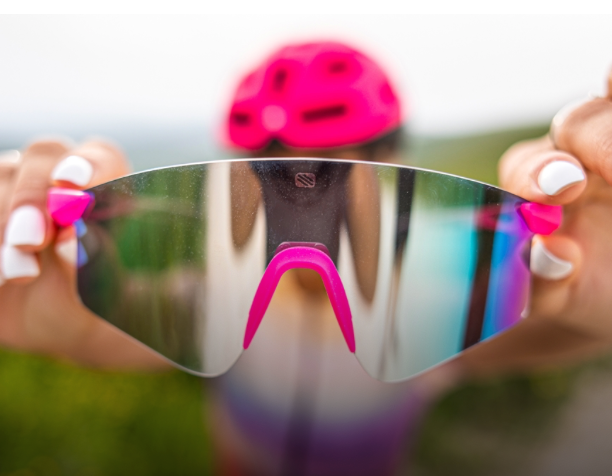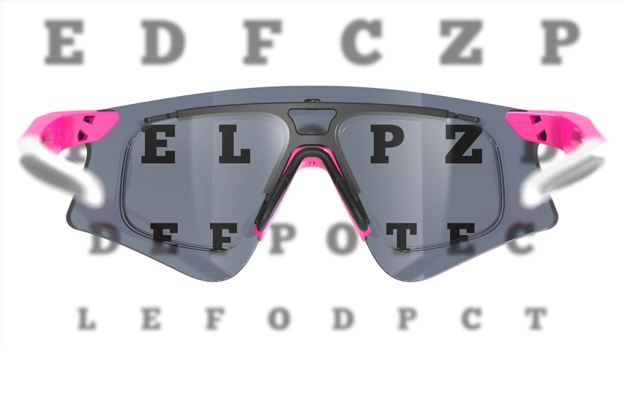 Redefining Sustainability: Astral's Revolutionary Rilsan Frame
At the heart of our mission for affordability and eco-consciousness lies a groundbreaking innovation – Astral's frames, meticulously crafted from Rilsan Clear. This remarkable bio-plastic is a testament to our commitment to sustainability, as it's sourced from 45 percent castor oil, sustainably cultivated by certified farmers in the pristine fields of Gujarat, India.
Embrace eyewear that not only transforms your style but also the world around you. Experience Astral, where eco-friendly fashion meets affordability.