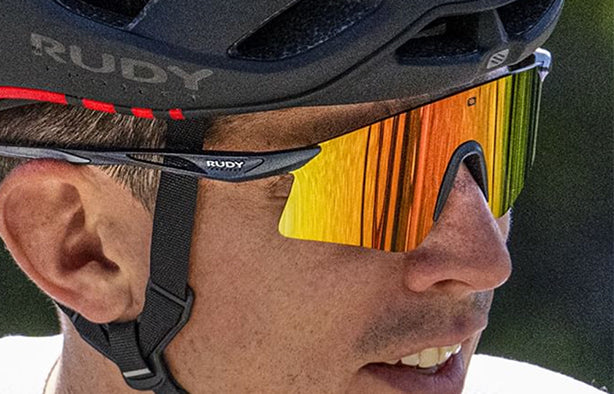 Hey there, fellow riders! Are you ready to take your cycling experience to the next level? Look no further because we've got something special for you - the Rudy Project ASTRAL cycling sunglasses!
🌟 Beauty in Simplicity 🌟 In the world of cycling sunglasses, the ASTRAL by Rudy Project is a true game-changer. Its feather-light design and stunning mirror finishes redefine elegance in simplicity. When you slip on a pair of ASTRALs, you're not just wearing sunglasses; you're making a statement.
Style Meets Functionality 🚴‍♂️ ASTRAL is not just about looks; it's about performance too. These glasses offer the perfect blend of style and functionality. Whether you're cruising down the open road or tackling challenging trails, ASTRAL ensures you'll always ride in style and comfort.
👓 Experience the Future of Precision and Comfort 👓 With ASTRAL, you're not just getting sunglasses; you're getting a glimpse into the future of eyewear technology. These glasses are designed to elevate your cycling journey. Say goodbye to discomfort and hello to precision, clarity, and the ultimate protection for your eyes.
Join the Movement 🌐 Don't miss out on the cycling revolution that is ASTRAL by Rudy Project! Share your adventures and tag us with #rudyprojectaus
Whether you're a seasoned pro or just starting your cycling journey, ASTRAL sunglasses are your perfect companion. Elevate your performance, protect your eyes, and look good doing it with ASTRAL by Rudy Project.


#bike, #sunglasses, #cyclingsunglasses, #fashion, and #elevateyourperformance. Let's ride together in style!