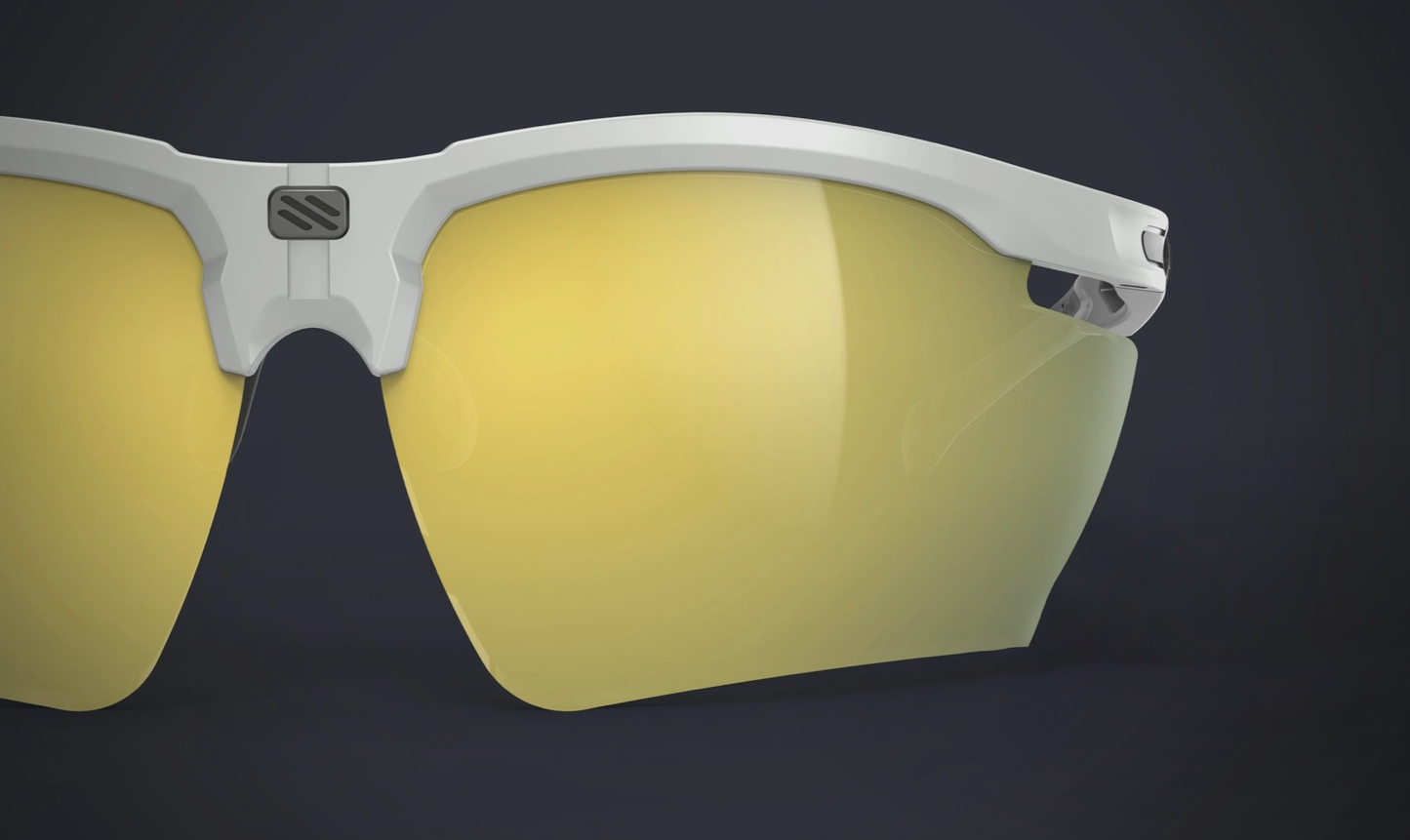 WIDER PERFORMANCE
The Magnus geometry is engineered to deliver the best standard of performance for sportsmen with wider faces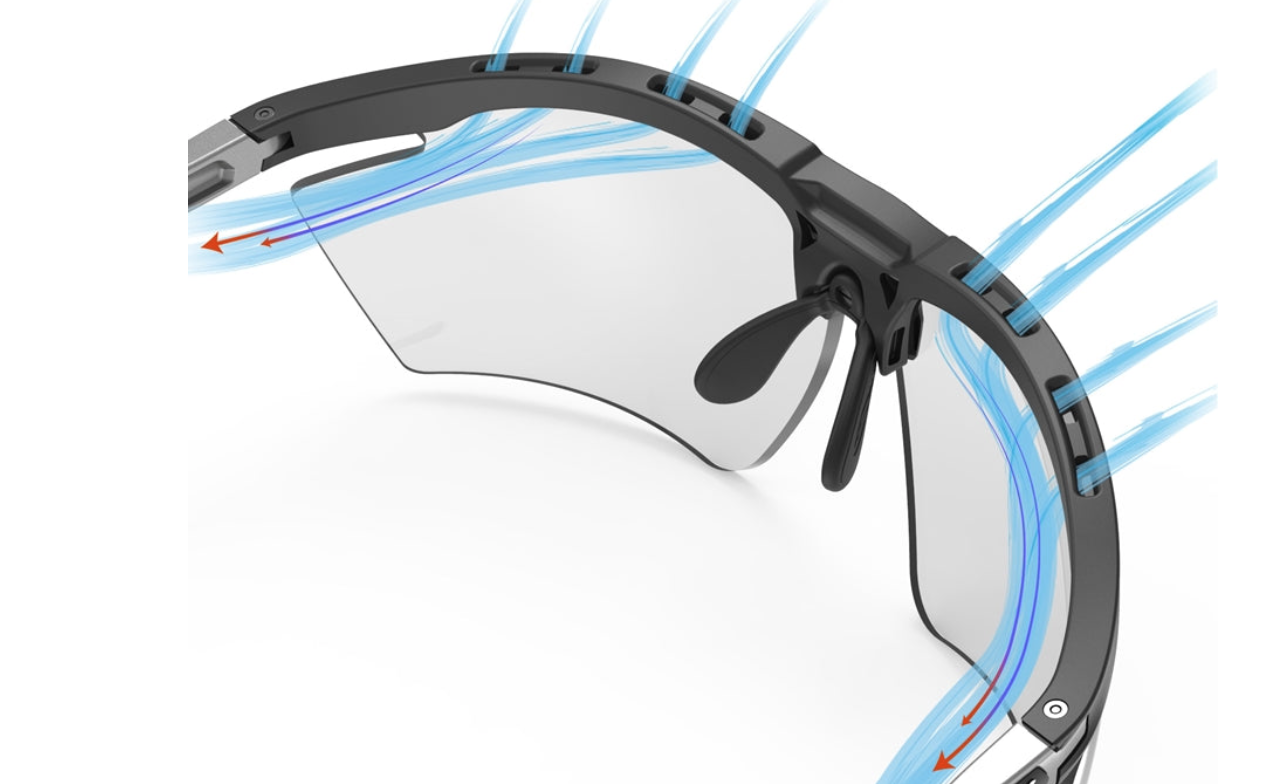 POWER FLOW VENTILATION SYSTEM
The innovative PowerFlow system features vents scientifically placed on the temple tips, on the front chassis and on the lens to enhance air circulation while ensuring maximum aerodynamic efficiency and without disturbing vision.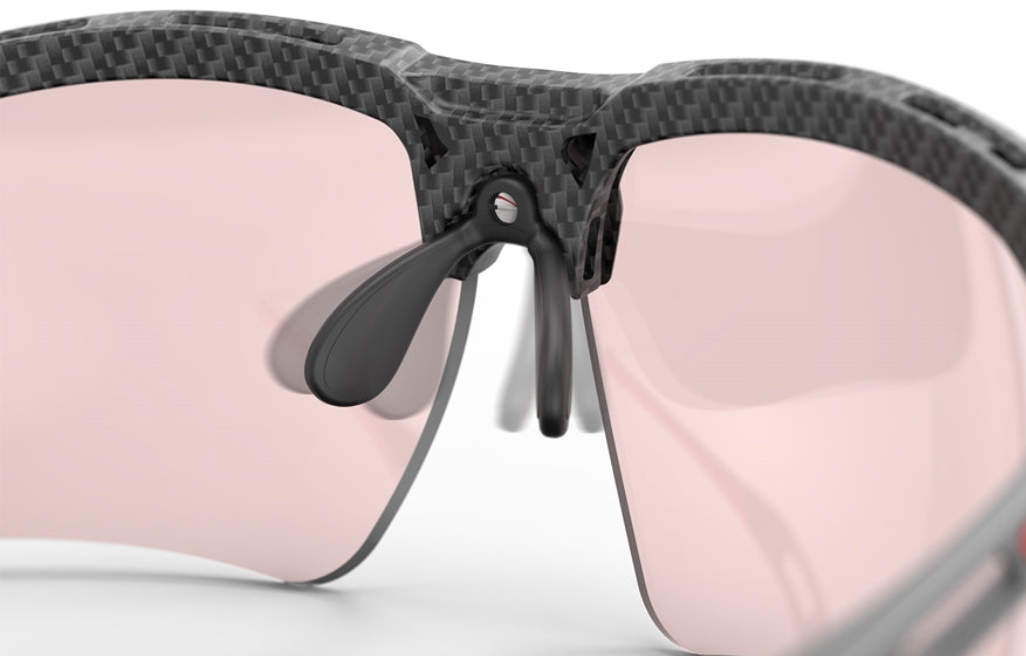 ADJUSTABLE NOSEPAD AND SOFT TEMPLE TIPS
The soft adjustable nosepad offers an exceptional fit for any shape of face. This system also allows to adjust the glasses' height and their distance from the face to prevent misting. Adjustable temple tips ensure fully-customised fit and a perfect grip. Simply apply a gentle pressure to adjust these terminals in any direction
MAGNUS RX CLIP
Magnus also have a our friendly to use RX clip. In fact this is the same RX clip as used with the Rydon and many other models within the Rudy range. It takes single and progressive vision and up to -5.50 power. Simply take the RX clip along with your Magnus sunglass to your optometrist and they will insert your scripted lens into the RX Clip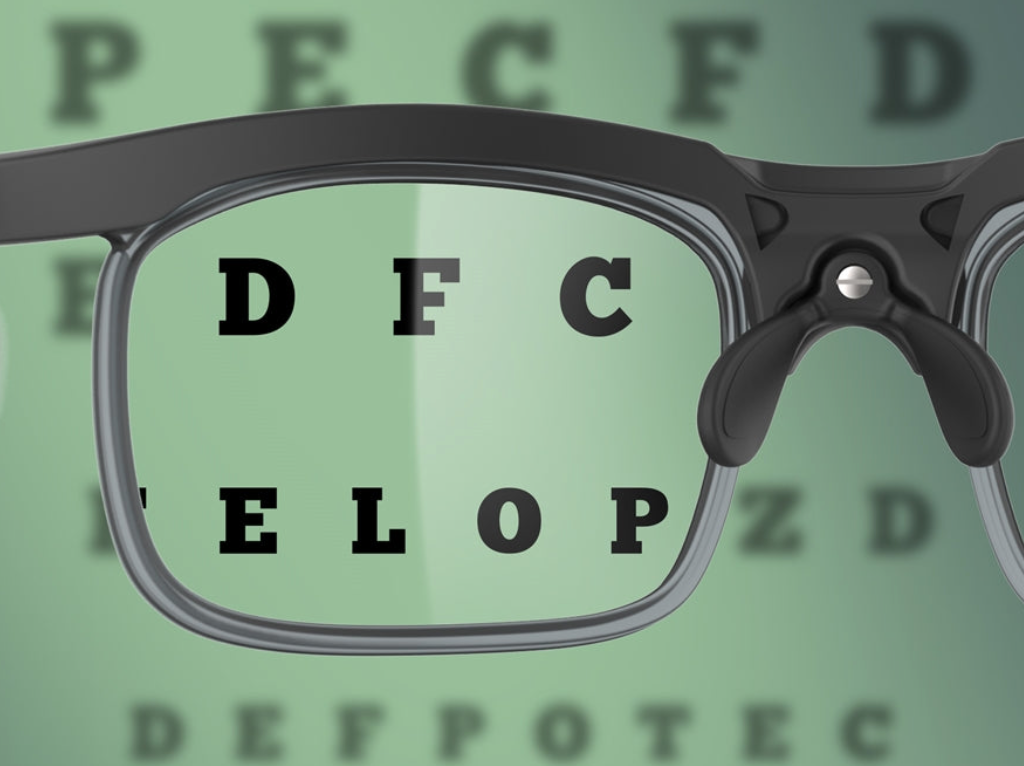 RX DIRECT CLIP
Another option for the Magnus with prescription is the RX direct clip. Its actually the same RX direct clip that the Rydon uses so you can interchange the removable clip from the Magnus to the Rydon if you want. Once purchased, take it to your optometrist and they will insert your scripted lenses and lens tint of your choice into the clip. It takes single and progressive vision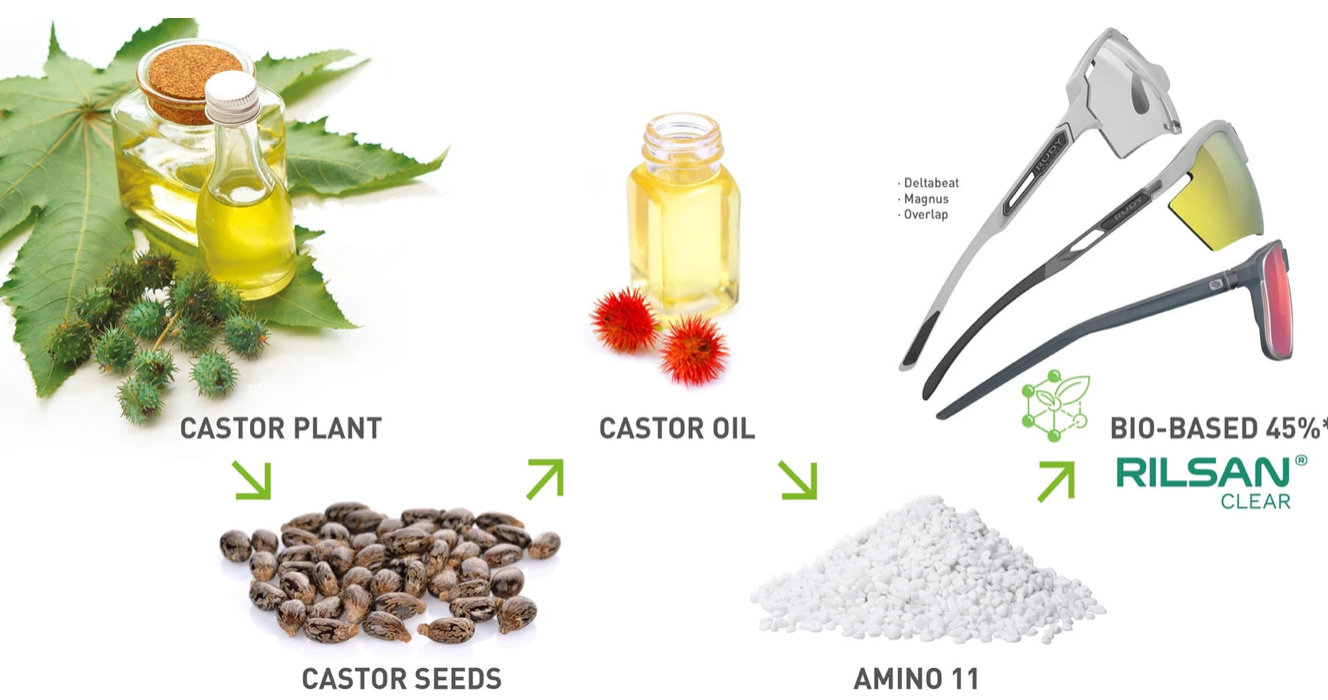 RILSAN® FRAMES
Rilsan Clear® is a high performance sustainable and bio-based polymer of 100% renewable origin, developed by Arkema. Rilsan Clear®'s key properties are lightness, chemical and fatigue resistance, flexibility and easy processability which make this material extremely durable, shock and weather resistant and perfectly suitable for sports use.