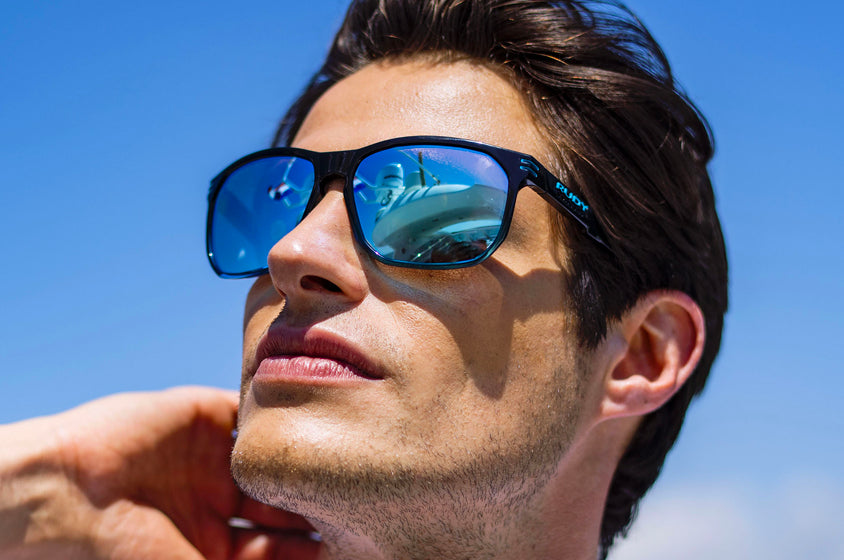 As the sun begins to shine brighter and the days get longer, we all look forward to spending more time outdoors. Whether you're hitting the beach, going for a hike, or just enjoying a leisurely stroll, it's crucial to protect your eyes from the harmful effects of UV rays. In this article, we'll delve into the world of UV protection, focusing on the importance of sunglasses.
UV Exposure and Eye Health
UV (Ultraviolet) light is a type of radiation emitted by the sun and artificial sources. While some UV exposure is beneficial for our overall well-being, excessive exposure can pose serious risks to our eyes and health. It's important to note that UV rays are present year-round, regardless of the weather or whether we're indoors or outdoors.
Short-term effects of UV exposure on our eyes can include corneal sunburn (keratitis), eye redness, and irritation. However, it's the long-term consequences that are truly concerning. Prolonged exposure to UV rays can lead to an increased risk of age-related macular degeneration, cataracts, and even eyelid skin cancer. Shockingly, approximately 5-10% of skin cancers develop in the delicate eye area.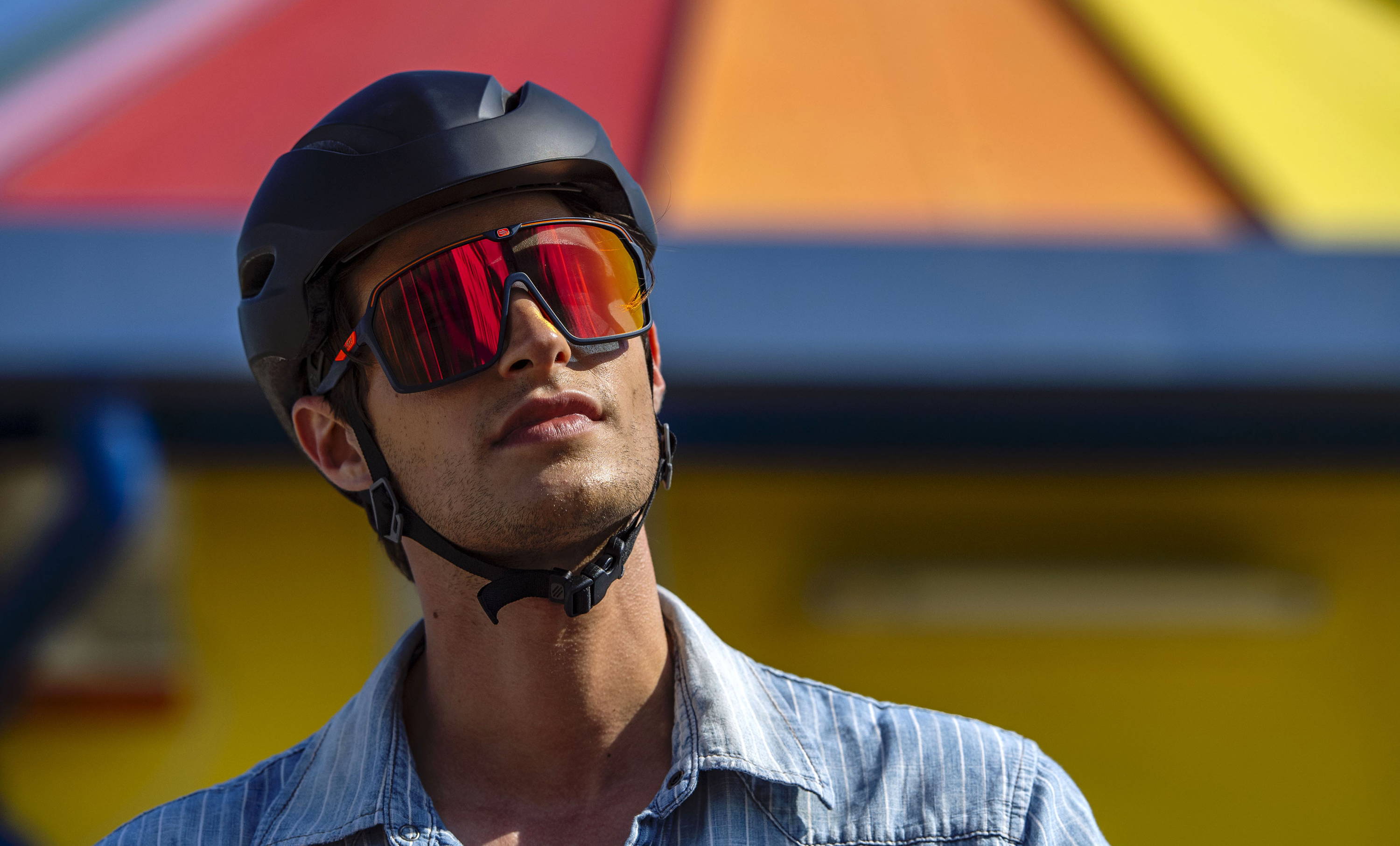 Rudy Project's Expert Advice: Protecting Your Eyes from UV Rays
Now that you understand the potential risks, let's explore some practical ways to safeguard your eyes from UV damage:
Invest in Quality Sunglasses: Whenever you step outside, even if it's just for a brief moment, always wear sunglasses that offer 100% UV protection. Rudy Project sunglasses are renowned for their superior UV shielding, providing you with the best defense against harmful rays.

Rock a Stylish Hat: While sunglasses do a fantastic job, a wide-brimmed hat adds an extra layer of protection for the area around your eyes. It's a chic accessory that's both fashionable and functional.

Consider UV Protection for Prescription Glasses: If you wear prescription glasses, inquire about UV protection lens coatings. These coatings can ensure that your eyes are shielded from UV rays both indoors and outdoors.

Know Your Eye Color: Did you know that the color of your eyes can impact your UV sensitivity? Light-colored eyes allow more UV light to penetrate, increasing the risk of eye diseases related to UV exposure. Rudy Project can help you select the right eyewear based on your unique needs.

Protect Kids' Eyes: Remember that children's eyes are still developing, and early sun exposure can contribute to future eye health issues. Outfit your little ones with protective sunglasses to ensure a bright future with healthy eyes.
Choosing the Perfect Pair of Rudy Project Sunglasses
Style and comfort are undoubtedly essential when selecting sunglasses, but the right lenses are equally critical. Here are some guidelines to help you choose wisely:
Opt for 100% UVA/UVB Protection: Ensure that your sunglasses provide full UV protection, which is a hallmark of Rudy Project eyewear. Your eyes deserve nothing less.

Lens Tints Matter: Different activities call for different lens tints. Polarized sunglasses are ideal for reducing glare, especially on surfaces like water. Gray lenses offer true color perception and comfort in bright conditions, while brown lens tints enhance depth perception. Rudy Project's lens options cater to various needs.

Consider Larger Lenses: Sunglasses with larger or wraparound-style lenses not only provide enhanced coverage but also shield the delicate skin around your eyes. They're particularly helpful in keeping irritants like allergens at bay on windy days.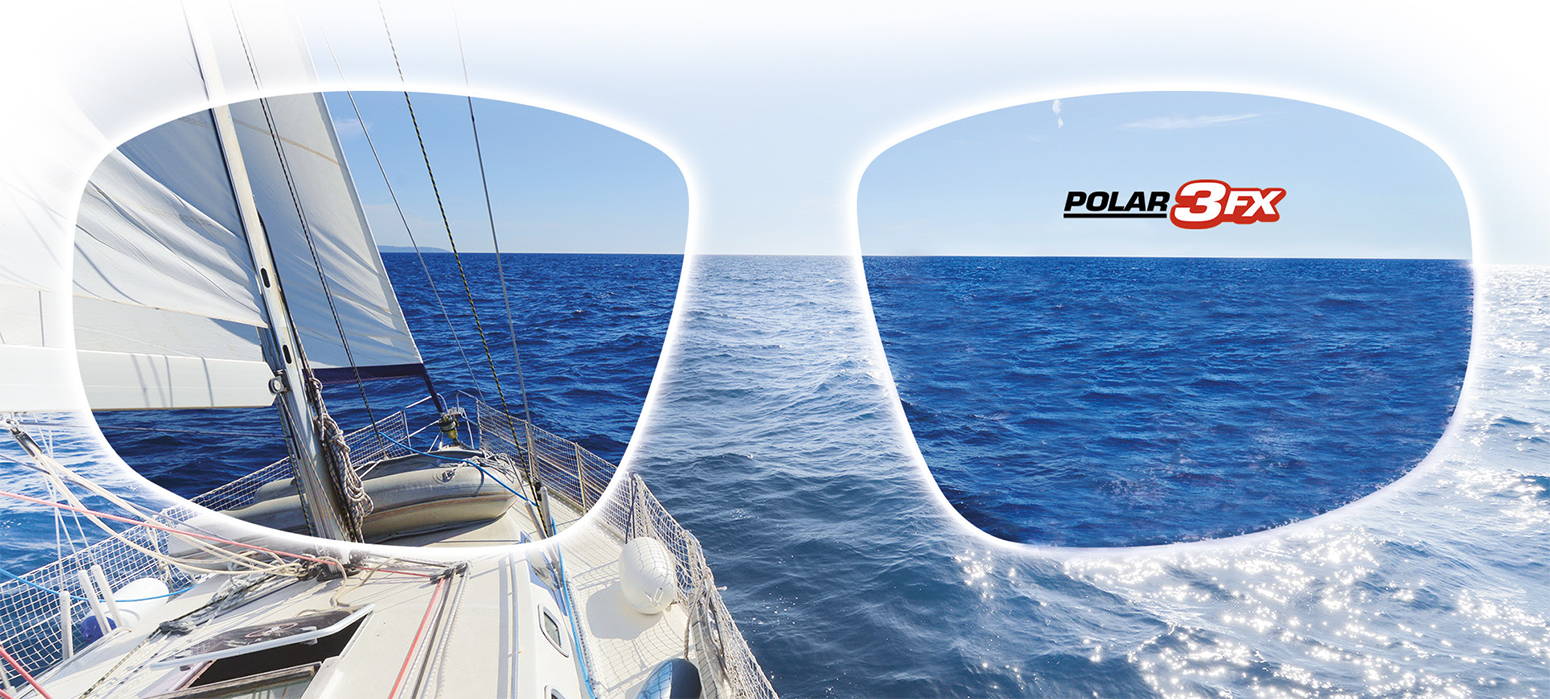 Now that you've gained insight into the world of UV protection and sunglasses, you're well-equipped to enjoy the great outdoors while safeguarding your eye health. Choose Rudy Project for unparalleled UV protection, style, and comfort.
Your eyes are your windows to the world, and they deserve the best care. Rudy Project's commitment to UV protection ensures that you can enjoy the sun without compromising your eye health. Stay stylish, stay safe!
FAQs (Frequently Asked Questions)
Why is UV protection essential for sunglasses? UV protection shields your eyes from the harmful effects of UV rays, reducing the risk of eye diseases and discomfort.

Can I use Rudy Project sunglasses for sports and outdoor activities? Absolutely! Rudy Project offers a wide range of sports-specific sunglasses designed for optimal performance and protection.

What's the difference between polarized and non-polarized sunglasses? Polarized sunglasses reduce glare, making them ideal for activities near water or in bright sunlight.

Do I need UV protection indoors? UV protection indoors is beneficial, especially if you spend a lot of time near windows or under artificial lighting.

Where can I find the latest Rudy Project sunglasses? Visit Rudy Project Dealer Locator to explore the latest Rudy Project eyewear collections and enjoy exclusive offers.

More information about UV light from a technical point of view can by found at this link - UV Light