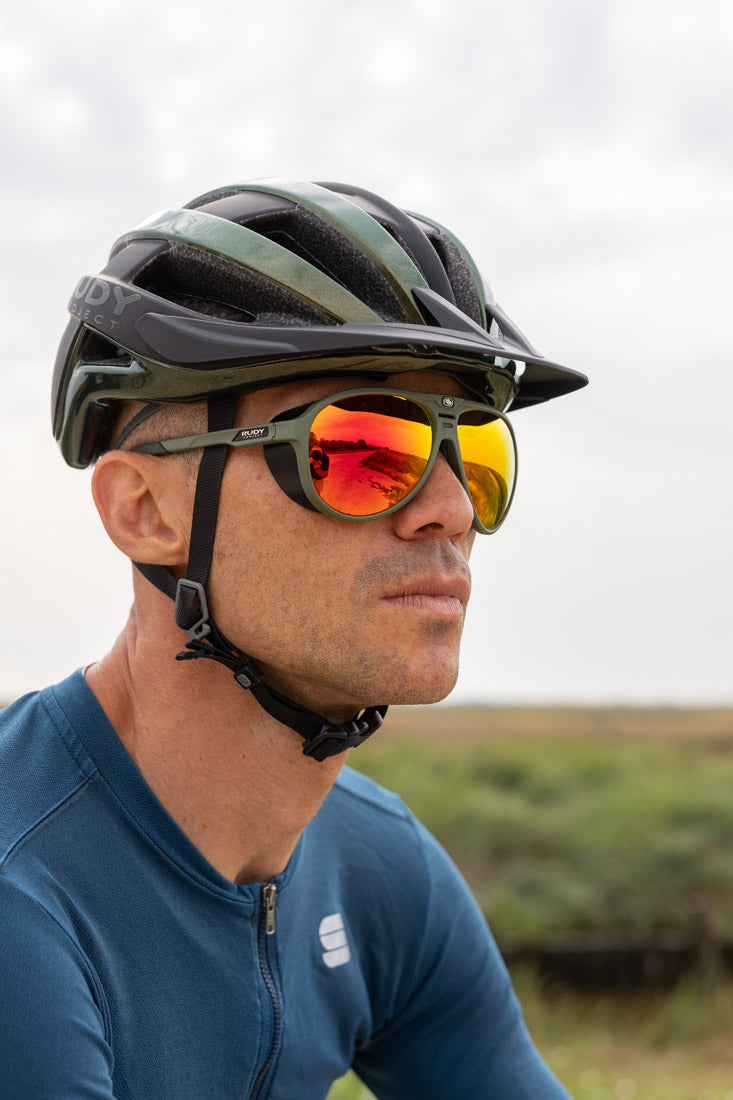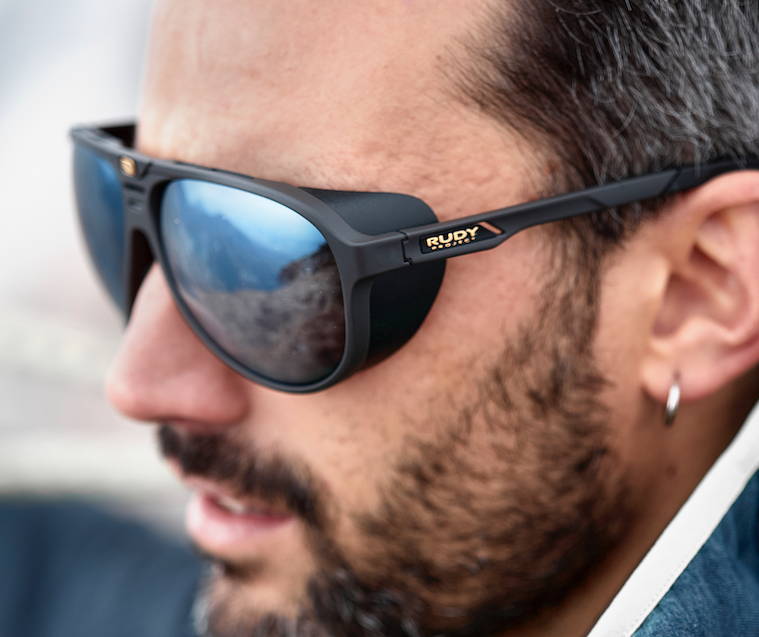 See The World In a New Light With Stardash Sunglasses
With a new pair of shades from Rudy Project, you'll be able to power through your next outdoor activity like a pro! The new Sports Sunglasses, called "Stardash", are designed for ultimate comfort and functionality. They're perfect for running, cycling, golfing, fishing, and more.
Here are the key points about this innovative and stylish product.
Multi-purpose – Stardash is designed to protect the eyes from sun and weather with its timeless style.
Lightweight – At only 39 grams, it is one of the lightest models in Rudy Project's line.
Comfortable – The frame is developed in Rilsan® Clear material, characterized by lightness, flexibility, and strength – perfect for those with active lifestyles.
Elegant – The teardrop-inspired design makes Stardash both stylish and functional.
Quick Change Interchangeable Lenses – The Lense system allows you to quickly and easily change the lenses on your Stardash to suit your needs.
Prevents Injury - Safety hinges prevent accidental injury if your glasses fall off while wearing them.
So, no more having to choose between comfort and style!
See The World More Sustainably
We continue to innovate and lower our environmental footprint - now that's something to get excited about. Our new Rilsan® Clear frame is made with Arkema's sustainable, vegetable-derived, renewable polymer. It offers unbeatable performance, durability, lightness, flexibility, and impact resistance. Ideal for sports enthusiasts, Rudy Project is giving you a guilt-free way to enjoy your favorite activities.
For Those Who Never Stop Moving
Stardash glasses are designed for comfort and stability. But that's not all! Explorers and athletes can customize the fit with adjustable nose pads and temple tips. Regarding comfort, Rudy Project has thought of everything with the Stardash.
The adjustable, anti-slip nosepiece ensures that your sunglasses will stay put no matter how much you sweat, while the adjustable, anti-slip temples keep them securely in place even when you're active. Plus, this system of tiny air intakes on the top frame front keeps air flowing within the glasses, reducing fogging during sports.
Rudy Project is a leader in sports eyewear, so you can trust that Stardash glasses will help you perform at your best.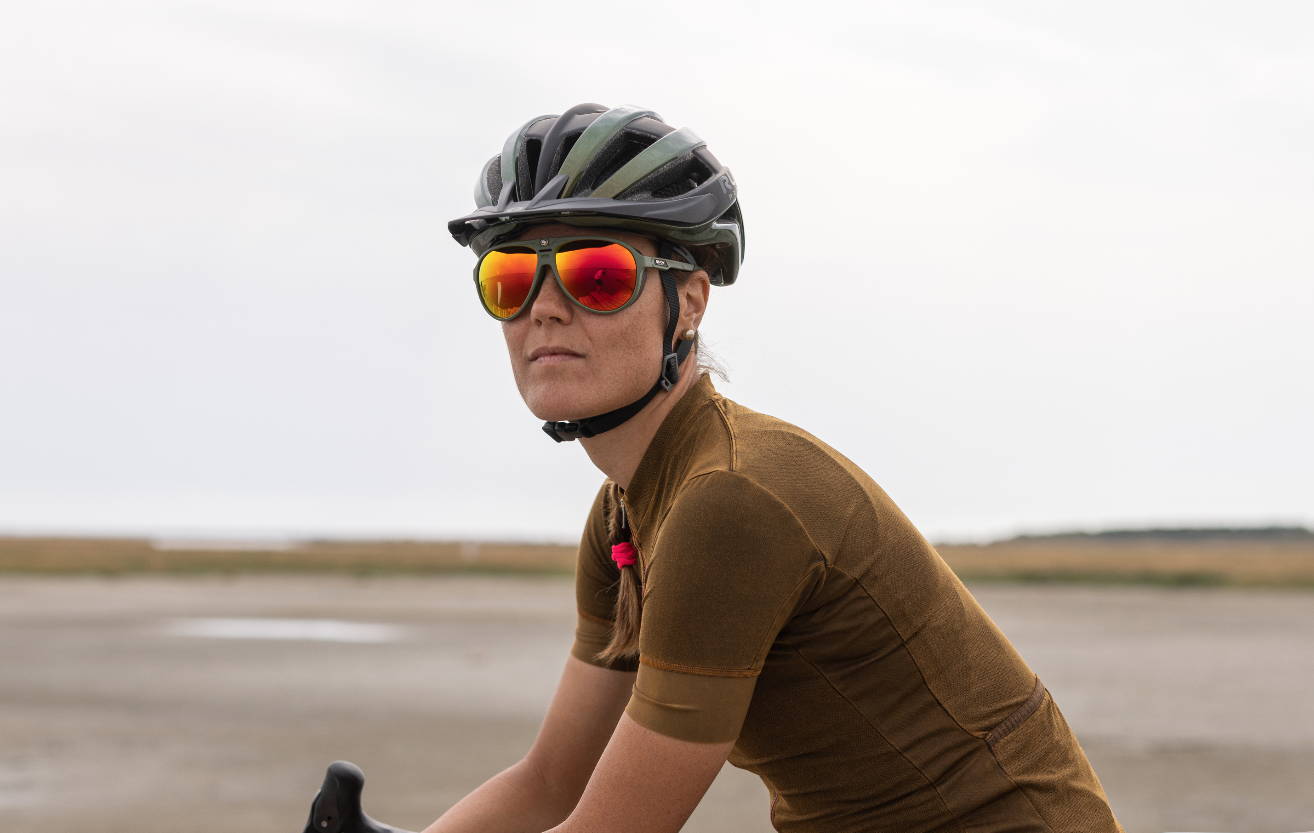 Don't Let Your Sunglasses Hold You Back
These fashionable shades are not only stylish but also offer protection from the sun and wind thanks to their detachable side shields. The Powerflow Vent Ports help to eliminate fogging so you can always see clearly. And thanks to RP D Centered Optics, you'll enjoy distortion-free vision no matter where you look. Plus, the lenses provide excellent wind, dust, and UV ray protection.
If you're looking for sunglasses that protect your eyes from the elements and keep you comfortable all day long, look no further!