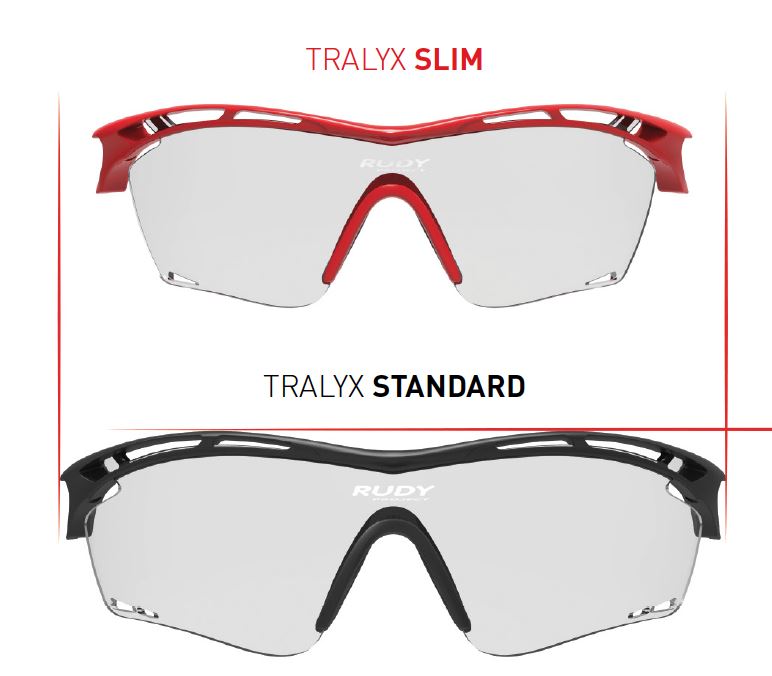 FREE SHIPPING ON ALL DOMESTIC ORDERS $100+
Posted by Greg Rule, 25th July 2021
Narrow fitting sports sunglasses
---
Nothing hampers the spirit of physical activity faster than a pair of ill-fitting glasses that keep sliding down your face. Finding a pair of sunglasses that not only protects you from the harsh rays of the sun, but also fits your face perfectly can be an absolute gamechanger. If you have a small face and struggle to find small sports sunglasses that fit, look no further!
At the Rudy Project, our designers and engineers work endlessly to create a vast array of products that cater to a diverse set of needs for people across the globe. We have a wide variety of glasses in our collection, including men's and women's sports sunglasses, small sunglasses, and narrow fitting sunglasses. Whether you are an athlete, a casual sports enthusiast or just someone who requires everyday glasses, Rudy Project is sure to have exactly what you need.
Most glasses manufacturers make glasses that fit the same stereotypical mould which can end up being quite impractical for a large group of people. There is no one-size-fits-all approach when it comes to sunglasses. Lots of people, both men and women, have narrow faces. When someone with a narrow face wears a frame that is too large on them, not only does it slip right off their face, but it also does not look too appealing. Just because your face is narrower than some people does not mean that you should have to sacrifice on basic characteristics.
The Rudy Project has several narrow fitting sunglasses that will not only fit you perfectly, but also help you look great. Here are some small sports sunglasses from the Rudy Project portfolio that are perfect for smaller faces.
Narrow fitting sunglasses - Perfect for sports women
The Rydon Slim sunglasses are the smaller version of the standard Rydon glasses that are a popular customer choice at the Rudy Project. The Rydon Slim sunglasses are crafted specifically for people whose faces are narrow or small. When compared to the standard Rydon frame, the slim Rydon glasses are 4.8mm narrower across the front frame mount. While the size is smaller, the Rydon Slim sunglasses do not compromise on features or style.
The Slim Rydon sunglasses are available in both photochromic lenses and polarized anti-glare lenses, both of which help limit eye strain. Like the other Rudy Project sunglasses, the Rydon slim sunglasses offer UV400 protection against UV light, making them a great weapon against the blazing rays of the sun.
The Rydon Slim sunglasses weigh only 24 grams, making them lightweight and comfortable enough to wear for long periods of time. The Rydon slim sunglasses come with silicone nose pads that are not only adjustable, but also fully replaceable. The nose ridge can be replaced after wear and tear, making your Rydon slim the most durable pair of glasses you will ever use. On account of being adjustable, the nose pads can be aligned in a way to allow air flow, making the glasses anti-fog by extension. Moreover, the glasses also come with adjustable temple arms that allow you to create the perfect fit for your own head, hence, ensuring that the glasses will stay on during exercise.
If you are someone who needs prescription glasses, the Rydon slim sunglasses have interchangeable lenses and can easily be fitted with your specific prescription. The semi-rimless wrap design of the Rydon slim sunglasses gives maximum coverage, meaning you can use the sunglasses to play a wide variety of sports. You can use your high-performance Rydon slim sunglasses for a wide variety of sports including cycling, running or golf.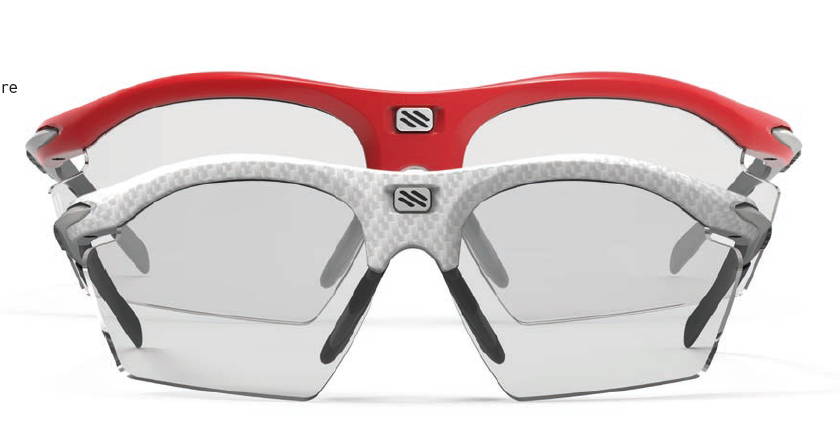 ---
The Tralyx slim sunglasses are narrow fitting sunglasses that are based on the extremely popular, "Tralyx" model designed by the Rudy Project. These glasses are perfect for high performance athletes that have small or narrow faces and do not want bulky frames overpowering their entire face. Small glasses are popular amongst people, both men and women, who have smaller faces but still want something that not only fits their face perfectly without slipping off, but also looks great.
The Tralyx slim sunglasses are extremely light, weighing only 27.8 grams, which makes them easy to wear for long periods of time. The Tralyx slim sunglasses are approximately 4.8mm narrower across the front frame mount than the comparable standard Tralyx sunglasses. This difference in width creates a snug fit for smaller faces, making Tralyx slim the perfect small sports sunglasses.
Offering a unique and dynamic design, the Tralyx slim sunglasses have fully adjustable anti-slip nose pads that help the sunglasses stay in place even when you are in the middle of high intensity activity. The fully adjustable anti-slip temples are perfectly compatible with sporting helmets, offering maximum comfort and utility on account of their versatile design. The safety hinges make sure that the Tralyx slim glasses provide you with just enough tension on your head to prevent slipping, while remaining comfortable to wear for extended periods of time at a stretch.
For further ease and comfort, the Tralyx slim also comes with a PowerFlow system. The "power flow" is a state-of-the-art heat dissipation system that is nothing short of a scientific marvel. Cooling vents are strategically placed throughout the chassis to stimulate air circulation, providing the wearer with ultimate aerodynamic efficiency.
The Tralyx slim sunglasses come with multiple lens tint options, however, the photochromatic black lens tint continues to be a crowd favorite. For people who need prescription lenses, a wide array of prescription lenses are also available. The lenses within the Tralyx slim are easily interchangeable. This means that you can easily change the lens, based on the light conditions or the sporting requirements, without having to change the chassis.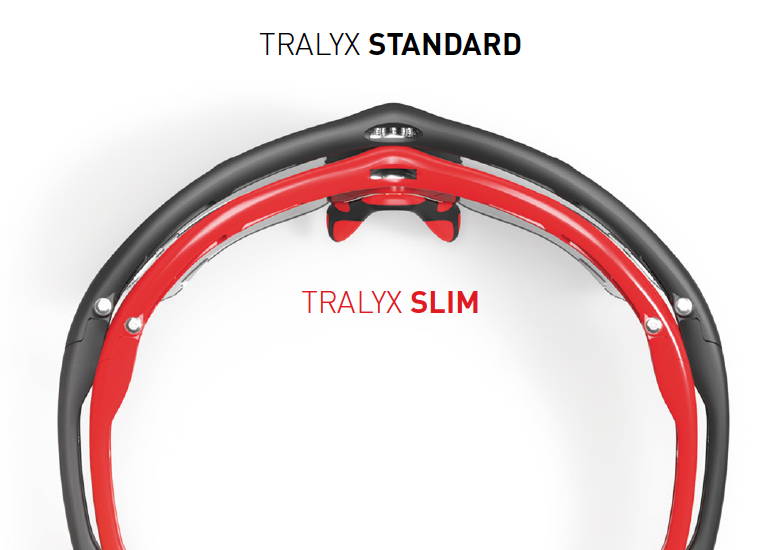 ---