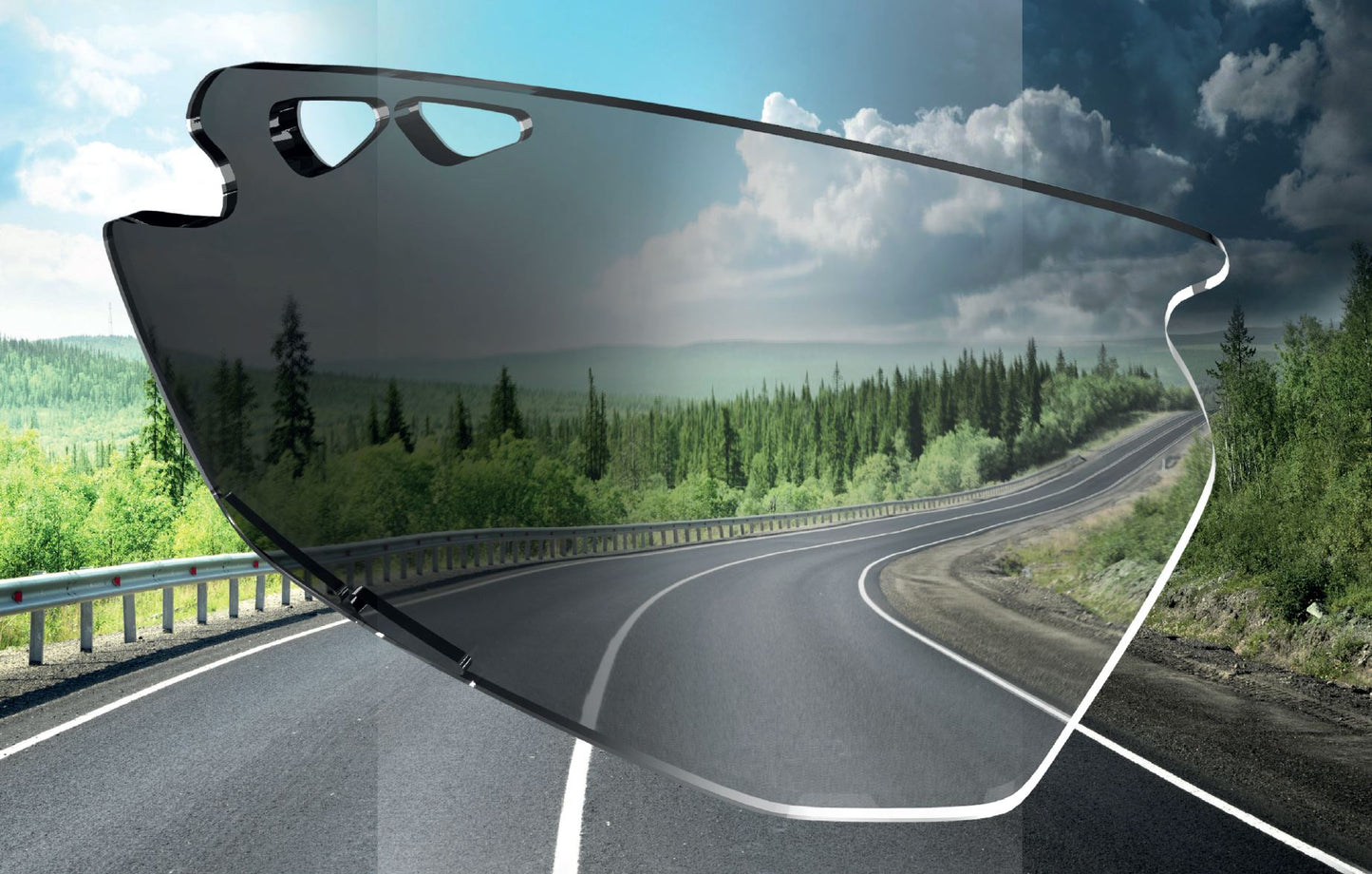 FREE SHIPPING ON ALL DOMESTIC ORDERS $100+
What are PHOTOCHROMIC
sunglass lenses & how do they work

Posted by Greg Rule, 16th July 2021
---
Photochromic Sports Sunglasses
Are you one of those people who have been wearing glasses for as long as they can remember? If yes, then won't you love to own transition sports sunglasses that automatically darken when you step into the sunlight and lighten when you're indoors?
What are Photochromic Sports Sunglasses?
Photochromic sports sunglasses have an optical lens in sports glasses that darkens as soon as you get exposed to the sunlight. The light must be of high frequency for the transition sports sunglasses to work properly and be exposed to ultraviolet radiation. When the sports glasses aren't exposed to sunlight, they go back to their normal clear color. Photochromic sports sunglasses lens is available in different materials, including plastic, glass, and polycarbonate.
How do Transition Sports Sunglasses work?
The lens inside the photochromic sports sunglasses has molecules that make different shades, whether light, dark, or grey. The different molecules are embedded inside the sports glasses. As soon as the lens is exposed to sunlight or UV light, the structure of the molecules inside begins to change. Once the process of molecule changing is completed, the transition sports sunglasses automatically darken, and the molecules absorb the sunlight rays.
Impactx lenses not only activate to UV light but also are light sensitive
Why do people wear Sports Glasses?
Most people buy photochromic sports sunglasses so that they don't have difficulty with vision when they go indoors from the outdoor sun or vice versa. This is because photochromic sunglasses can darken and provide protection against UV light which can be harmful to people. These glasses help eliminate the need for making prescription sunglasses separately.
These glasses are a very suitable option for adults who find it difficult to take care of two pairs of glasses all day. Instead of juggling between two sports glasses, these people can simply wear one while being hassle-free and comfortable. Moreover, wearing photochromic sports sunglasses also helps men and women maintain eye health and prevent their eye condition from worsening.
Are Photochromic glasses good for the eyes?
Are you one of those people who enjoy participating in outdoor sports activities? If yes, then these sports sunglasses are a must-have for you.
Photochromic glasses are an excellent choice and solution for people who would like to guard their eyes against the glare of the sun as soon as they step outdoors. Moreover, they shield your eyes from exposure to the sun's harmful ultraviolet rays. You can be assured that by wearing these glasses, you will be able to completely block the UVA and UVB rays which will protect you from UVA radiation.
What are the advantages of Transition Sports Sunglasses?
1.   Provide comfortable vision
With high-quality photochromic sports sunglasses, you don't have to worry about your comfort levels. These glasses in Rudy Project are designed to provide a comfortable vision all day long. You don't have to wait for them to switch as soon as the light darkens or increases as they work well on their own.
2.   Offer protection
If you have read up details on the Internet about UV light and harmful sun rays, then you must be worried. The best part about these sports glasses is that they provide the best protection against all harmful sunlight rays as well as the blue light that is emitted from the screens. When you have them on, they also help reduce eye strain and glare in the sun.
3.   Eliminate the need to switch glasses
To protect their eyes from the harmful sunlight rays, many people end up purchasing two pairs of glasses, one for indoor activities and the other for outdoors. The transition sports sunglasses introduced by Rudy Project allow you to stop juggling between two glasses, and you can easily stick to one. Who wouldn't like to have a pair of glasses that does it all?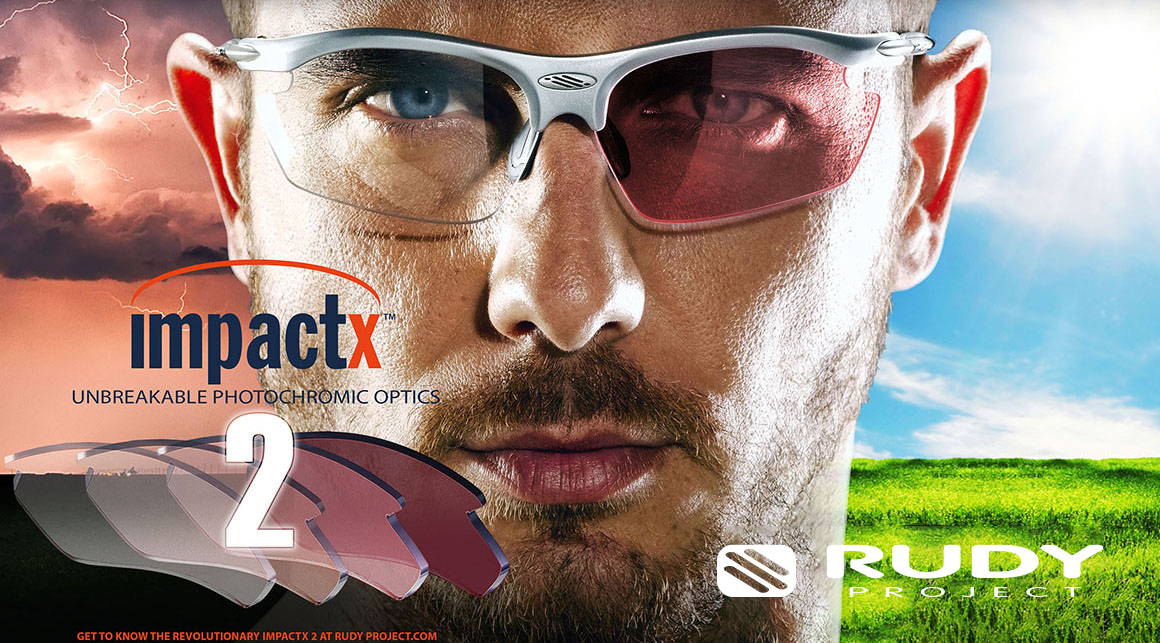 How long do Photochromic Sunglasses last?

Many people have this question in mind whether photochromic sunglasses are long-lasting or not. Transition sports sunglasses can easily last for 3 to 5 years or even more if handled with care and cleaned properly every day. As the photochromic sunglasses by Rudy Project are of the highest quality with the best materials used, you don't need to worry about your investment as it will provide you with good results. However, keep in mind that you will eventually have to replace the sports glasses because, with time, they lose their ability to darken in front of the light.
Can cyclists wear Photochromic Sunglasses?
Photochromic sports sunglasses by Rudy Project are very useful for those people who cycle and bike as they help the bikers adjust to their visual needs. They also help adjust when it is dark and provide a more than perfect vision even when the sun is glaring down on people. That is why many professional cyclists prefer wearing these sports glasses as they help figure out the weather condition and changing light rays.
What are the advantages of Transition Sports Sunglasses?
---
What is the Rudy Project?
Rudy Project is an Australian store that sells and provides you with the best photochromic sports sunglasses out there. They have many best-selling products on their website in the category of best-selling Rudy Project, which you can check out.
Not only that, but they also provide classic, adjustable, and prescription-based sports glasses to everyone that are highly affordable and of the best quality. You can also find a huge range of colors in Rudy Project lenses as these are the best glasses for an active lifestyle. If you want photochromic sports sunglasses to protect your eyes from harmful rays of sunlight and blue light, then order yours now, as these are made in Italy with great care.
What is the purpose of the Rudy Project?
The purpose of the Rudy Project is to provide you with glasses that are easy to use and wear in any condition. You don't have to worry anymore about leaving behind your sunglasses at home in a hurry because you'll always have your eyeglasses on. Moreover, these glasses are the perfect option for protecting your eyes and ensuring that your eyesight doesn't worsen with time.