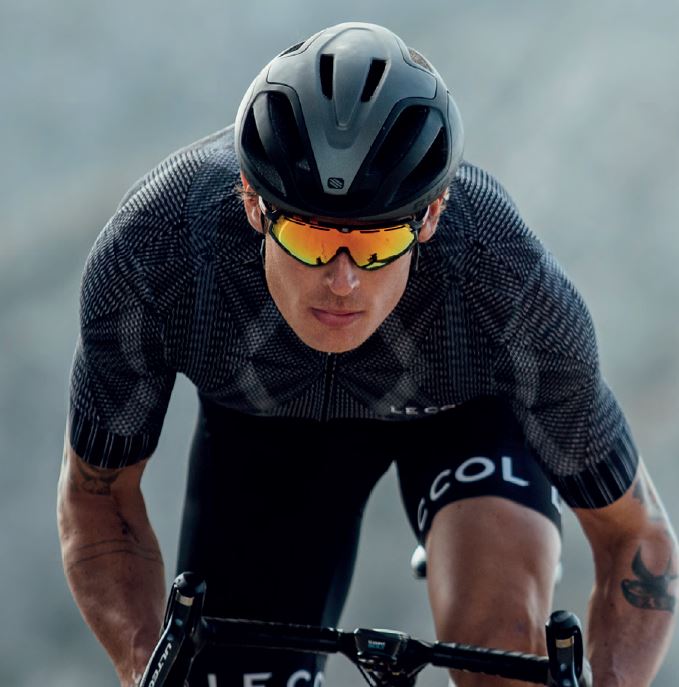 ---
WHAT TO LOOK FOR IN CYCLING SUNGLASSES
---
Punching through the wind on thrilling escent can be incredibly eye-watering without the use of quality cycling glasses.
If you intend to spend a lot of time in the cycling saddle or just getting into bike riding then you'll realise the importance of Cycling Sunglasses or performance eyewear. For many, the high flow of wind against the face sets off the eyes to flow water or bugs can be even a bigger problem. At the same time cyclist or bike riding need to consider the likes of, debris, rain, mud, and absent-minded insects can easily find their way into the eyes. All this is a potential disaster waiting to happen. Even on clear days its important to use sunglasses due to the ultra violet light, especially in Australia where the UV light is very harsh. There is a solution - that is get yourself a good pair of Cycling Sunglasses
WHAT TO LOOK FOR IN A FRAME

---
Cycling Sunglasses frames need to be light and flexible. The lighter weight will ensure that the balance of the whole sunglass is not pushed forward thus it would place more weight on the nose and feel like its sliding down your nose all the time. We would advise to stay away from aluminium based sunglass frames and stick with injected moulded plastics which also have a flexibility in them.
THE FITTING OF CYCLING GLASSES

---
Fitting cycling sunglasses is important for comfort in particular those long rides. We suggest to place the temple around the outside of the helmet straps as depending on how tight your do your helmet up it can cause rubbing on the temple arm and apply added pressure in your temples. So great idea, place your temples on the outside. There are many sunglasses that also don't have adjustable temple arms and this can cause headaches towards the back of the head. Ensure when looking at purchasing cycling sunglasses that they come with adjustable temple ends.
---
---
Many cheaper sunglasses do not have the adjustability and this important as being able to adjust your nose bridge or temple tips to fit your face and is critical on long cycling rides. Furthermore , there are many different size nose bridges such as Asian fitting nose pads.
---
Performance Sunglasses sometimes come with extra lenses so you can swap between the shades that best fit the needs of the sunlight or no light. For example a transparent lens or a yellow lens work great during low light or evening, early morning rides.
PHOTOCHROMIC CYCLING LENSES
---
Photochromic lenses change colour when activated by light or UV light. Photochromic Cycling sunglasses advantages include having one lens tint that works for all conditions. Take for example Rudy Project Cycling sunglasses where 80% of their sales are now in Photochromic lens tints. Photochromic cycling lenses come at a higher price but at the same time you won't have to worry about purchasing extra lenses
---
Polarized lenses are on everyones lips but what do they do and how can they help with cycling sunglasses?
Essentially the polarized filter within the lens acts as an anti-glare agent and thus it prevents the reflection of road surfaces. What this does is makes your eyes relax a lot more in particular during bright sun such as the middle of the day. One of the problems facing polarized lenses is how dark they are. So they work very well in bright sunlight but at 5am in the morning and its dark you won't be able to see out of the lenses. This is when "photochromic lenses" work better.
WHICH CYCLING SUNGLASS SHOULD I BUY?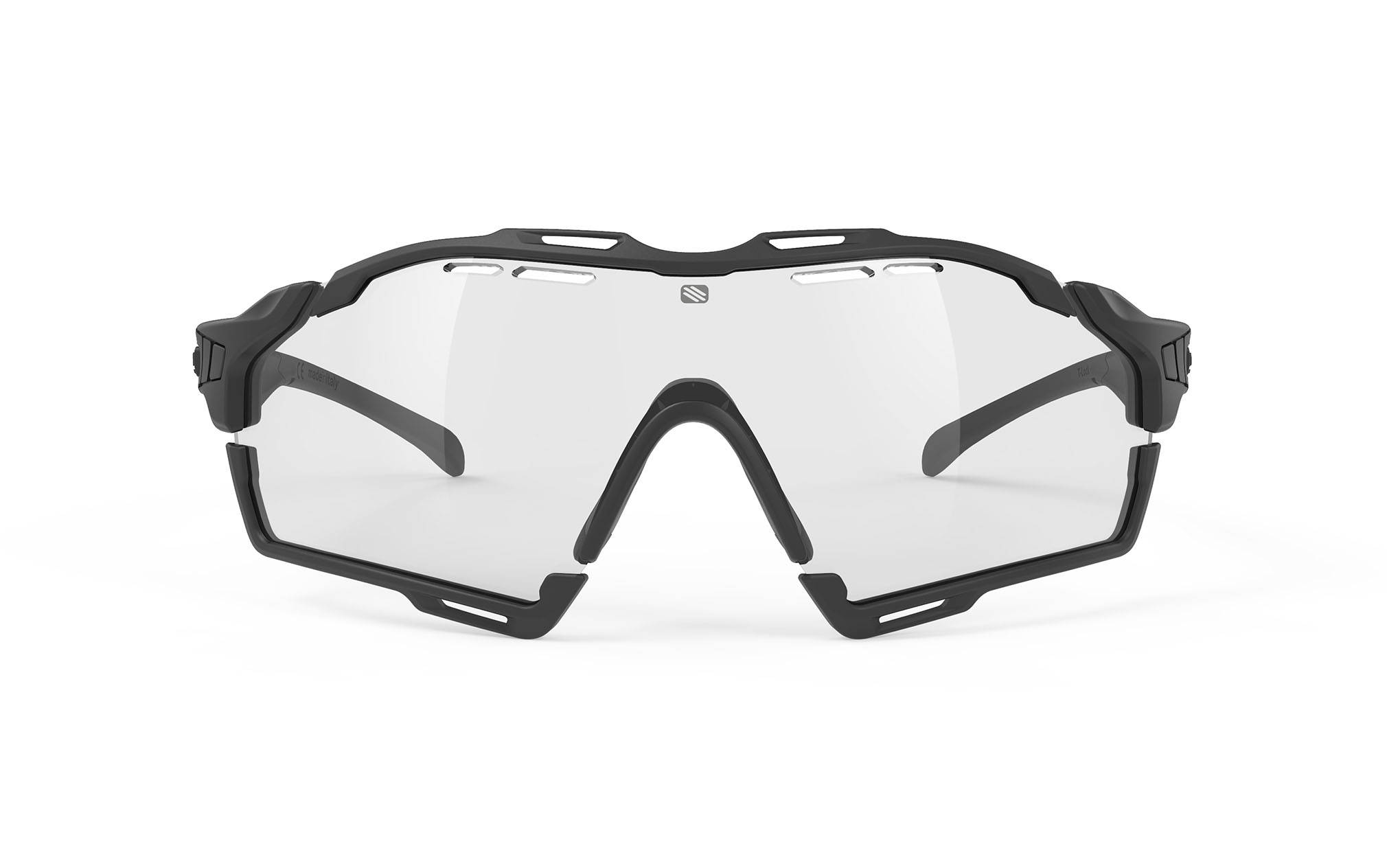 Ideal for road cycling, mountain biking, gravel riding, the Cutline combines a super wide, high wraparound shield lenses with adjustable nose and temple ends. Interchangeable lenses and the cyclist can easily change the bumpers on the top and the bottom of the lenses to create different looks or remover them completely. Prescription RX friendly
Big lens, great vision, high wind protection, amazing at keeping rain out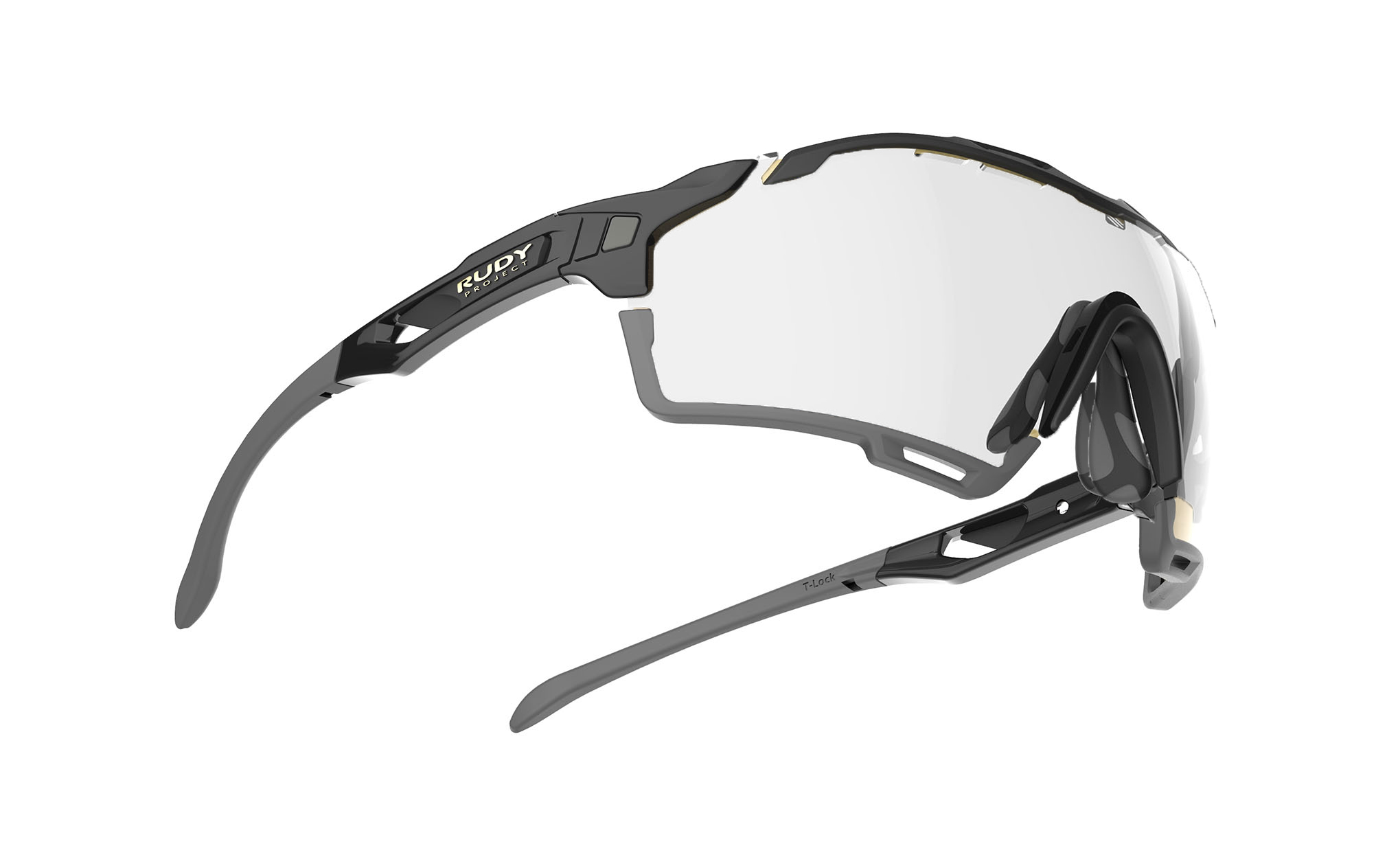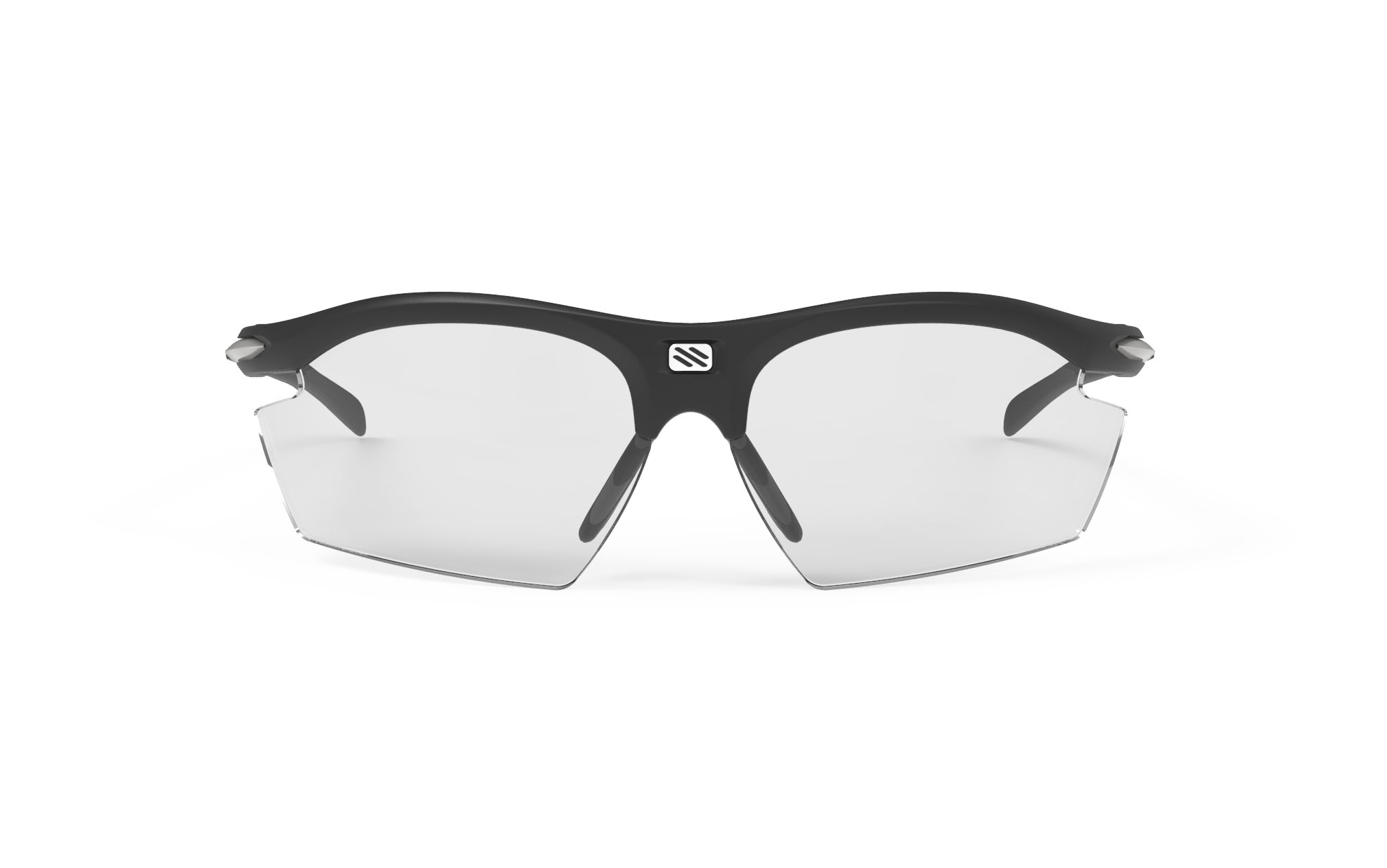 It's been 18 years since Rydon disrupted the sports eyewear world. Light weight at only 22 grams, huge range of lens options with 6 different photochromic tints, 4 different colours of Polarized lenses and many other solid tint lenses available. Fully adjustable with 4 different prescription options. Stable product will be selling for another 100 years it's that good - Spare parts available as well.
Classic style, two lens configuration,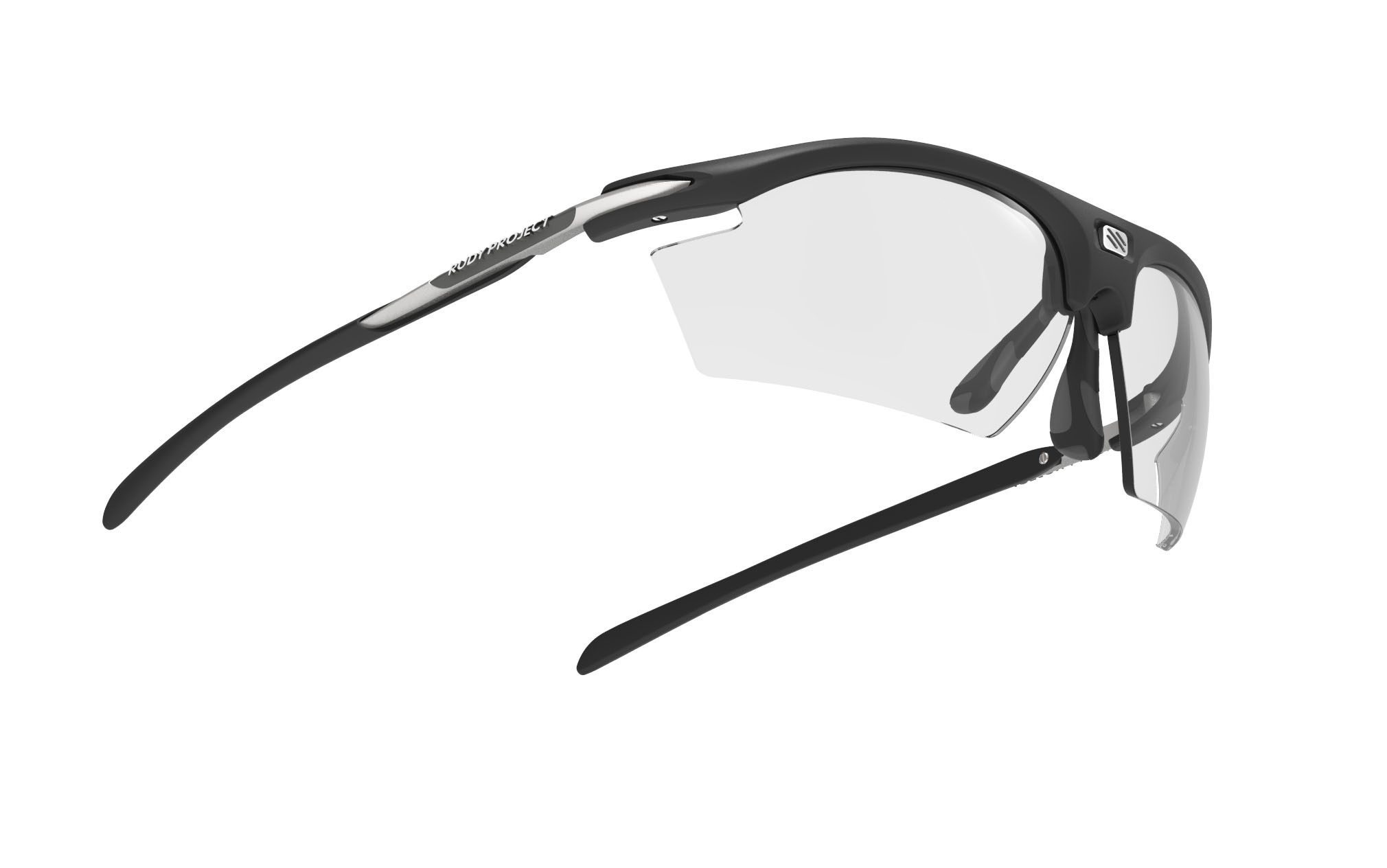 ---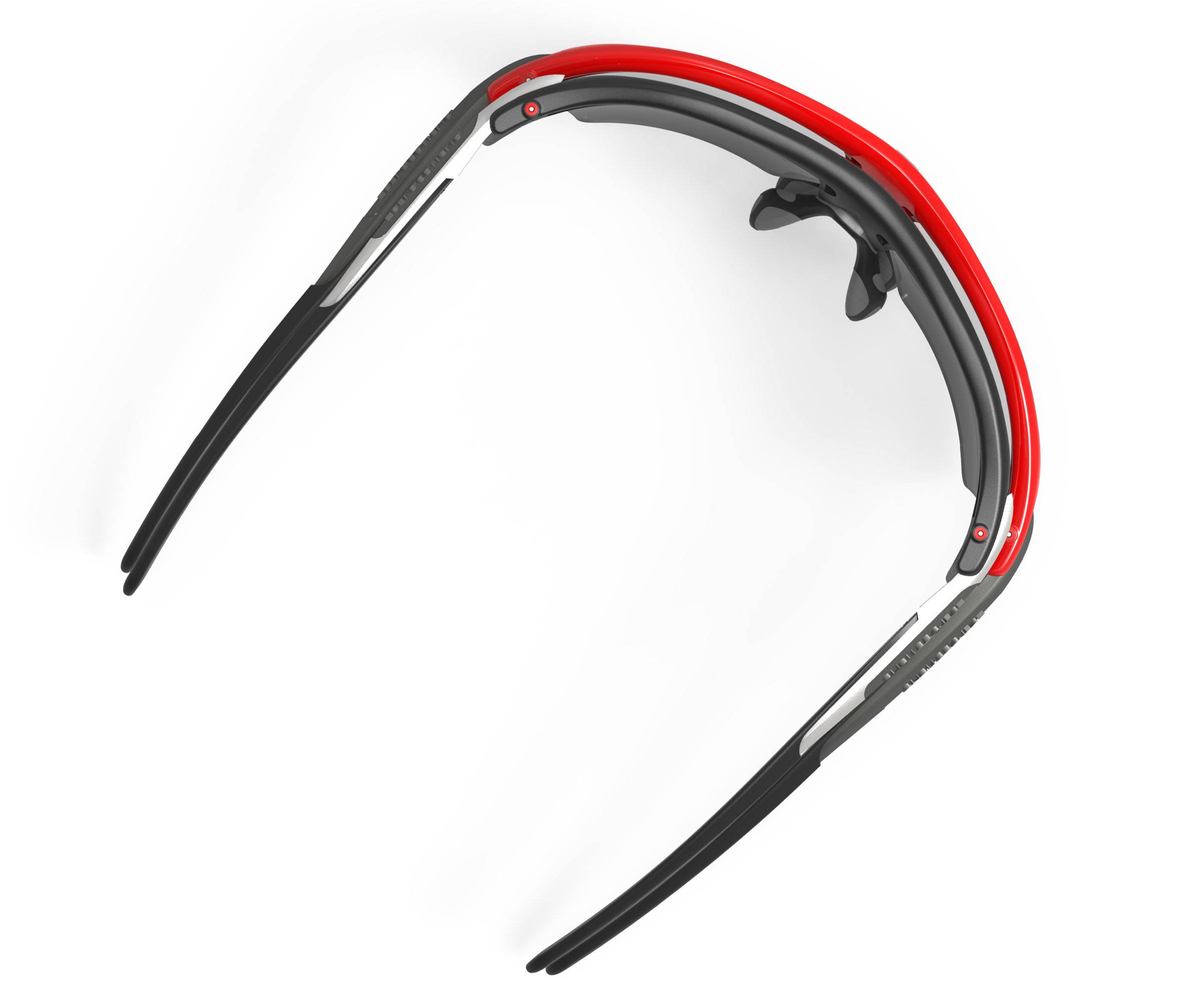 Narrow Fitting Cycling Sunglasses

Looking for a Narrow fitting Cycling Sunglass?
Rudy Project Rydon SLIM gives you all the benefits of the standard Rydon but smaller and perfect for cyclist with narrow faces
The Spinshield blends edgy stylish design with performance spirit. It ensures unlimited eye protection and superior eye comfort, combining a wide wraparound deep horizon lens, ultra-grip rubber tips and nose pads, while ensuring a snug stable fit thanks to the Pro-Fit ergonomic temple geometry. Spinshield's flashy modern language is enriched with the chassis 1986 original colored signature stripe, metal side enhancers and details to remind our distinctive performance heritage.