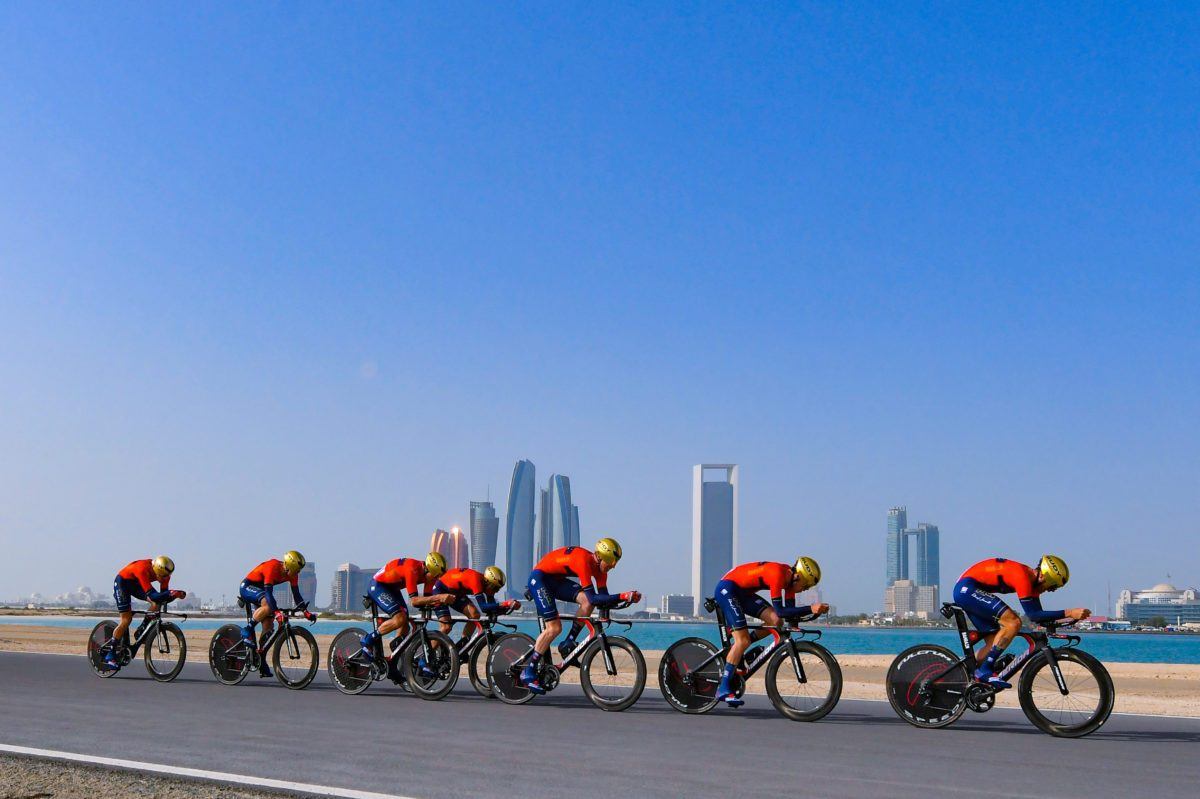 8th July 2019 – Published by Greg Rule
Rudy Project, designer and manufacturer of world leading technical sports helmets and eyewear, is proud to announce the long-term extension of its commitment to the UCI World Tour Pro Cycling team, Team Bahrain Merida – as its official helmet and eyewear partner.
"We have believed in the Team Bahrain Merida project since the very beginning. Indeed, we were the first partner to commit to the team back in 2016." Said Cristiano Barbazza, Rudy Project President and CEO. "Rudy Project is proud that Team Bahrain Merida has become one of the key players in the elite World Tour and now we're greatly enthused that McLaren has joined this long-term project. Rudy Project shares with McLaren a commitment to excellence. Both of our brands have a constant focus in developing products, technologies and innovations that can elevate performance in sports. This partnership opens the way for exciting future collaborations".
Team Bahrain Merida riders at the Tour the France are wearing the state-of-the-art Rudy Project Defender sunglasses, Spectrum Helmets and the all new disrupting aero helmet named The Wing.
John Allert, Managing Director of Pro Cycling at McLaren said, 'We are delighted that Rudy Project has committed to Team Bahrain Merida for the long-term. Cristiano Barbazza and his talented team have demonstrated that they're as committed to performance as the rest of our team and partners. Rudy Project combines genuine innovation in product design with a contemporary, cutting edge aesthetic that gives our riders the best available – and helps make them look fantastic. This renewed partnership now provides an opportunity for an exciting technical collaboration.