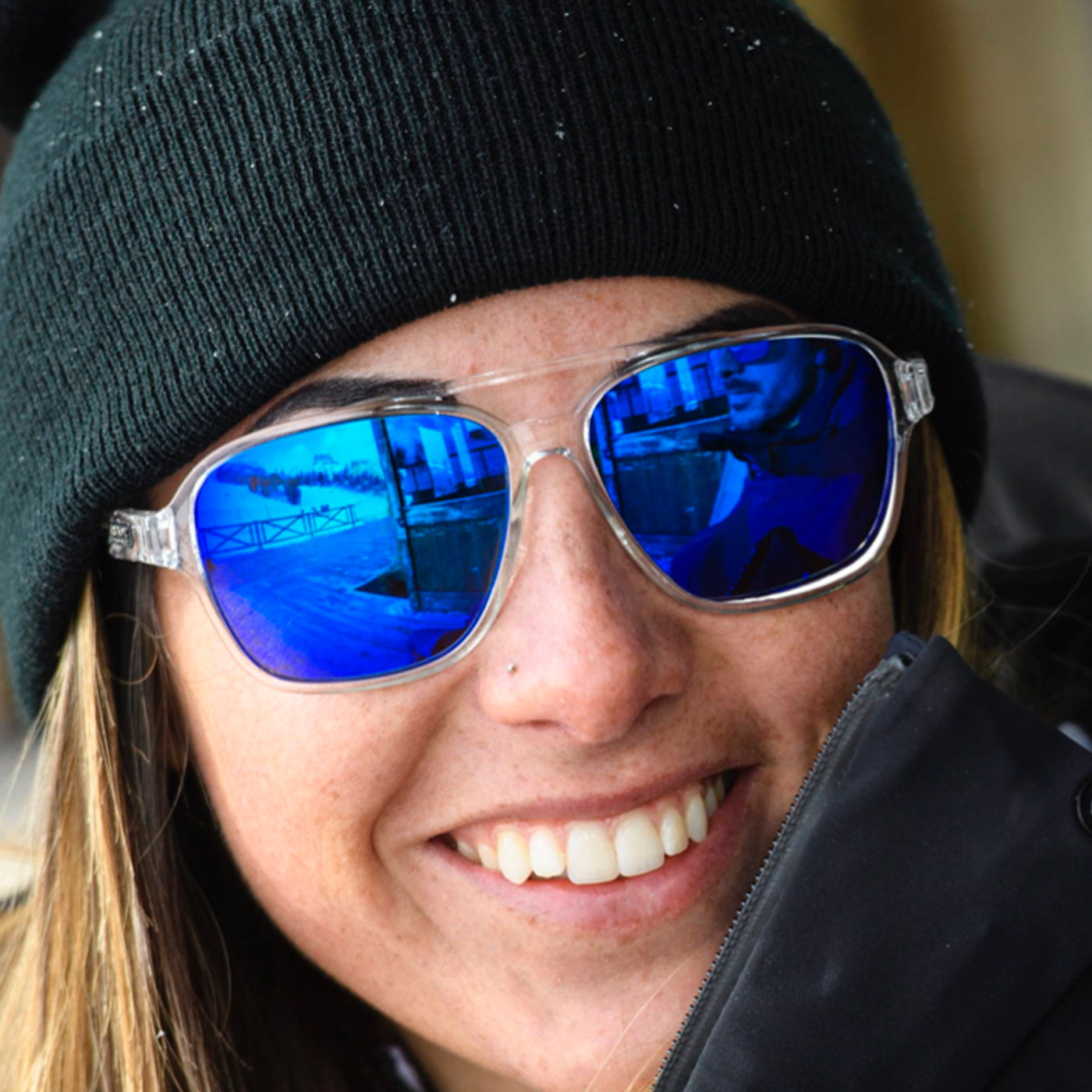 Rudy Project Ski Goggles: Unmatched Vision on the Slopes
Experience the pinnacle of winter sports eyewear with Rudy Project's ski goggles. Designed with Italian precision since 1985, our goggles offer unparalleled clarity, comfort, and style, ensuring optimal vision in even the most challenging ski conditions. Trusted by professionals and enthusiasts alike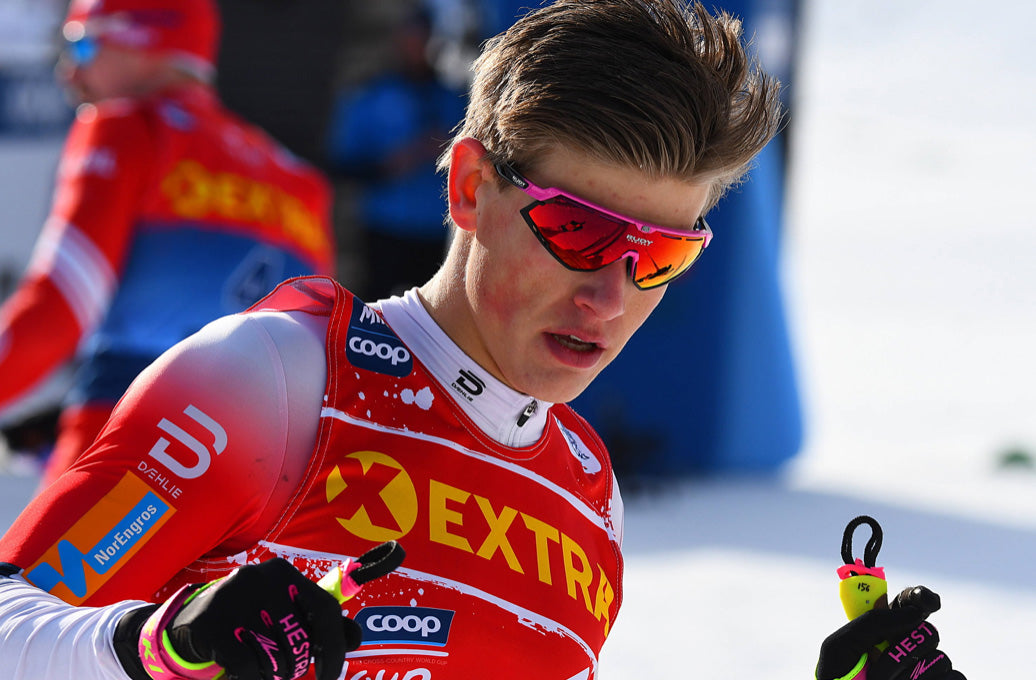 CROSS COUNTRY SKI RACING
Let's face it, most any activity can be turned into a competition. Cross country skiing is no exception. Developed thousands of years ago as a means of transportation by ancient people in snowy winter regions, nordic skiing is now a highly competitive sport with world class athletes and highly specialized equipment. Today, World Cup XC ski racers compete in both 'Classic' and 'Skating' disciplines. Events are both mass start and time trial format, and range from 'Sprint' distance up to 50 kilometers in length. Additionally, Biathlon skiers incorporate target shooting in their races. This is a further modern, competitive adaption of historic hunting and military ski tactics. Cross country racers are reputed as being amongst the most well trained and fittest athletes in the world. Beyond the technical expertise required, nordic skiing incorporates all major muscle groups in every series of motions. This makes it an incredibly taxing sport when done at the top level, and seeing the elite in action when they're on form can be truly awe inspiring.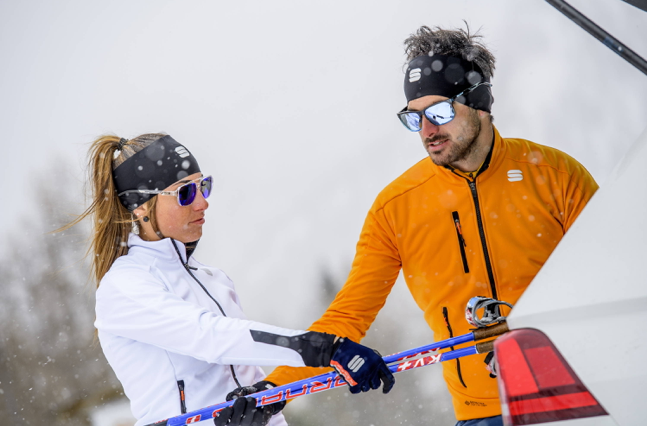 RECREATIONAL CROSS COUNTRY SKIING
Luckily, you don't have to be a hardcore racer to enjoy cross country skiing. Nordic skiing used to be a fringe sport in North America, but over the years it's grown in popularity. With that, equipment has also advanced making XC skiing more enjoyable than ever. Also, cross country gear has become more accessible and thus easier to purchase as well.
There are more places to nordic ski than ever. Many major alpine ski resorts have added dedicated XC trails to their lists of amenities. Additionally, nordic centers and trail networks have sprouted up throughout snowy winter regions. Some of these have a lodge component that might offer food and beverage services. Others are really just the trails themselves, often maintained by local volunteers and recreation disctrict staff. And bonus, nordic skiing access in general is really inexpensive when compared with the astronomical prices charged by mainstream alpine ski resorts!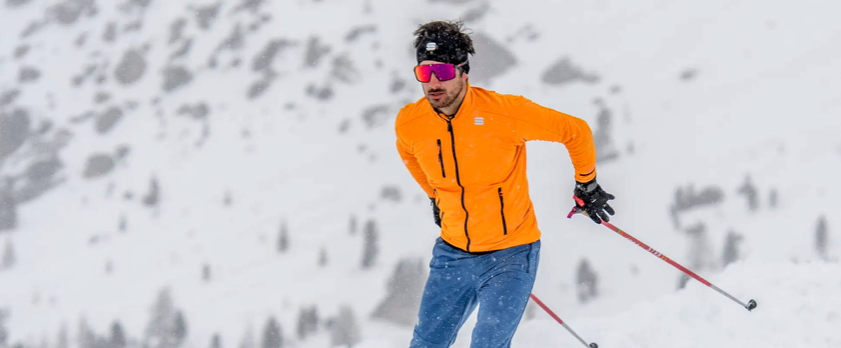 SUNGLASSES FOR NORDIC SKIING
Cross country skiing is a high output sport in what can be extreme environments. This means your eyewear choice needs to balance ventilation, good coverage to keep out wind and snow, and the highest quality optics to provide maximum depth perception, improve contrast, and protect against damaging UV light.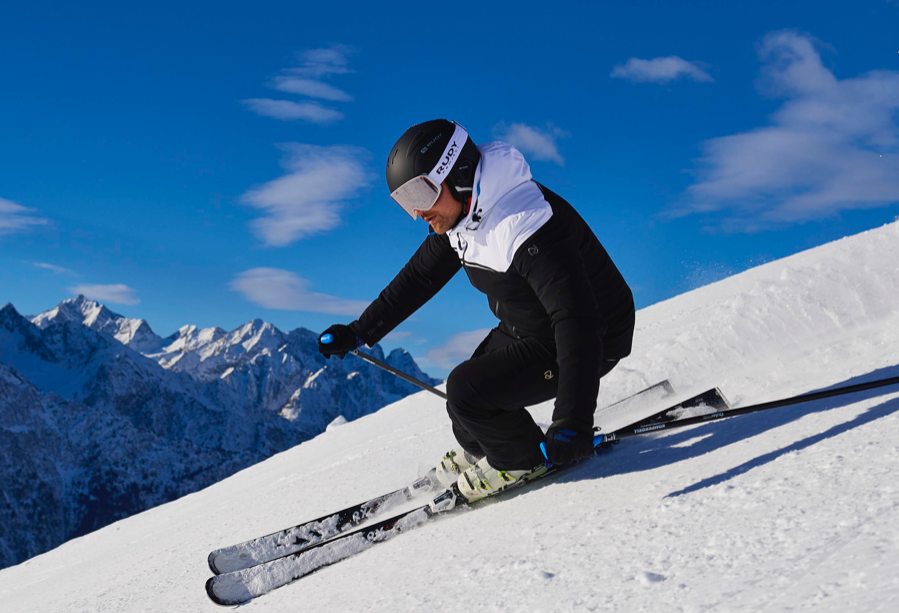 ALPINE SKIING & SNOWBOARDING
There's no denying the thrill of speed you can get when sliding downhill on snow, and alpine skiing and snowboarding deliver this in spades. You might miss the sense of accomplishment by taking a lift to the top of the mountain – or probably not – but what you will enjoy is the rushing adrenaline as you join forces with gravity. Downhill skiing and snowboarding are like no others. They are singular in their purpose – getting to the bottom. But how you do it is all up to you. Whether you open up it up on wide runs, bounce down the bumps, or glide your way through glades, the childlike joy of simply sliding down snow is what keeps people excited and coming back for more.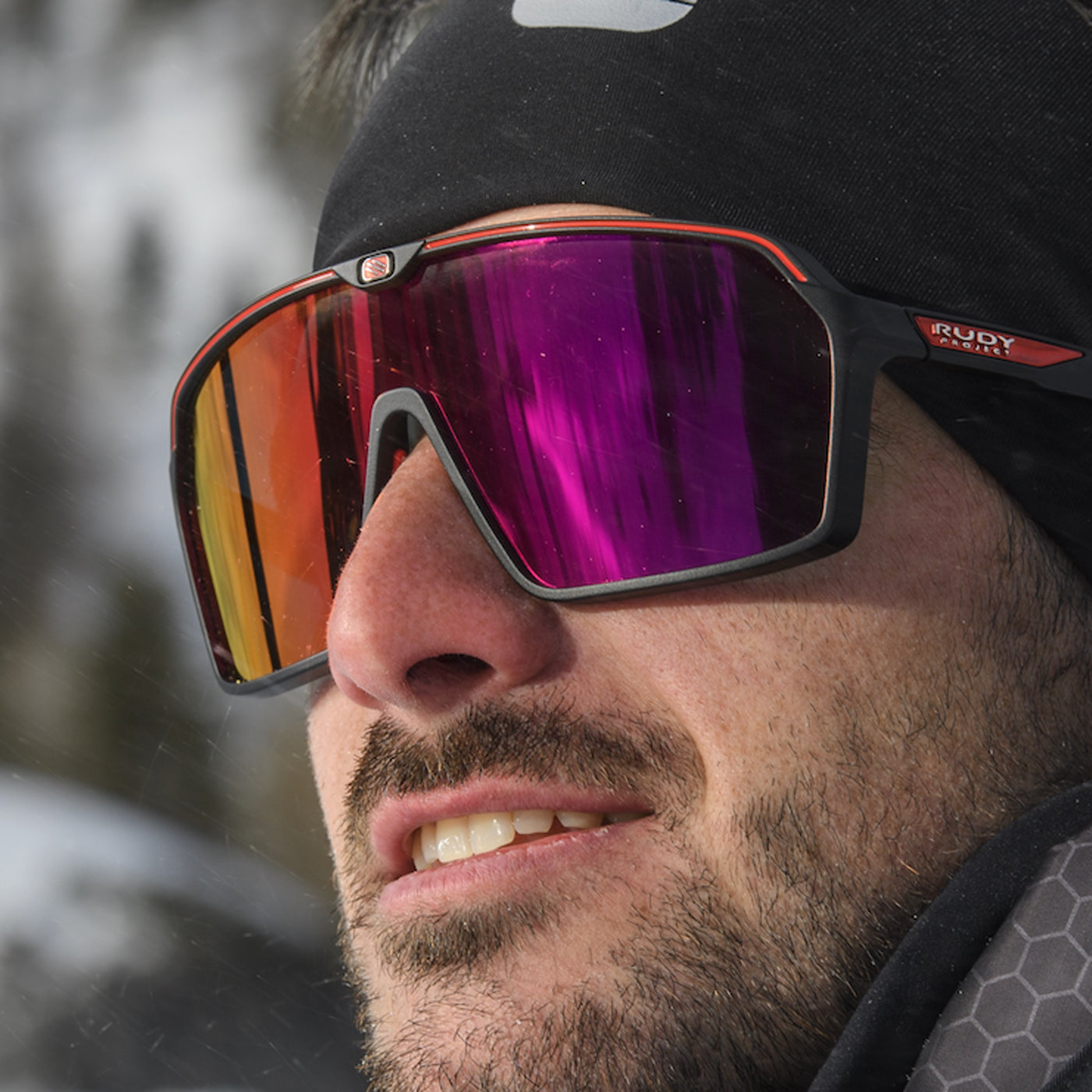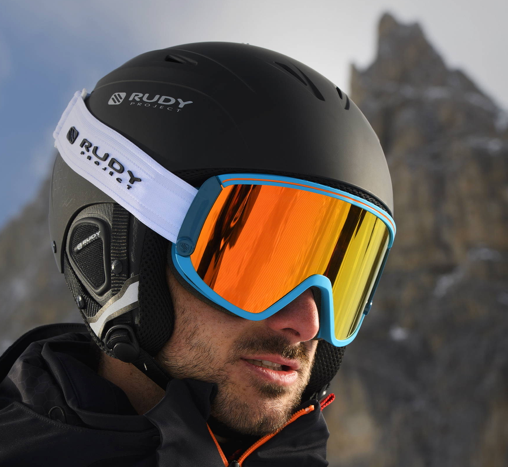 GOGGLES
Snow sliding in alpine environments presents unique and extreme demands on eyewear. Goggles provide the most protection from wind and snow, as well as offering the opportunity to swap lenses if deemed necessary and provide corrective vision solutions for those who normally wear prescription lenses.