Cutline
Ideal for road cycling, mountain biking, gravel riding, and running, the Cutline combines wide, wraparound shield lenses with renowned Rudy Project state-of-the-art eyewear technologies. With the push of a button, lens swaps have never been faster or easier. Adjustable temple tips and nose pads ensure a great fit, no matter your face's shape. Power Flow ventilation on the bumpers, lens and temples, keep the air flowing and the fog away. Customize the Cutline for how you ride with all 4 bumpers installed for more protection, just 2 on the top, or go bumper free for the lightest setup and maximum field of vision. Its modular features, RX adaptability, and edgy styling make the Cutline the eyewear choice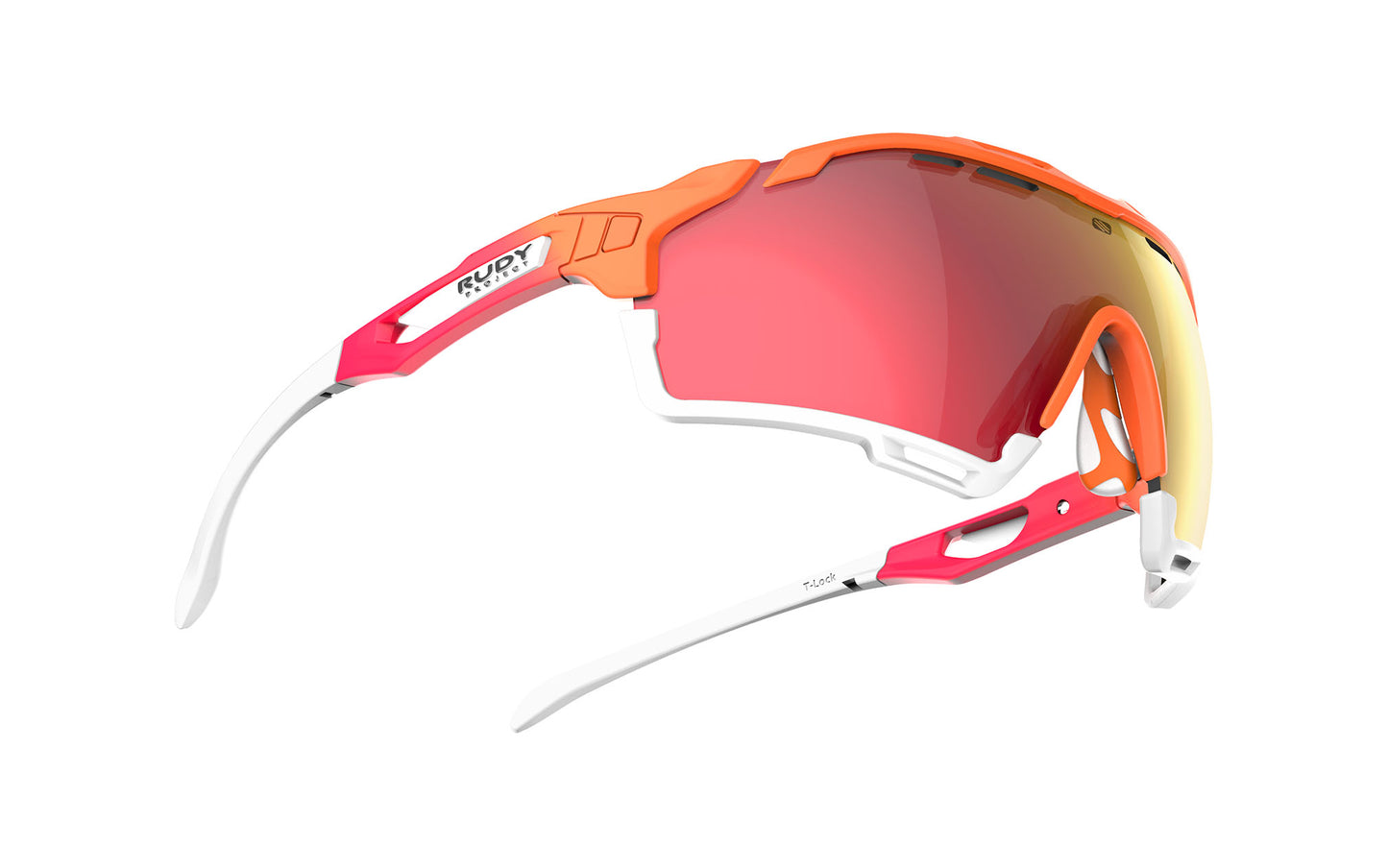 REMOVEABLE BUMPERS
The Cutline haas removable bumpers toenhance riders security by preventing contact or hurts between lens and face. It features 4 different bumpers settings which can easily be pulled away from the lens to meet the riders needs: the fully loaded 4 bumpers option, the 2 lower and upper ones or the possibility to wear the sunglasses without bumpers. Cutline bumpers, enhancers, nosepads and temple tips are easily interchangeable offering multiple options to customize your eyewear.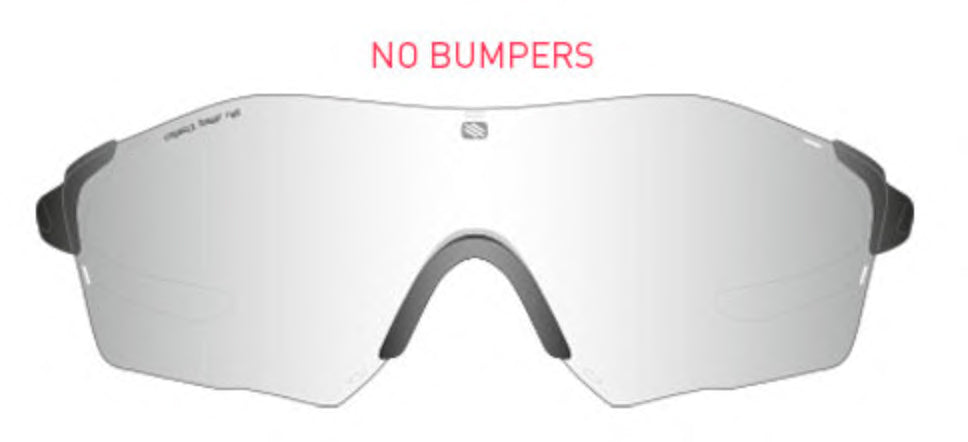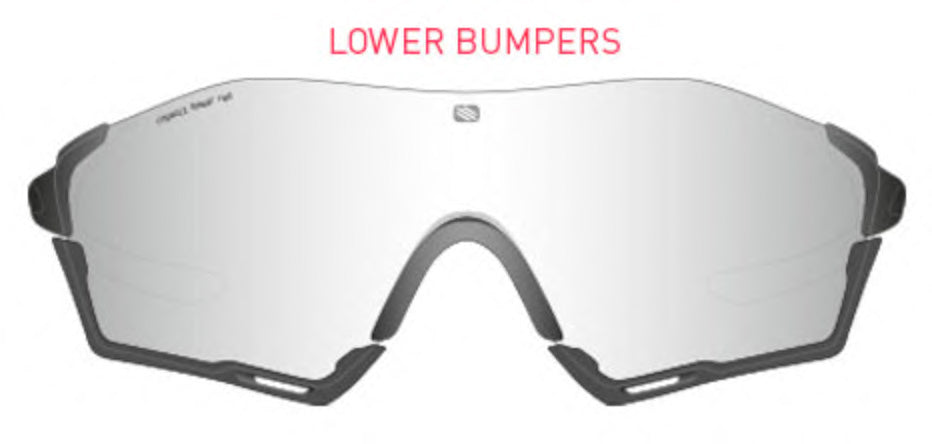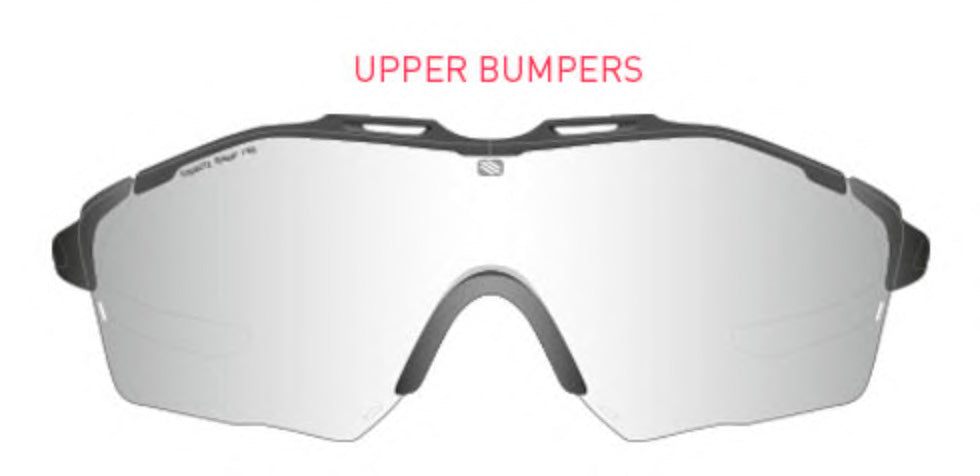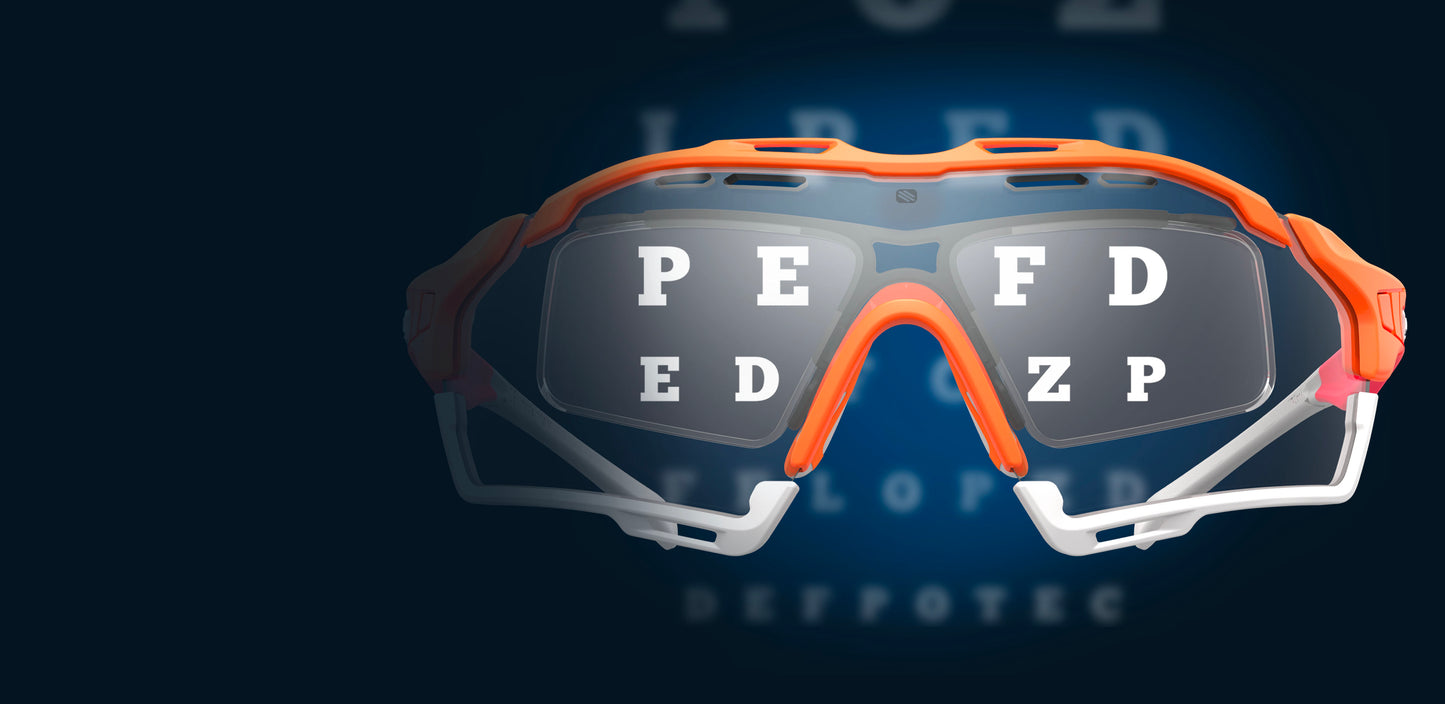 CUTLINE WITH RX CLIP
Always thinking about how we can help our athletes with sports prescription. The Cutline offers the RX clips that sits behind the lenses. It takes single and progressive vision and up to -5.50 power.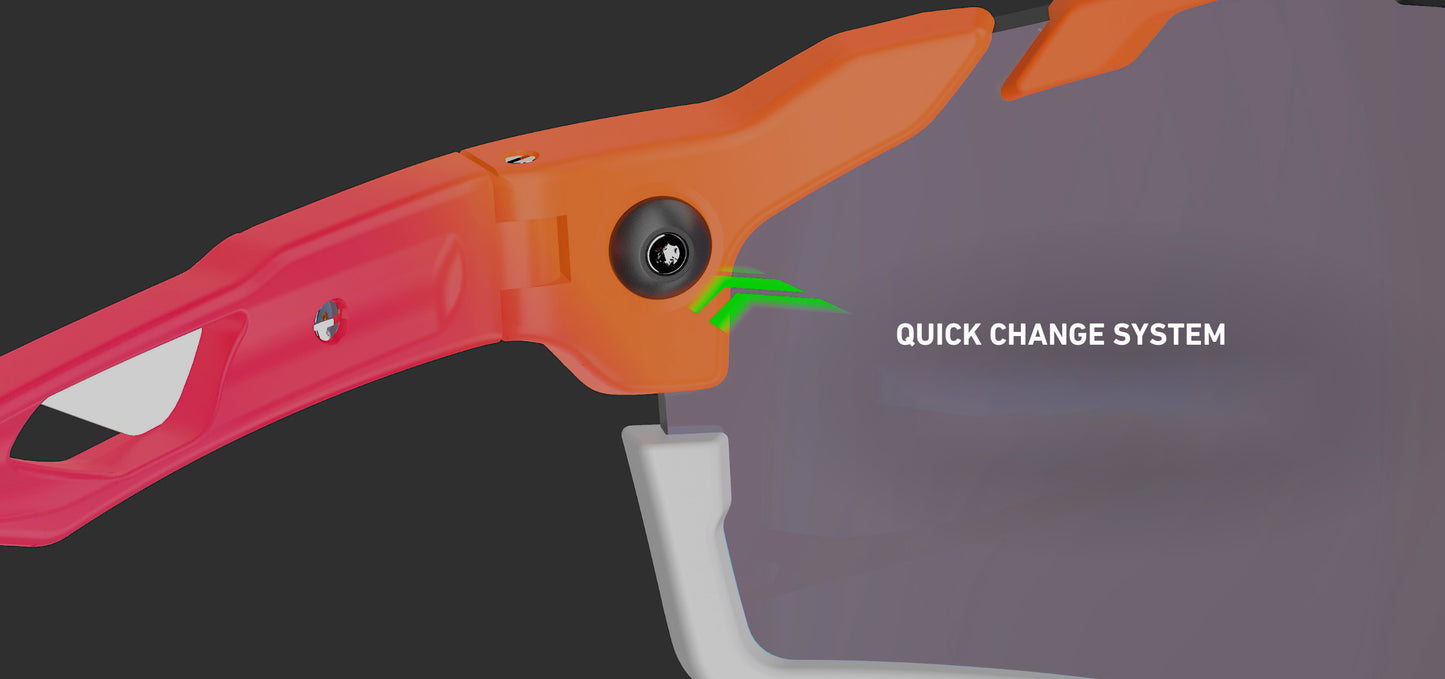 CUTLINE QUICK CHANGE LENSES
Changing your lenses in the Cutline sunglass lens has never been easier. Featuring an easy lens system ever, Cutline lets you change the lenses without problems. Simple pressure on the two side buttons release the temple from the lens. It's that easy.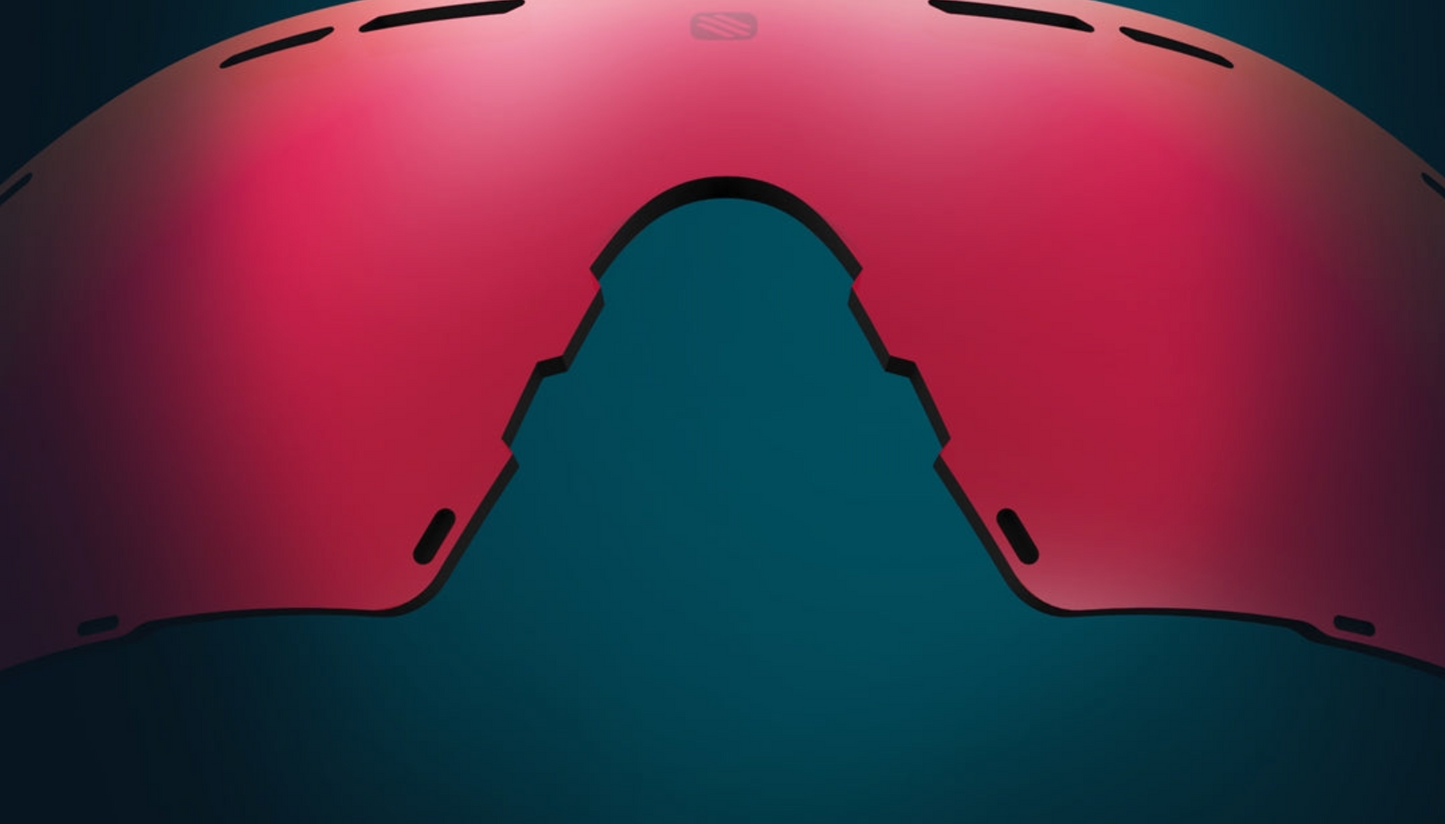 WIND SHIELD LENS
The Cutline high wrap lens design is designed to ensure better eye protection all while helping expanding your field of vision. The wrap lens shape helps maximum visibility in riding position and protects your eyes from wind, dust and atmospheric elements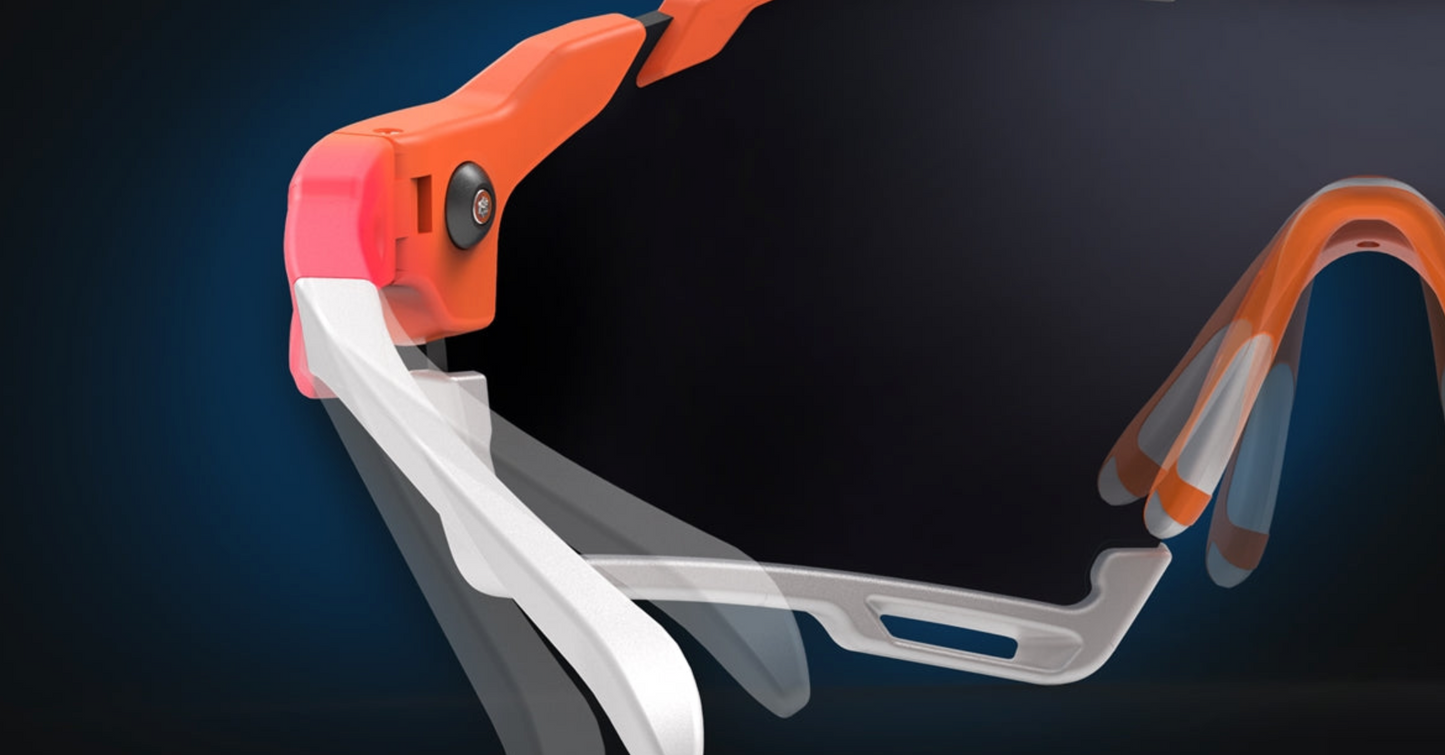 ADJUSTABLE NOSEPAD AND TEMPLE TIPS
The soft adjustable nosepad offers an exceptional fit for any shape of face. This system also allows to adjust the glasses' height and their distance from the face to prevent misting. Adjustable temple tips ensure fully-customised fit and a perfect grip. Simply apply a gentle pressure to adjust these terminals in any direction
HOW TO ADJUST THE CUTLINE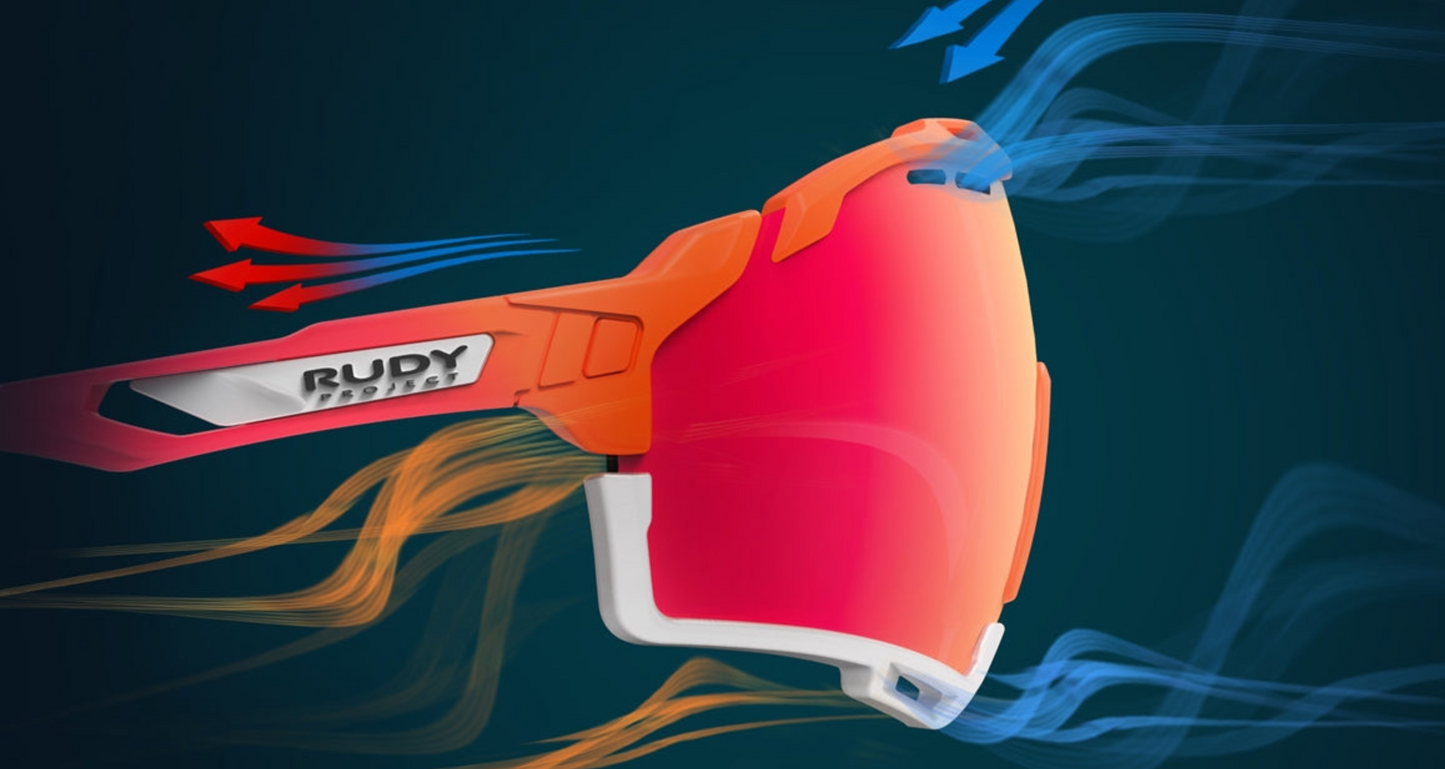 ENHANCED VENTILATION
To accelerate heat evaporation, Cutline features the Rudy Project proprietary Power Flow System. The combined action of the 4 vents on the lens with the ones placed on temples and bumpers enhances air circulation to avoid the risk of fogging during the activity.