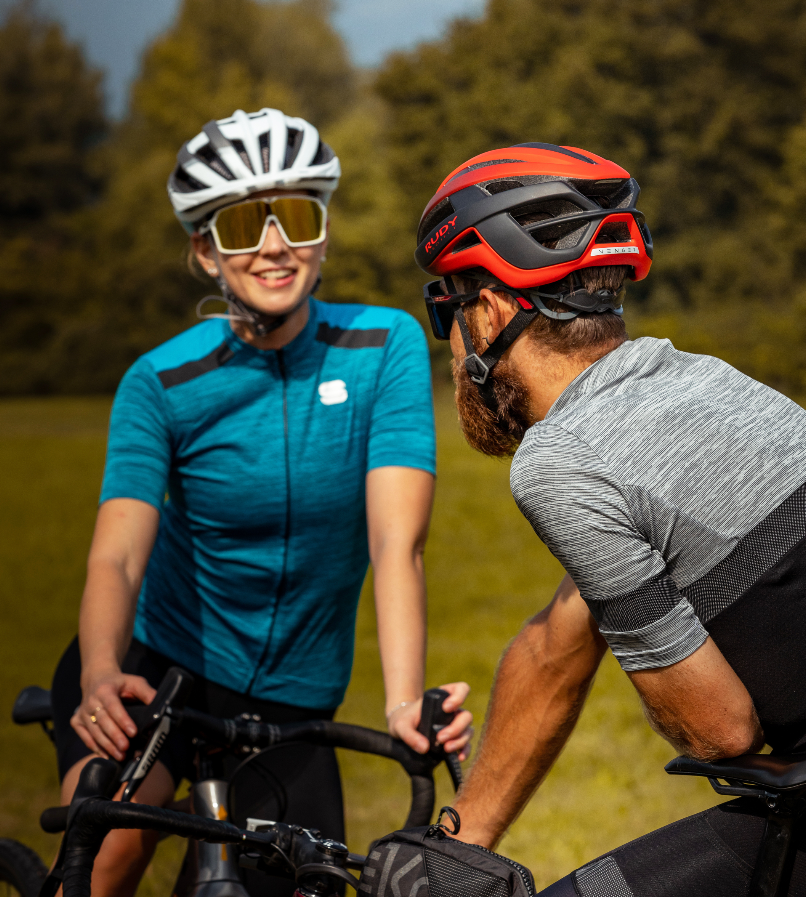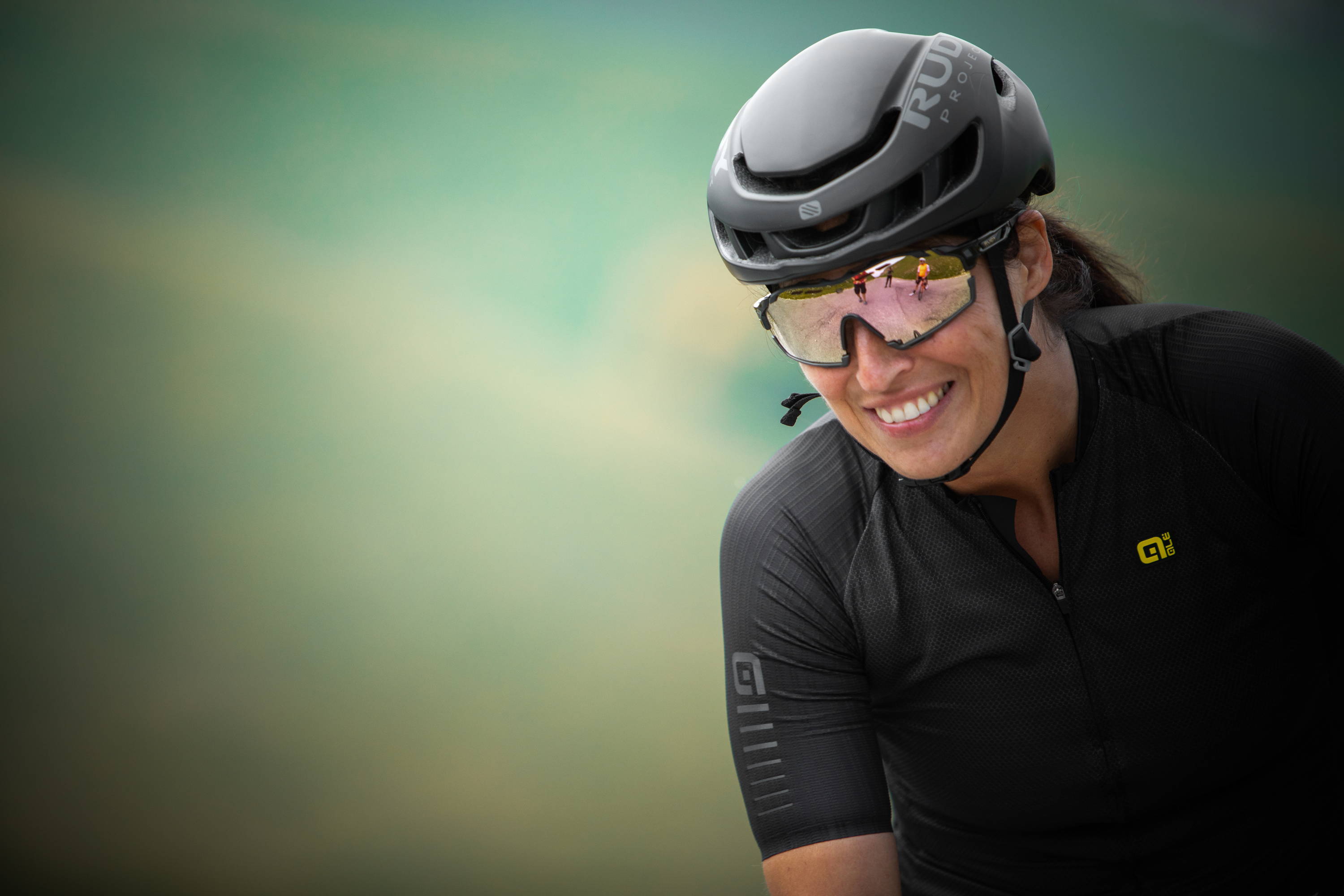 ---
There's no question that cycling is a great way to get in shape, save money on gas, and reduce your carbon footprint. But if you're like most cyclists, you know there are some drawbacks to the sport too. For one thing, it can be tough on your eyes. The wind and the sun can take their toll, and if you don't have the right gear, it can be downright dangerous.
That's why we've put together this list of the best cycling sunglasses for every kind of ride. Whether you're looking for something to keep the sun out of your eyes on a long road ride or you need something a little more rugged for mountain biking, we've got you covered. And because we know that everyone's needs are different, we've included options for every budget too.
Why You Need Cycling Sunglasses
If you're still not convinced that you need a good pair of cycling sunglasses, consider this: according to the American Academy of Ophthalmology, up to 80 percent of the sun's ultraviolet rays can penetrate your eyes on a bright day. And those UV rays are no joke. They've been linked to numerous eye problems, including cataracts and macular degeneration.
In addition to protecting your eyes from UV rays, cycling sunglasses are also great at blocking wind and debris. That's why they're a must-have for any kind of ride – road biking, mountain biking, commuting– you name it!
How Do I Choose the Right Sunglasses for My Ride?
As you can imagine, there are a lot of different sunglasses on the market today. How do you choose the right pair to suit your needs? Here are some factors to consider:
1. Lens type
When it comes to cycling sunglasses, your lens type can make a big difference. For example, if you're going for long rides on the road, polarized lenses are usually a good choice. These lenses reduce glare from flat surfaces like pavement and water, ensuring that you have better visibility at all times.
2. Lens color
The color of your lenses can also affect your visibility, particularly if you're riding in low light conditions. Darker lens colors like gray or green will help to increase contrast and reduce eye fatigue on overcast days.
3. Lens size and shape
Make sure that your sunglasses have a large enough lens to protect your eyes from debris like bugs and rocks. And if you wear prescription glasses, look for sunglasses that have a wrap-around lens design to ensure that your eyes are completely covered.
4. Fit
Finally, it's important to choose a pair of sunglasses that fit well. They should stay in place, even when you're sweating, and they shouldn't be too tight or too loose. And if possible, opt for a pair with rubberized nose pads and temple tips that help to ensure a secure fit at all times.
What Technological Advances Have Been Made in Sunglasses?
While the basic design of cycling sunglasses hasn't changed much over the years, there have been a number of technological advances that have made them even better.
Today's lenses, for example, are usually made from polycarbonate to provide superior protection against impact and UV rays. And some manufacturers are even beginning to use polarized filters, along with photochromic technology that automatically adjusts the tint of your lenses based on current lighting conditions.
When it comes to choosing a pair of cycling sunglasses, there's no one-size-fits-all solution. But by considering the factors listed above and doing your research ahead of time, you can be sure to find the perfect pair for your needs.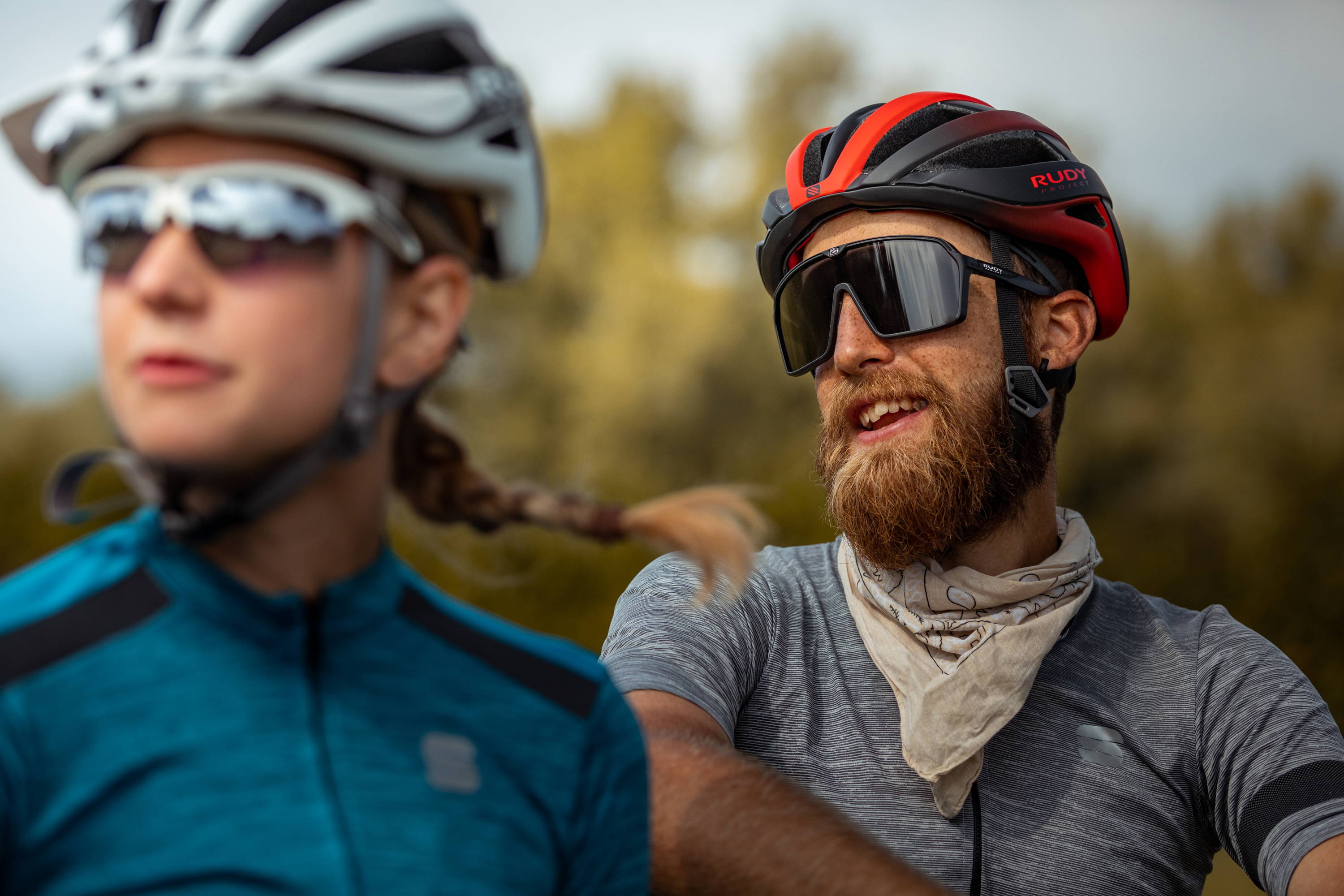 The Rudy Project Rydon Photochromic Lens is a great pair of sunglasses for anyone who is looking for a pair of shades that will adjust to the light. The lenses are photochromic, meaning that when activated by light and UV light they will change color from clear to a dark grey tint. They are also lightweight, weighing in at only 22 grams.
The lenses are also prescription-ready and come with an interchangeable lens system, making them a great choice for those who need the best prescription sunglasses for cycling but also want the option to swap out the lenses. The E-Lock nosepiece is a great feature that keeps the sunglasses in place, even when you are sweating.
Overall, the Rudy Project Rydon Photochromic Lens is a great choice for anyone looking for a pair of prescription cycling sunglasses that offer both style and function.
The Rudy Project Rydon sunglasses are designed with your active lifestyle in mind. The key features of the men's cycling sunglasses include anti-slip nosepiece locking system, adjustable nose piece and temple, and prescription readiness. The HDR filter is designed to boost your color experience by tuning the wavelength of the light passing through the lens.
This maximizes the chromatic range, while also providing superior perception, sharper image definition, and unparalleled contrast. Whether you are cycling, running, or hiking, the Rudy Project Rydon photochromic sunglasses cycling will help you see your best while you're on the go.
The Rudy Project Rydon Cycling is one of the lightest and most flexible cycling sunglasses on the market. The nose piece and temple are adjustable, and the anti-slip nosepiece locking system keeps the sunglasses in place even during intense activity.
The Rydon is also prescription ready, making it a great choice for athletes who need corrective lenses. With a 16-year track record of success, the Rydon is sure to be a popular choice for many years to come.
Final Thoughts
When looking for the best sunglasses for cycling, there are many factors to consider. These may include things like lens quality, fit and comfort, customizable features, and more. Some of the top options on the market today include the Rudy Project Rydon Photochromic Lens, the Rudy Project Rydon Polarized Laser Grey Lens, and the Rudy Project Rydon cycling Multi Laser Orange Lens.
Whether you are looking for sunglasses that offer superior protection, adjustable fit, or prescription readiness, there is sure to be a pair of cycling sunglasses out there that is perfect for your needs. So why wait? Start shopping today and find the best cycling sunglasses for your next ride!