For any avid golfer, having the right pair of sunglasses is more than a style statement; it's a necessity. Introducing the Rudy Project golf sunglasses, where precision, technology, and style amalgamate to elevate your golfing experience
Unveiling the ImpactX 2 Laser Purple HDR
Rudy Project golf sunglasses aren't just another pair of polarized eyewear. These game-changers house the revolutionary ImpactX 2 Laser Purple lenses, seamlessly blending cutting-edge light management with ultra-defined contrast and enhanced depth perception. The outcome? A remarkable ability to gauge distance and adapt to varying course conditions with astonishing precision.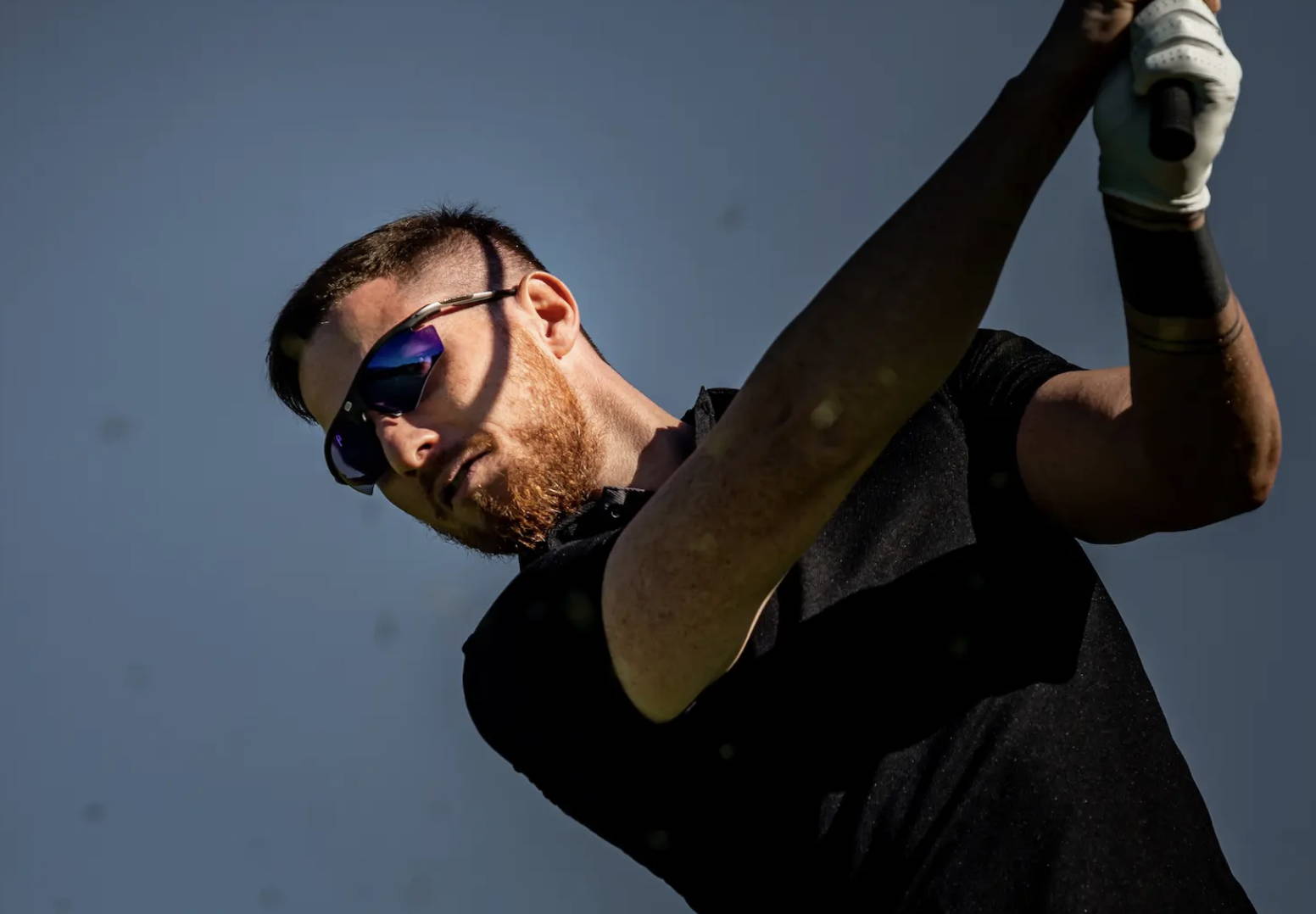 🌈 Experience Colors Like Never Before 🌈
Tuned perfectly to augment the golfer's visual experience, the ImpactX 2 Laser Purple lenses are especially dexterous at enhancing color perceptions vital for golf. Whether it's the white ball against the luscious green grass or a vibrant blue sky, or even amidst sand and near a red flag, the HDR filter expertly modulates light intensity without diminishing the natural hues.
FAQs about Golf Sunglasses Answered 
What are the best sunglasses to see a golf ball? The Rudy Project sunglasses, featuring HDR technology and optimized lens shapes, are stellar in providing a distraction-free field of vision, maximizing contrast on the course and aiding immensely in spotting the golf ball under various conditions.

What kind of sunglasses do golfers wear? Golfers typically wear sunglasses that boast features like polarized or specially tinted lenses to enhance contrast, a comfortable fit, and durability under varying weather conditions—think of qualities found in top-rated golf sunglasses like those from Rudy Project.

What color lenses are best for golf sunglasses? Rudy Project's ImpactX 2 Laser Purple lenses are fine-tuned to enhance the perception of colors crucial for golf, providing enhanced precision on the green and aiding better in gauging distance and course conditions.

Do golf sunglasses make a difference? Absolutely! The best golf shades, like Rudy Project's, ensure a distraction-free field of vision, manage light adeptly, and enhance depth perception, which collectively can elevate your performance by allowing you to better focus on your driving, chipping, and putting.

Are polarized sunglasses OK for golf? Polarized golf sunglasses, like the ones Rudy Project offers, can significantly reduce glare from surfaces, enhancing visibility and reducing eye strain, which can be particularly beneficial on sunny days and around reflective surfaces like water hazards.

Are blue-tinted sunglasses good for golf? While blue-tinted sunglasses might aid in reducing glare, the Rudy Project's ImpactX 2 Laser Purple lenses take it a notch higher by not just reducing the intensity of light but also enhancing the color perception vital for golf, ensuring that you experience colors vividly and authentically.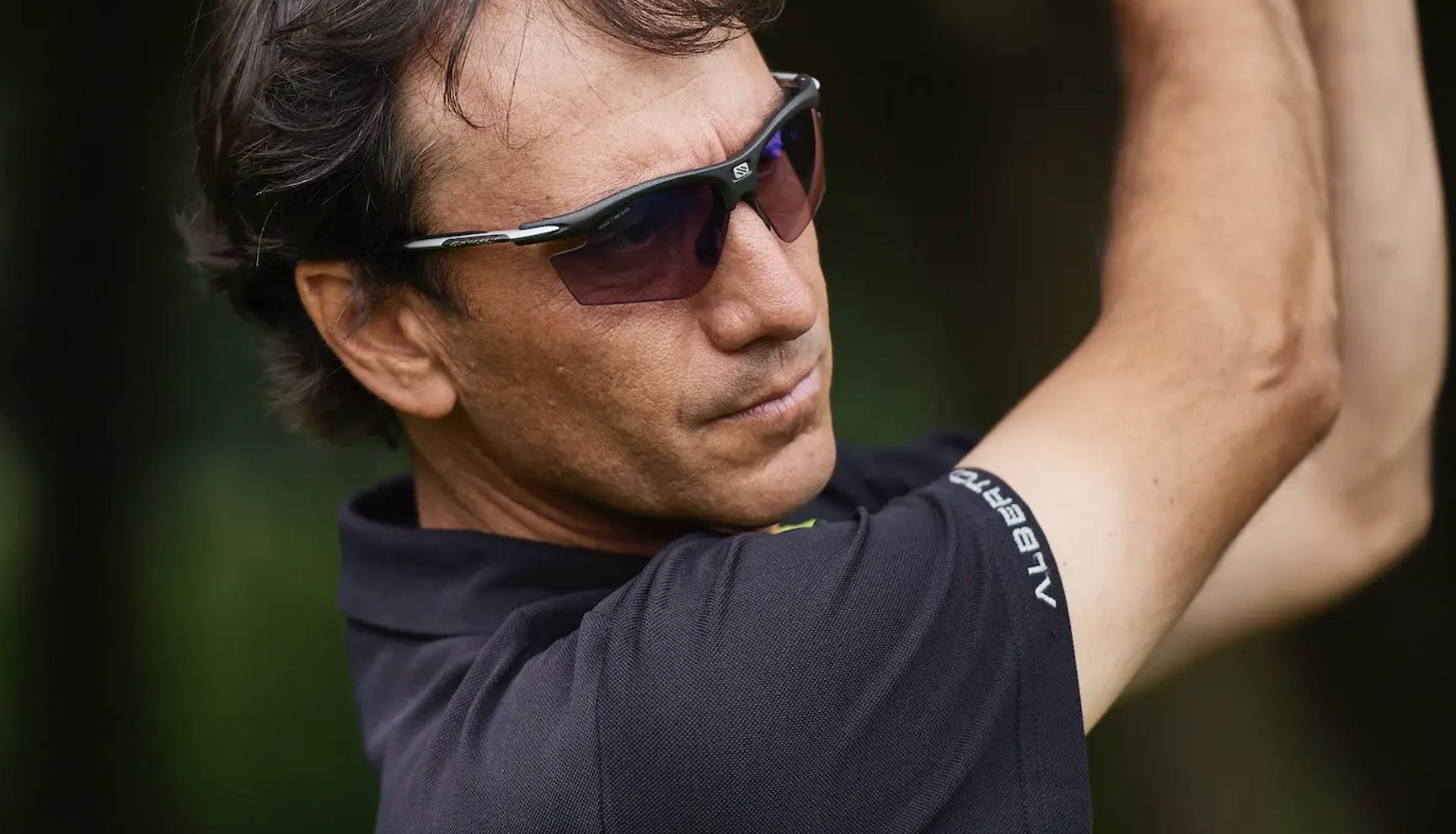 A Frame for Every Face
From mens and ladies golf sunglasses to the best prescription glasses for golf, Rudy Project curates an extensive collection to ensure that every golfer finds their perfect fit and style. Our golf-specific lens geometry is meticulously crafted to deepen the lower field of vision and ramp up precision while striking the ball.
🚀 Raise Your Game 🚀
Whether you're searching for the best golf sunglasses or prescription solutions tailored for the green, Rudy Project guarantees a merger of style, technology, and unparalleled quality. So, see better, play better, and lower your handicap with sunglasses that are a testament to innovative engineering and a profound understanding of the golfer's vision needs.
⛳ Embark on a Clearer Journey on the Golf Course ⛳
A good pair of golf sunglasses can be the unsung hero behind those perfect strokes and under-par games. With the Rudy Project—your vision on the golf course will be nothing less than spectacular. Join the ranks of those who choose not just the good but the best eyeglasses for golf, and see your game through a new lens