Rydon
Rydon Sports Sunglasses are available in Photochromic lenses or Polarized anti-glare lenses which also help with eye strain. They all have total UV400 protection against UV light, lightweight frames with adjustable nose and temple end tips plus interchangeable lenses. The Rydon fit is for medium to large size faces and with this soft silicon nose pads and adjustable temple arms you can create the perfect fit that stays put on your face during sports. Anti-fog by way of being able to adjust the nose pads to allow air to flow. Rydon is very prescription friendly with many RX prescription options. Our Rydon Sunglass can be used for just about all types of sports that require eye protection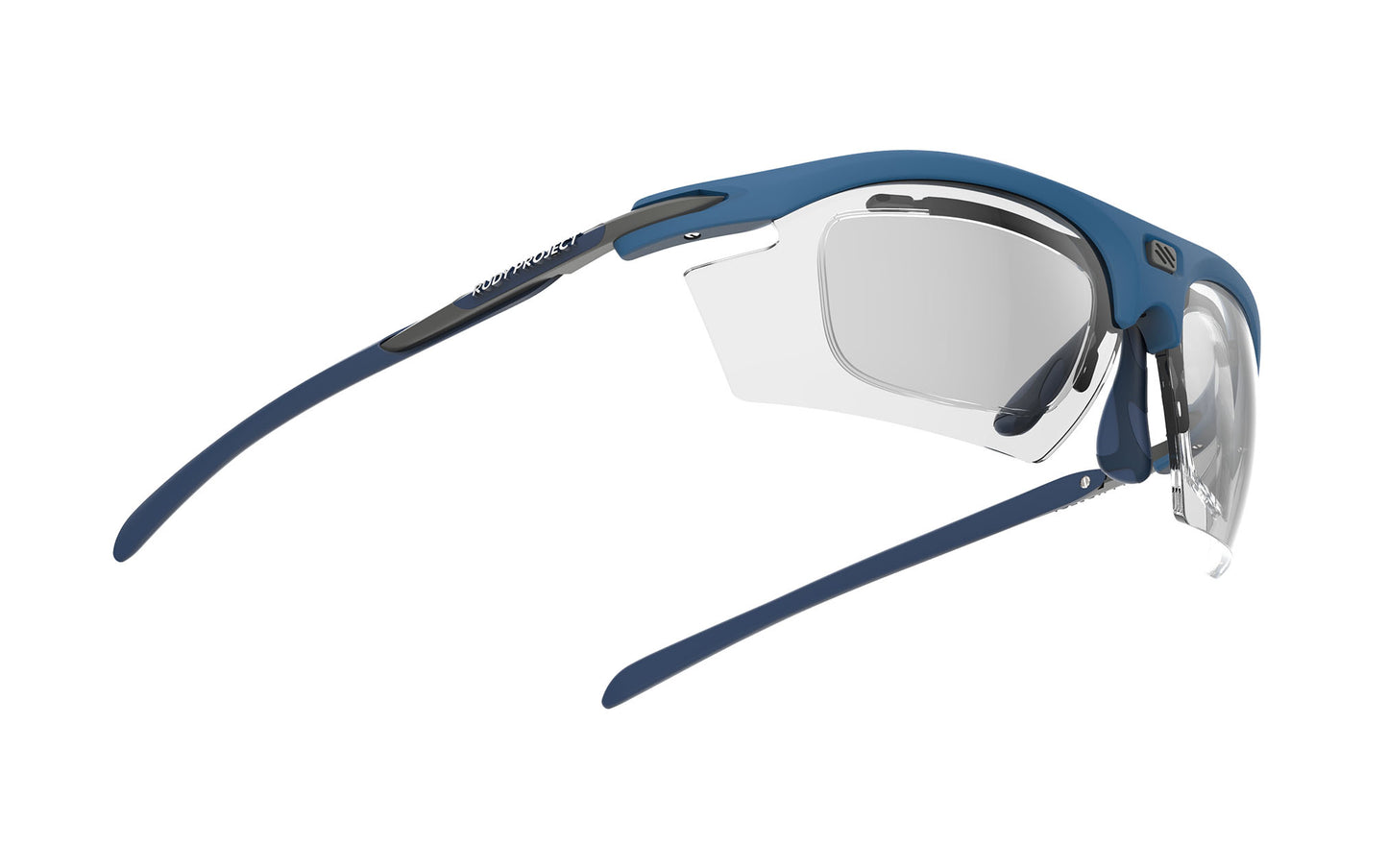 RYDON IS PRESCRIPTION READY
A great feature of the Rydon is its ability to transform to prescription. Rydon with the RX clip can take single or progressive vision and up to -5.50 power.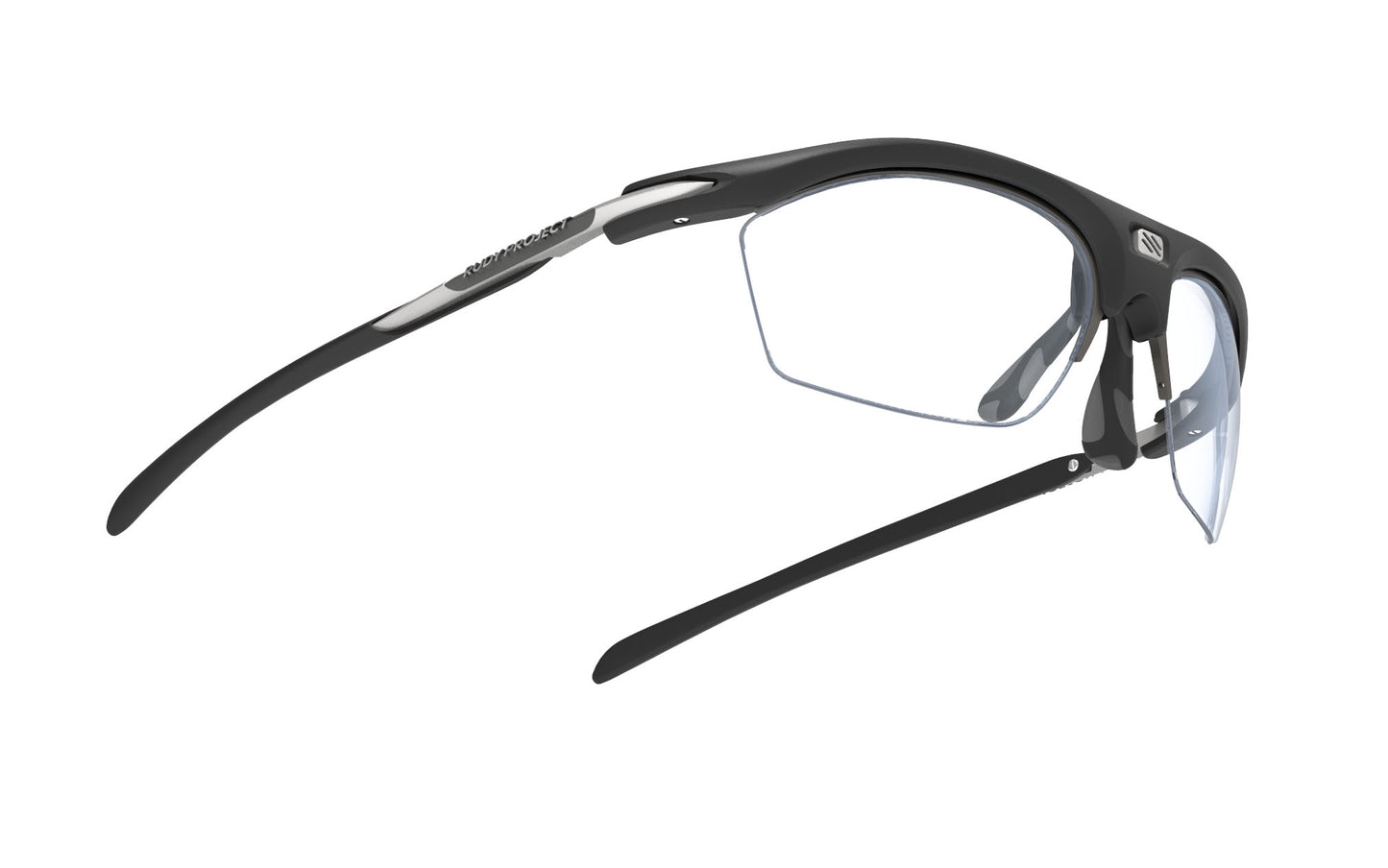 RYDON WITH RX DIRECT PRESCRIPTION
Another Rydon prescription option is the RX direct clip lenses. These replace the normal sunglass lens and your optometrist will convert them into your prescription and the lens tint of your choice. Takes single or progressive vision and up to -5.00 power.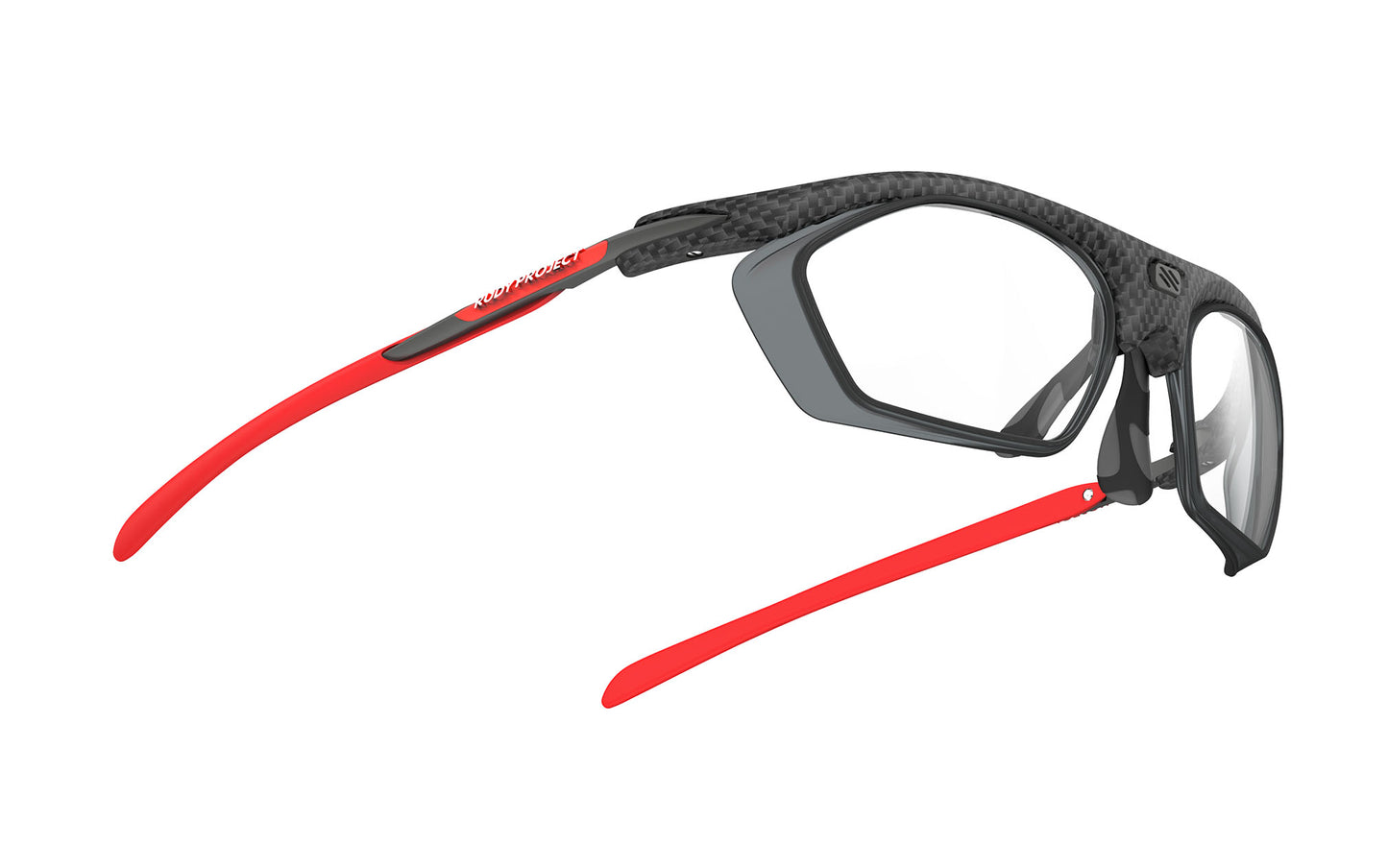 RYDON WITH OPTICAL DOCK
Further shopping the power of the Rydon and Prescription we introduce the Rydon with the optical dock. The smart lens dock can take up to -11 power which is incredibly strong for a high curve sports frame. The process is like the direct RX clip, purchase and take to your optometrist and they will insert your script and lens tint of your choice. IT takes single or progressive vision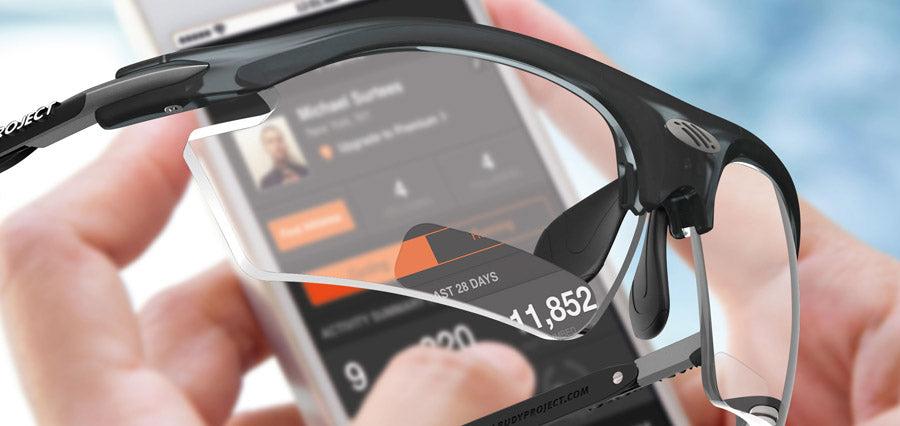 RYDON SPORTS READERS
Struggling to see your training devices? Rydon sports Readers are a simply solution that place an added power in the bottom of the lenses. available in Transition, Polarized and other tints with bi-focal readers. Cost effective and they work a treat. Powers of +1.0, +2.00 and +2.50 available.
RYDON TUTORIAL
Discover what makes the Rydon such a legend sports sunglass.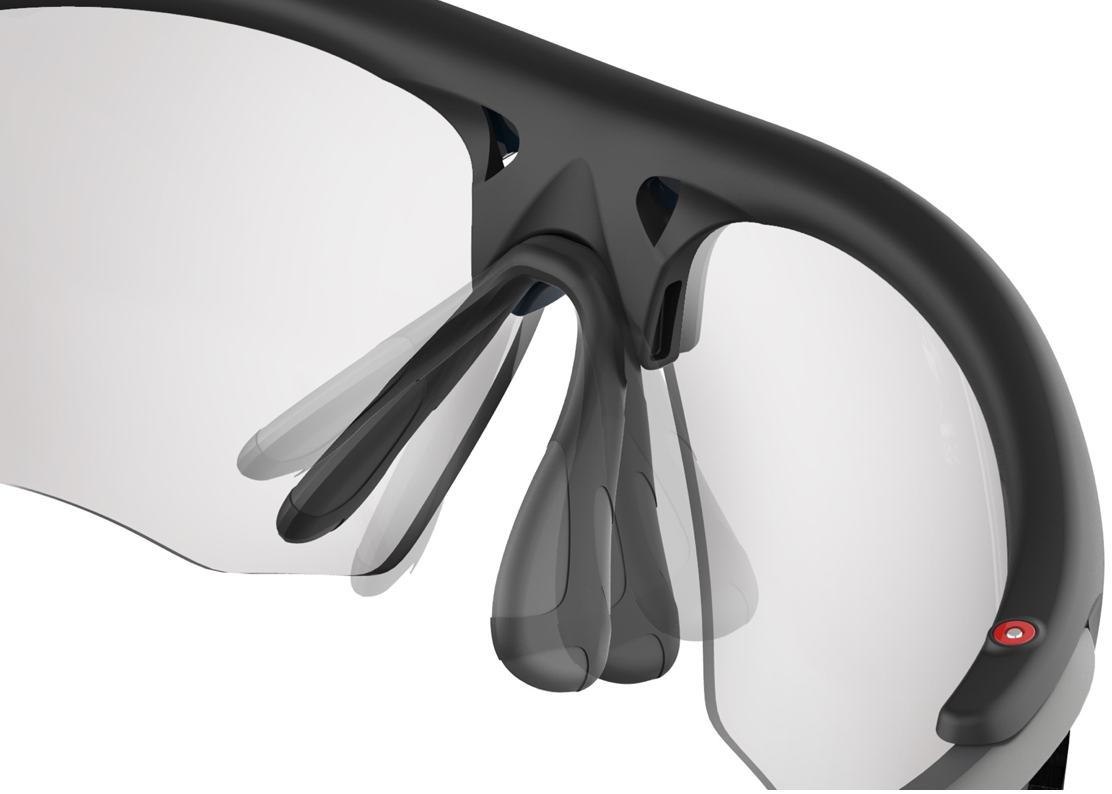 ADJUSTABLE NOSE PADS
One to the coolest features of the Rydon is the adjustable nose pads. The athlete can easily adjust these with their fingers. This can help with preventing fog free lenses by allowing the sunglass to simply sit further away from your face allows more airflow and thus prevents fogging. Asian faces with smaller nose bridges can also benefit from the adjustable nose pads.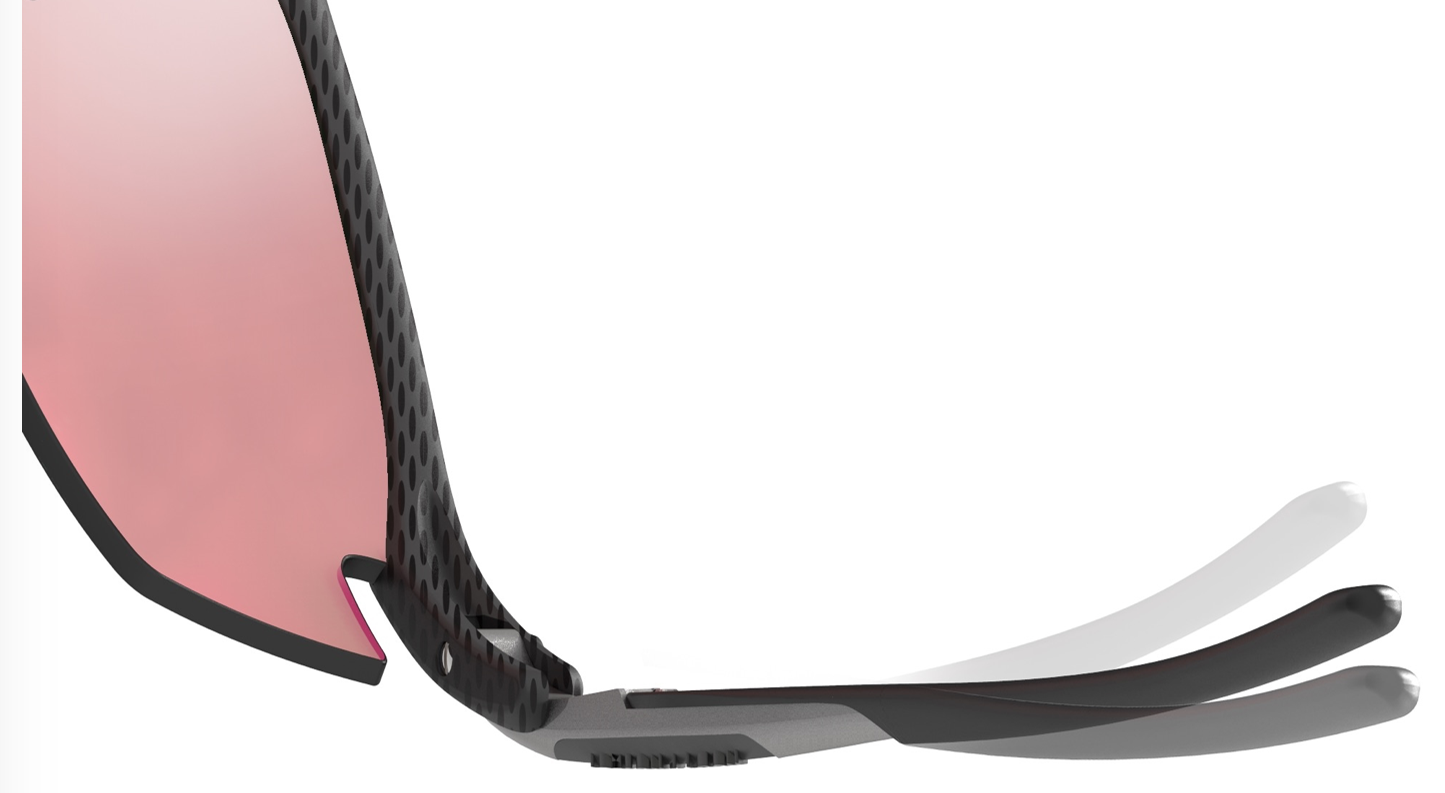 ADJUSTABLE TEMPLE ENDS
The Rydon also has adjustable temple end tips. These can be adjusted to actually wrap around your ear if you want. They also prevent the ends of the temples hitting the back of the cycling helmet. Create your perfect custom fit.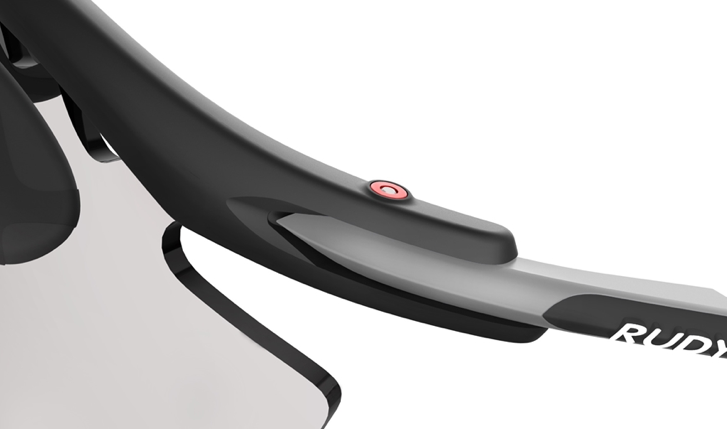 SAFETY HINGES
Rudy Project leads the way in research and development with advanced sunglasses for complete fall protections. We are committed in superior safety through integrated hinges and soft, thermoplastic elastomers which prevent injuries in the event of falls, impact and collisions.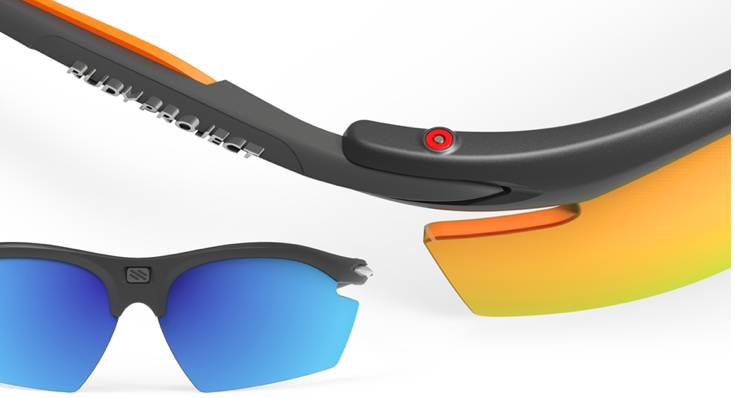 NEW RESTYLED RYDON
After being introduced to the world more than 20 years ago, the iconic Rydon has been restyled with improved temple end socks, a new nose bridge and slight design changes to the logo and temple screws and nuts to bring this fresh new look to our best selling sunglass
HOW TO CHANGE LENSES
Learn how to change lenses on the Rydon model. Easily swap out lenses to another lens tint.