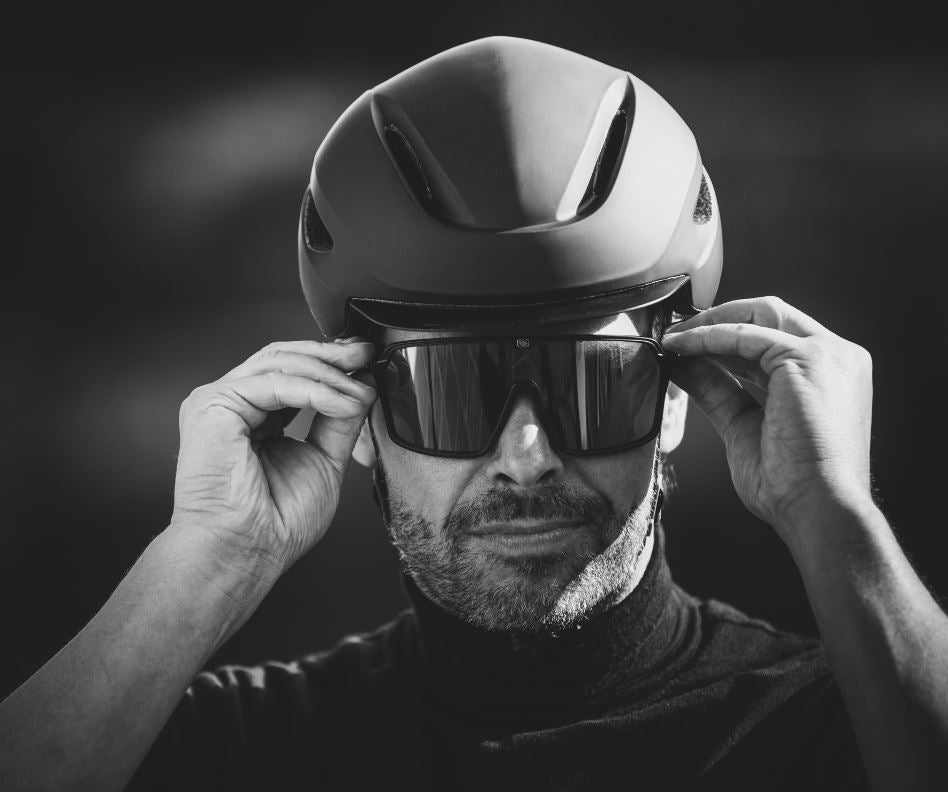 Big glasses are all the rage. The new Spinshield by Rudy Project covers a lot of your face, offering super comfort, protection and incredible vision, which betrays their big, almost squarish appearance. 
The Rudy Spinshields are super lightweight not just for their size, but for any sport sunglasses. "When I stopped thinking about them being on my face, I barely noticed the them. They're comfortable and they stayed in place when I put them on" 
The grippers on the tips are a firm material compared with the soft contact points found on other Rudy Project sunglasses, and the ones on the Spinshield do not appear to be replaceable. However, the comfortable design of the temple and contact point bore out over hours and miles of riding.
One cool benefit offered by the Spinshield's massive amount of lens vision and is the nearly unobstructed vision. The temple and frame are minimal, and there's enough of a gap between the end of the frame and my face to allow excellent viewability to either side. Check off another safety feature, one that allows me to see anything approaching from my side. And when looking up the road, the Spinshield seemed to enhance my pilot-like distance vision.