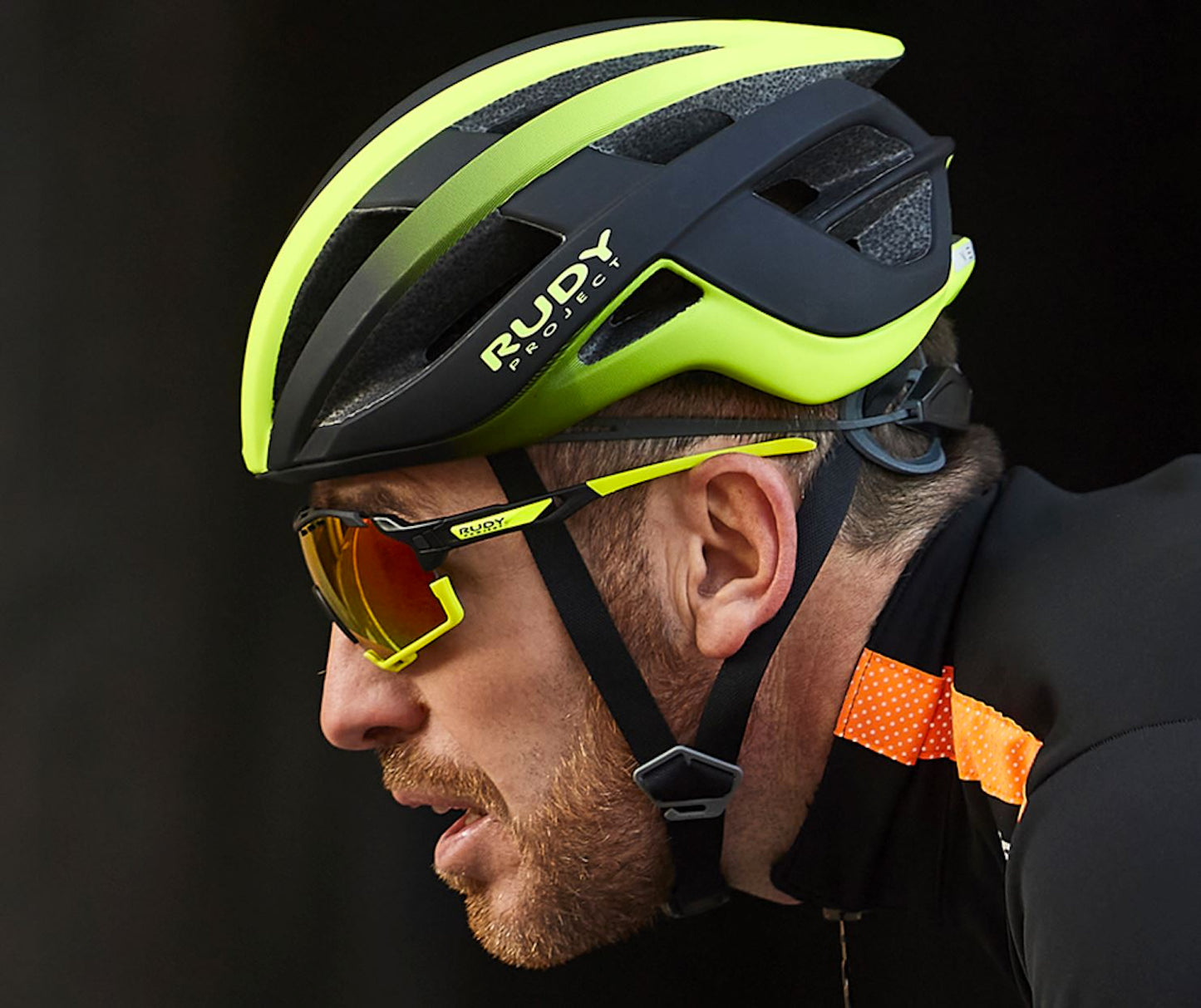 Rudy Project new Cutline sunglasses for cycling, running and other outdoor sports activities. With many color options plus Prescription compatibility, it aims to suit a wide range of needs. The super wide wraparound lenses also feature customizable bumpers, which allow for varying levels of visibility and face protection plus different individual looks.
There are lots of different ways to adjustment these sunglasses. With the lenses, the Cutline makes it easy with two small buttons to release the lens… which then can be replaced and replaced with different lens tints including photochromic lenses...
Cutline also features their proprietary Power Flow System for enhanced ventilation, using four main vents.