THE WORLDS BEST SPORTS PRESCRIPTION RX SUNGLASSES
RUDY PROJECT RYDON – DIRECT IN-FRAME SPORTS PRESCRIPTION SOLUTION
Rudy Project's Rydon and Rydon Slim with our ImpactRX lenses is not just another Sports Prescription lens technology but a true personalized vision programme designed for any types of sports. Suitable for a wide range of prescriptions and ideal for most types of sports including Cycling, Triathlons, Running, Golf, Tennis, Water Sports and other outdoor activities, the ImpactRX system is a highly engineered lens vision solution customized to your exact prescription and developed using extremely sophisticated edging equipment and cutting-edge lens materials.
Building on ImpactX® technology and after years of laboratory research and field tests with professional athletes, Rudy Project ImpactRX lenses offer a new array of technical lenses perfected with unparalleled cutting- edge photochromic particles and providing unique climatic management technology: getting dark from low to high light transmission within few seconds and tailored to reach a custom colour from an initial clear state, ImpactRX lenses will enhance contrast , even in darker conditions, they will improve visual acuity and depth perception while providing unparalleled eye protection.
ImpactRX prescription lenses and frames are all manufactured in Italy. We offer a Rydon frame & prescription lens and also just Rydon Lenses only – therefore if you have a older pair of Rydon sunglasses and want to update your scripted lens or a new scripted lenses its easy to install the lenses with our snap in lens swap out system.
---
NOTE - DUE TO THE HIGH CURVE OF THE FRAME AND IMPACTRX LENSES
WE ARE POWERED LIMITED OF APPROX -3/+3 COMBINED POWER

---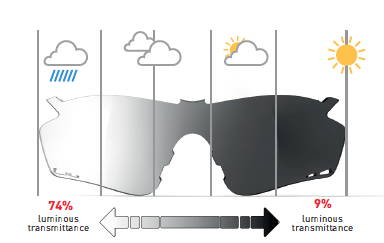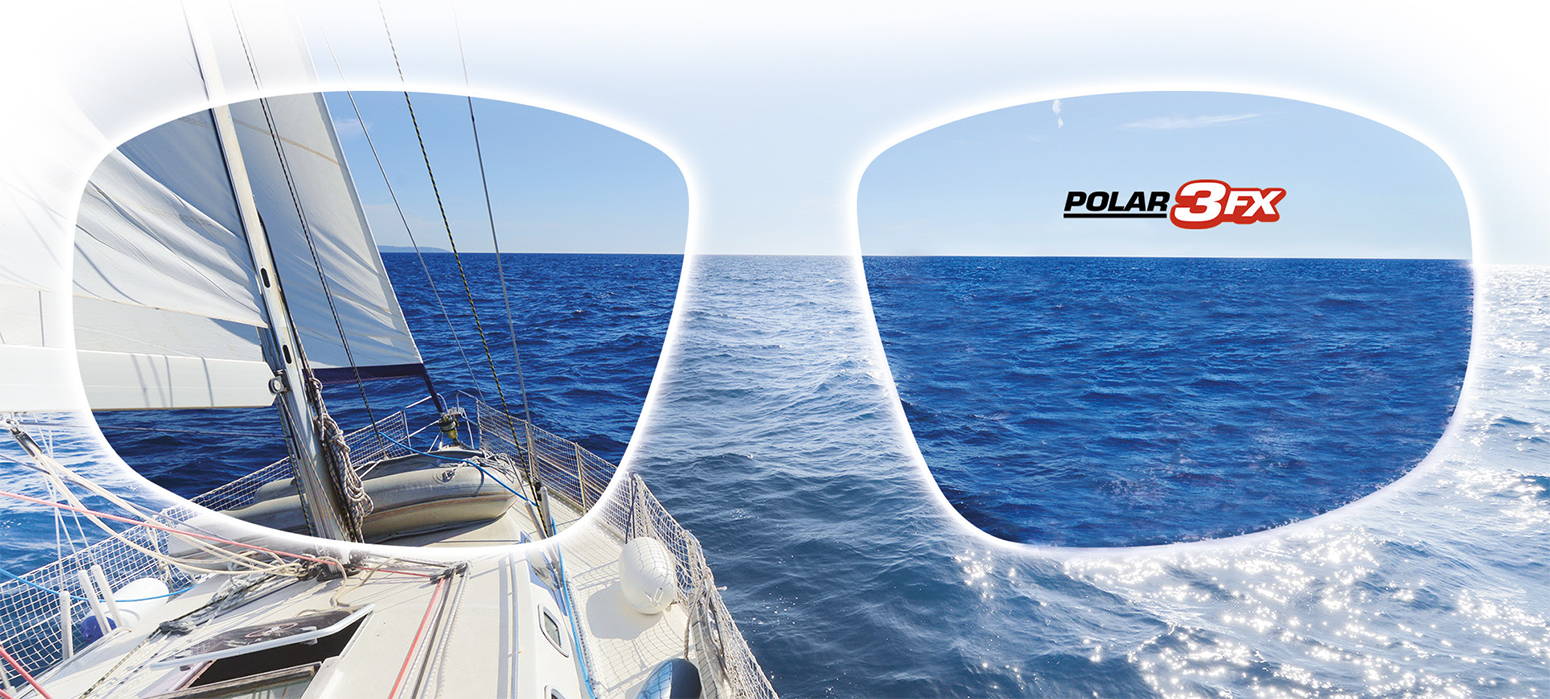 ---
Rudy Project high wrap sports vision prescription lenses open's up your tunnel vision by approx 25% compared to tradition sports sunglasses. The technology we now use get's your script and actually recalculates your script into the lens to take into account of the high base 8 lens curve. Essentially it means that we take away the risk of lens distortion which was always a massive problem in past lens manufacturing  
Now when you look at the lens for example in a minus configeration you'll see the thickness of the lens change from the section close to your nose which will be the thinnest to a thicker lens out near your temples. Every section of the lens is now recalculated !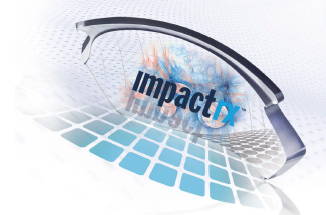 ---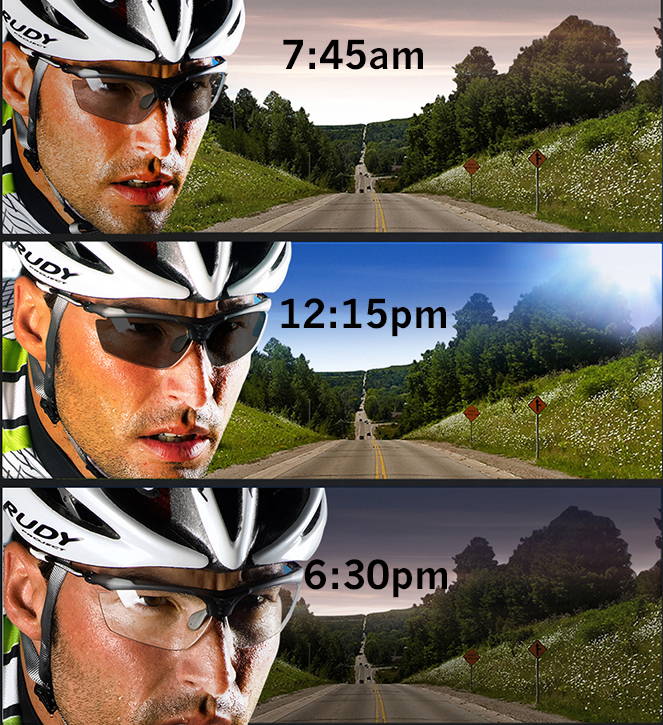 IMPACTX PHOTOCHROMIC LENSES
WHAT IS IT AND HOW DOES IT WORK?

ImpactRX Photochromic lenses are designed as a one stop solution for lens tinting that can cover a range of different light conditions. Essentially ImpactRX lenses are a TWO way activation and this allows our lenses to be more sensitive. The lenses are activated by two ways
UV light which is generally how most transition / photochromic lenses activate

Light - YES, impactRX lenses are also light sensitive and this makes our ImpactRX lenses much better in different types of light conditions including working in a car (although they will not go as dark as being outside of the car)
Since the development of CR - 39 and polycarbonate over 50 years ago, there have been few advances and innovations in high impact-resistant optical polymer development. ImpactX® is a family of patented polyurethane optical polymers, transparent and unbreakable, originally developed for military and aerospace requirements to provide bullet-proof, transparent, and light-weight material capable of providing superior protection, reliability and longer lasting performance than polycarbonate.
KEY BENEFITS
• Activates from a clear state to a specific colored state
• Activate faster, up to 25% added photochromic speed when compare to polycarbonate transition lenses
• Activate behind the windows or behind the automobile windshield (new pigment packet sensitive to both light and uv rays)
• Are more stable to temperatures and altitudes - up to 20% improvement compared to polycarbonate transition lenses
• Have a wider photochromic range, up to 65% performance
• Photochromic pigments are embedded into the lens NOT as a coating like on polycarbonate transition lenses
• Boast the new innovative high dynamic range technology (HDR) for higher contrast definition, superior visual perception and sharper image on our photo red, photo brown and photo purple lenses
• Delivers a higher ultraviolet absorbance and totally UV400 protection even in clear states
PHOTOCHROMIC LENSES ARE GREAT FOR
• One lens for all climates
• Easily use them throughout the night
• Training early mornings or late at night the lenses are clear and change to a dark tint when the sun is around
• Saves swapping out lenses as photochromic lenses provides a huge range
---
POLARIZED LENSES effectively block reflected glare, a situation which occurs primarily near water or snow or off reflective surfaces nearby, such as car windows, metallic objects, etc. Light which strikes a horizontal reflective surface is reflected back into your eyes. You then get a "double dose" of light energy, some of which falls directly on to you and some that is reflected on to you. Polarized lenses offer an interesting advantage: because they dramatically reduce or eliminate the reflected light energy which might account for the majority of the annoying glare, you can use a lighter tint to achieve the same (or better) degree of glare reduction and comfort compared to non-polarized dark lenses.
POLARIZED OFFERS.
• Anti-Glare properties
• Great for high reflective environments such as bright days when lots of glare from the surfaces
• Great for water sports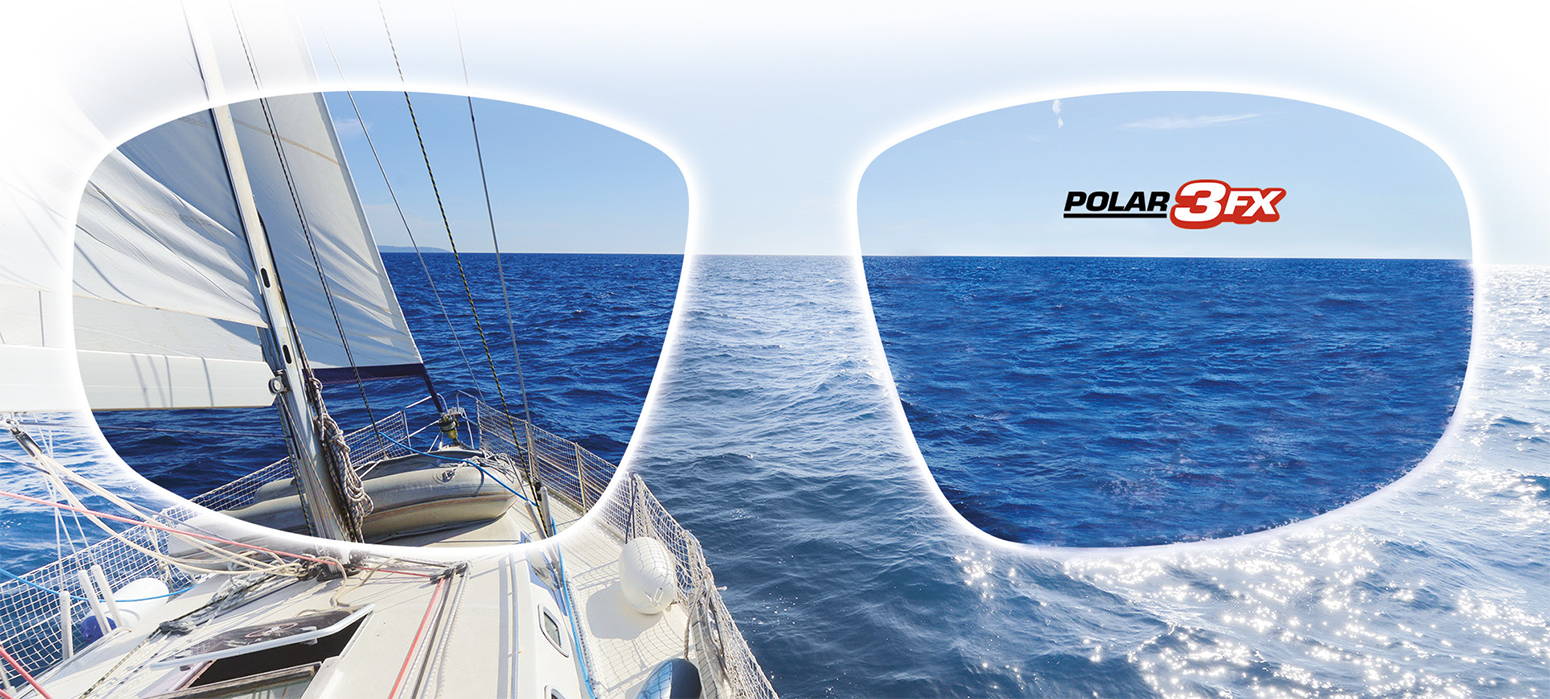 ---
ADVANCED DIAMOND LENS COATING OPTION
Diamond coat™ is an exceptional and powerful multi-layer coating engineered to eliminate lens glare, ghost images and halos from bright light or back reflections while offering a cleaner vision by preventing dust, water drops, scratches and finger marks on the lens. Perfect for outdoor action and dusty environments, diamond coat™ will keep lenses sparkling and easy to clean. It will ensure a better comfort while providing outstanding lens durability.
The diamond coating is an option for the consumers / buyers of Rydon sports prescription lenses and approx 80% of our customs choose the diamond coating to help protect their lenses. This does not make them scratch proof but highly increases the strength of the lenses against scratches plus many other benefits outlined below.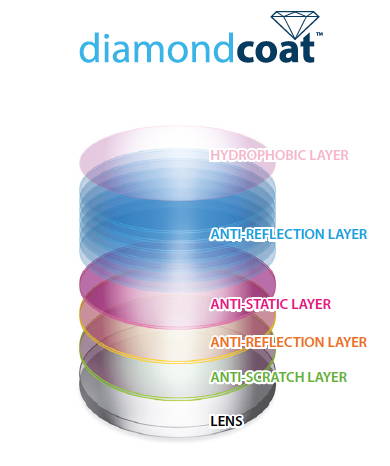 ---
There are many different frame colours to choose from for both Rydon and Rydon Slim models
Our most popular frame colour is the "Black Matte"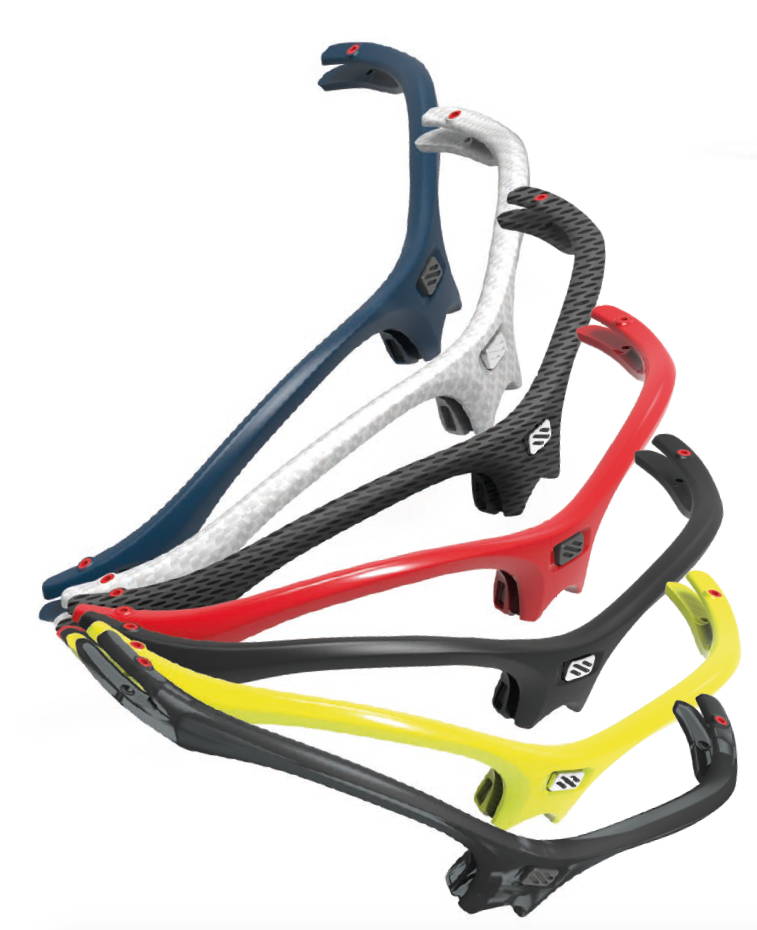 Adding to the Rydon option is the new Rydon SLIM - Specifically designed with the smaller narrower face which generally sports women have, this slim model features all the designs of the Rydon such as the same temple arms, same nose pads and lens options. The only difference is the front mount is approx 4.3mm narrower thus making it a perfect fit for narrow faces.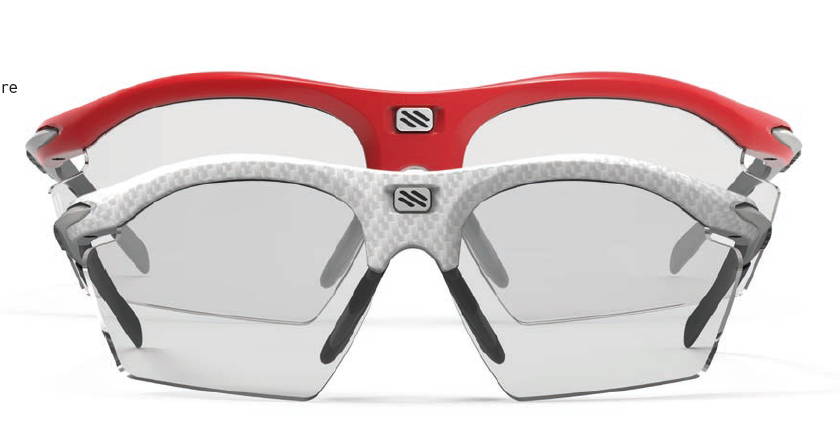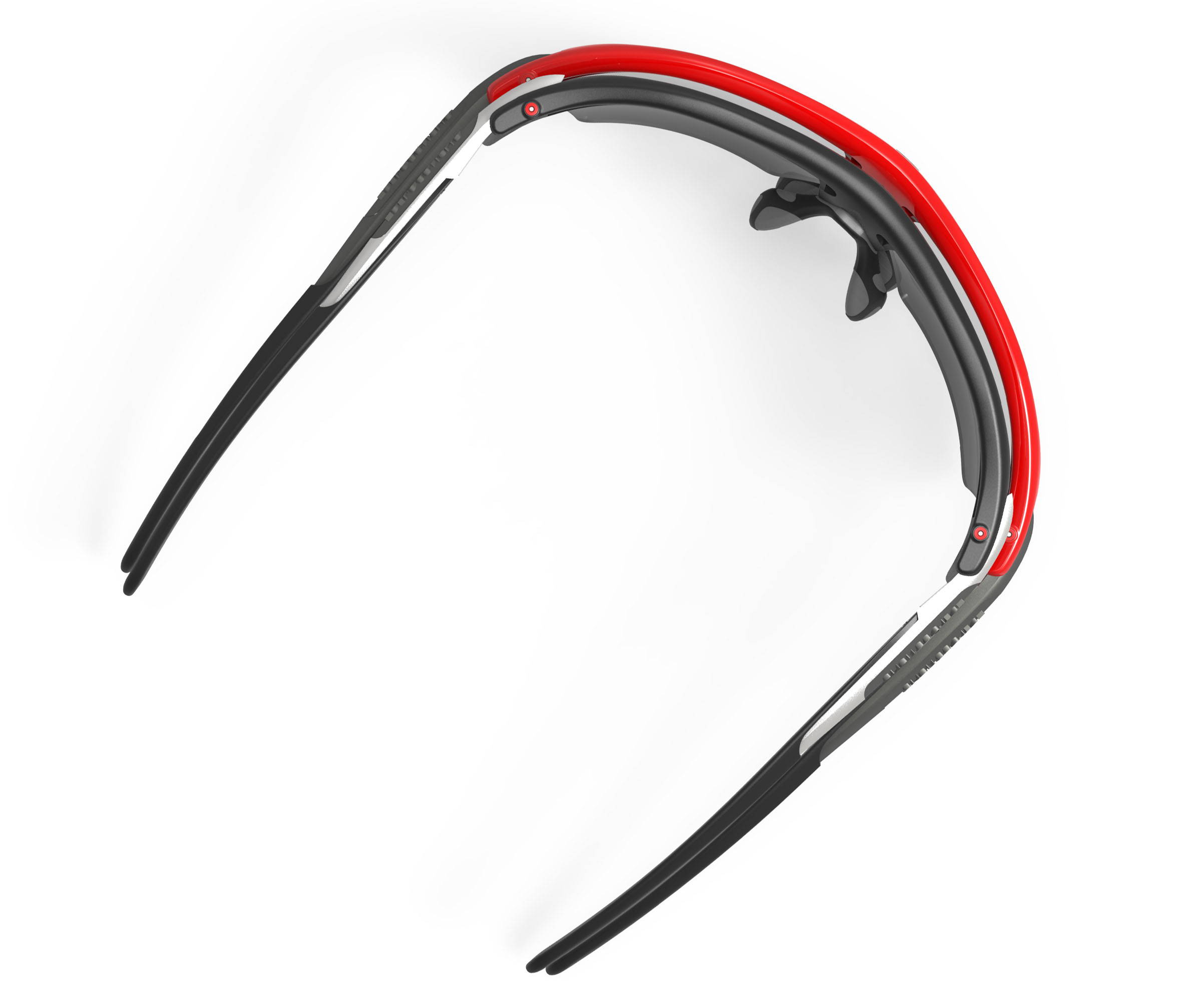 ---
PHOTOCHROMIC LENS PROGRAMME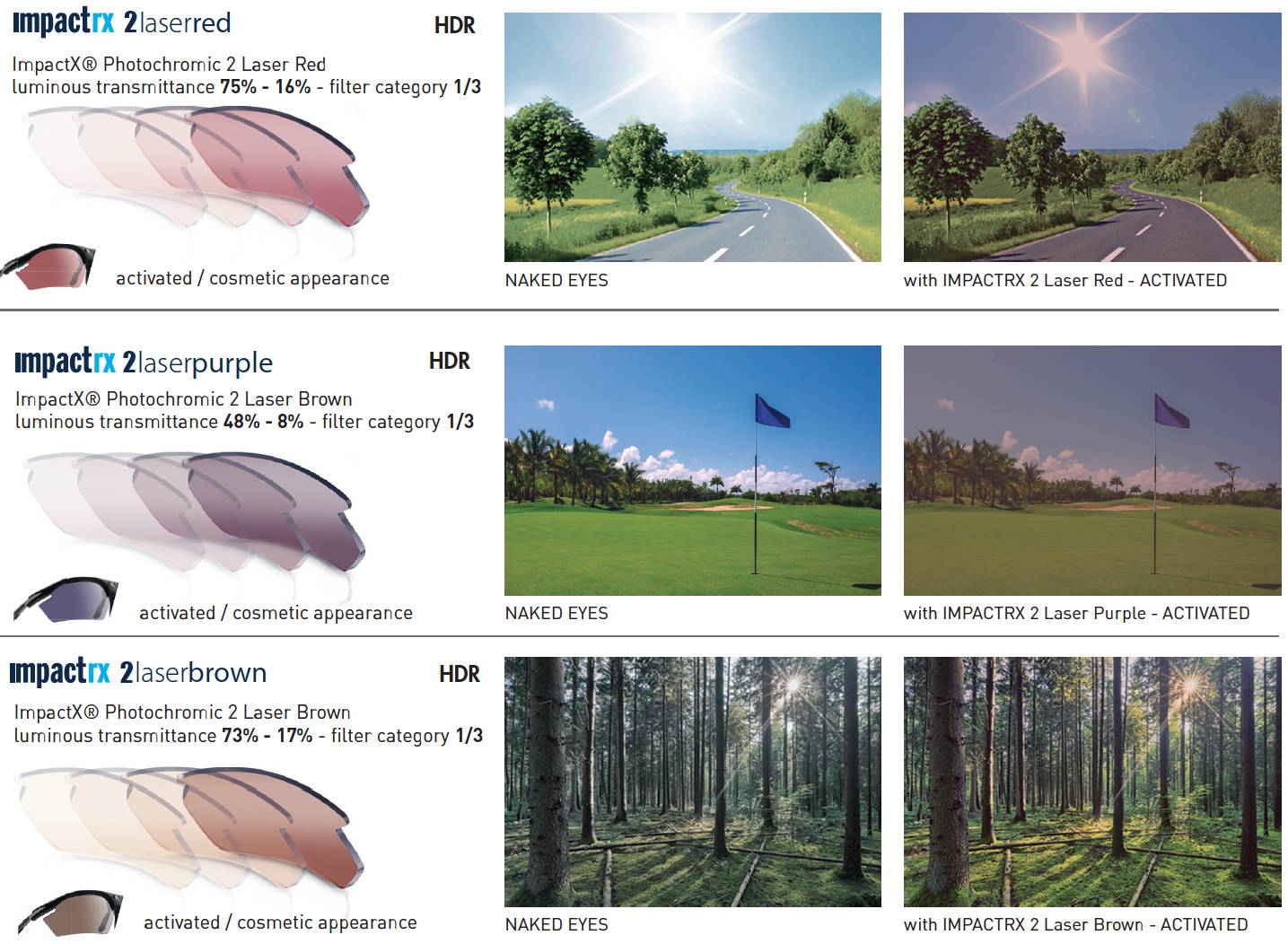 ---

---
FAQ - IMPORTANT INFORMATION  
---
Single Vision and Progressive Vision
ImpactRX offer both Single Vision and Progressive Vision lenses.
Single Vision is one power throughout the whole lens
Progressive Vision is actually 3 powers throughout the lens  
Close up reading power such as reading your training devices, score card, maps, menus, Iwatch, iPhone etc

Intermediate power which is a small transition from the reading to distance vision

Distance power for looking down the road, golf range
Prescription Power Limits

Rudy Project Rydon frames are high wrap sports sunglasses which are on a base 8 platform. Due to the curve Rudy Project Italy have set power limits and these limits are based on your prescription including your PD
Roughly the powers we are capable of using is -3 to +3 combined power.
The Impactx Photochromic lens programme is our best selling lenses by far. There is 6 different types of photo lens tint and this can make it confusing as to what lenses should i get - Here is a summary on what's our best selling lenses and whats best to different conditions
Photochromic Black is our number 1 selling photochromic lens and we would say a good 80% of our customers purchase this lens tint. It's classified as a "neutral grey" tint when activated and this sits into our category as a daily lens. Good for road conditions and bright conditions. Sports such as road cycling, triathlons, road running and water sports.

Photochromic Laser Black is also a neutral grey lens and similar to the standard photo black lens in terms of sports its great for. The difference between them is the "laser" finish places a slight mirror or reflective finish on the lens and this helps when its even brighter sun light. This lens will NOT start off as clear and will not go as dark as the photochromic black lens

Roughly the powers we are capable of using is -3 to +3 combined power.
Diamond Coating Do I Need It?
Diamond coating is an added cost and basically its there to protect the expensive prescription lenses. It highly improves the strength of the outer lens and makes its a lot more scratch resistant. They are NOT scratch proof as no lenses in the world are.
On current sales approx 80% of our customers are choosing to add the Diamond coating.
There is also other filter layers added to the lenses which are
Anti reflective coatings front and backside of the lenses

Hydrophobic ability to help water fall off the lenses easier

Anti Dust layers

Anti finger mark layers
---
NEED HELP WITH CHECKING YOUR SCRIPT OR GENERAL INFORMATION?
---
OR CONTACT ONE OF OUR EXPERT OPTOMETRIST