Lens Technology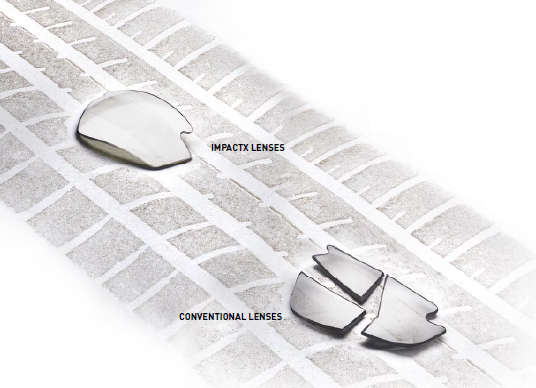 GUARANTEED UNBREAKABLE FOR LIFE
ImpactX® lenses are guaranteed unbreakable for life. The molecular semi-rigid properties are developed exclusively for Rudy Project and ensure the physical protection of your eyes against impacts, chemical and atmospheric agents; but because they are semi-rigid they will also minimize injuries during impact fall.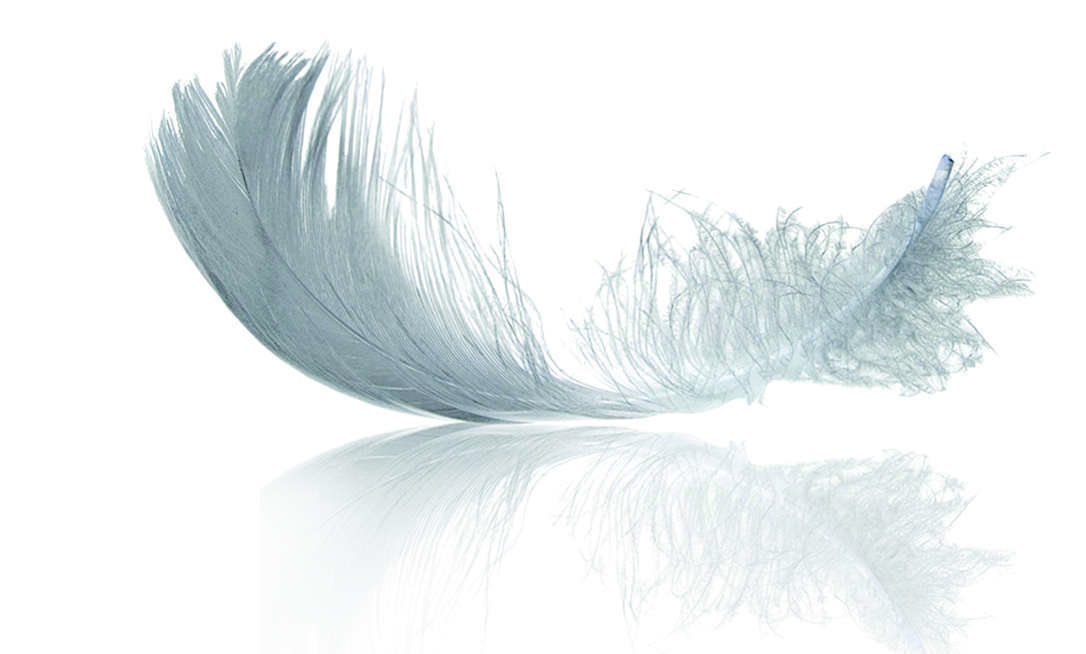 LIGHTWEIGHT
ImpactX® lenses are 16% lighter than CR-39 and 10% lighter than polycarbonate; they have lower internal stress and chromatic dispersion than polycarbonate, resulting in sharper images, higher definition, reduces "rainbowing', and more visual comfort. The program offers cutting-edge photochromic and polarized technology for unparalleled weather management.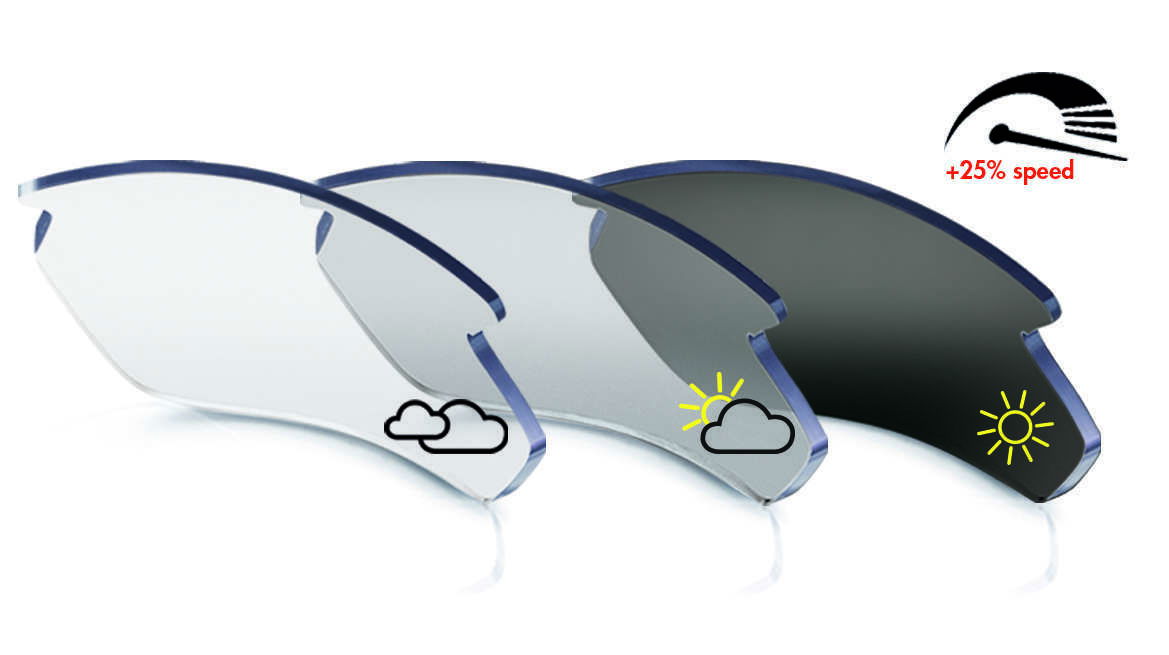 PHOTOCHROMIC TECHNOLOGY
Unlike most photochromic standard lenses, ImpactX lenses are fused in the mass of the polymer itself with a complex manufacturing process, making it more resistant and clearly optically superior to most competitors.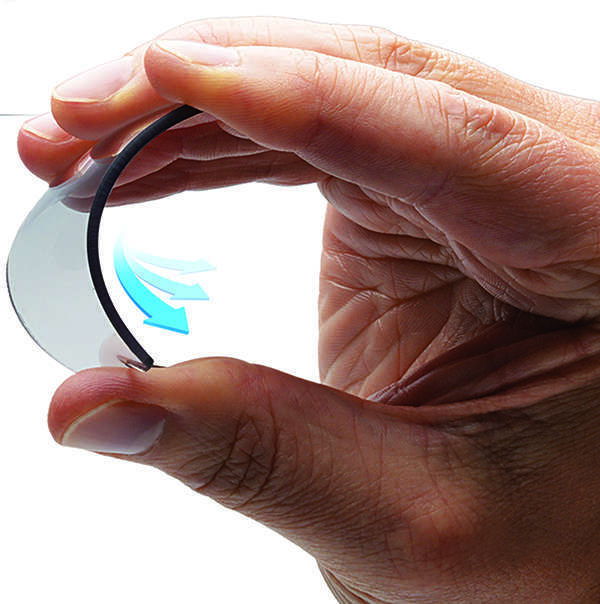 EXCLUSIVE SEMI-RIGID PLATFORM
ImpactX is a family of patented polyurethane optical polymers, transparent and unbreakable, originally developed for military and aerospace requirements to provide bullet-proof, transparent, and light-weight material capable of providing superior protection, reliability and longer lasting performance than polycarbonate.
------------------------------------------------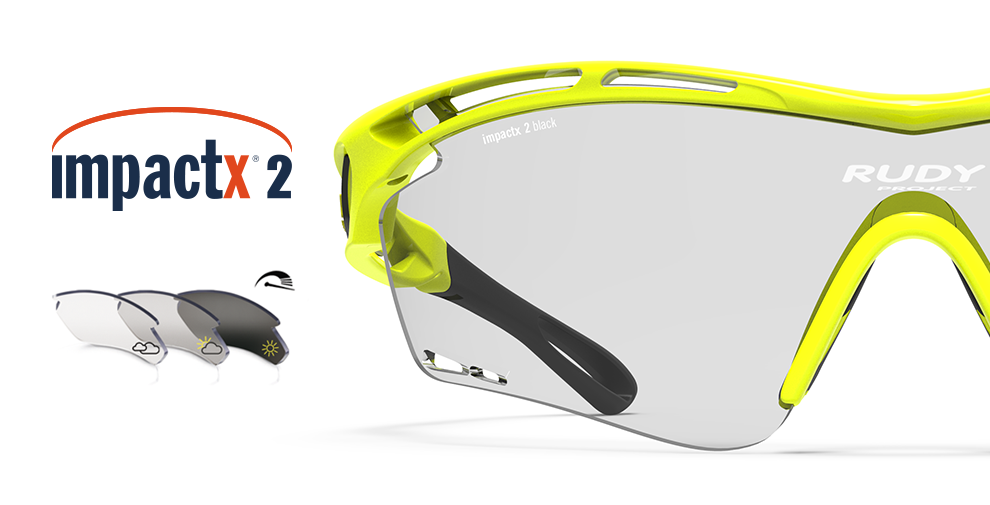 HDR HIGH DYNAMIC RANGE
In addition to faster activation, the innovative photochromic pigments specifically developed for the new ImpactX 2 lenses, incorporated an advanced filter function which scientifically modulates the wavelength of light passing through the lens: by eliminating a portion not perceived by our eyes and optimizing its spectrum, the HDR technology provides extraordinary visual performance. While maximizing the chromatic range, perceived benefits include superior perception, sharper image and unparalleled enhanced contrast definition.
NAKED EYE

CLEAR TO BLACK
Light Transmission: 9 to 74%

IMPACTX CLEAR TO BLACK ACTIVATED
NAKED EYE

LASER CLEAR TO BLACK
Light Transmission: 13 to 62%

IMPACTX CLEAR TO LASER BLACK ACTIVATED
NAKED EYE

HDR CLEAR TO RED
Light Transmission: 17 to 76%

IMPACTX HDR CLEAR TO RED ACTIVATED
NAKED EYE

HDR CLEAR TO RED

Light Transmission: 17 to 76%

IMPACTX CLEAR TO LASER BLACK ACTIVATED
NAKED EYE

HDR CLEAR TO LASER BROWN

Light Transmission: 17 to 73%

IMPACTX HDR CLEAR TO LASER BROWN ACTIVATED

Experience the true colors. Our POLAR 3FX technology protects our eyes from harmful UV rays and eliminates glare by selectively filtering non harmful wavelengths through the lens. POLAR 3FX technology is designed to filter glare from car headlights, sun rays and the refracted light on wet or shiny surfaces like water and snow. Plus, the all new POLAR 3FX lenses leatures the HDR filter which is fine tuned to maximize your safety by improving contrast in urban, mountain and road bike environments. The result is bright and comfortable vision, sharper details perception and brighter colors with considerable reduction in eye fatigue. The POLAR 3FX Multilaser lenses are available in a vast array of colors allowing to benefit from superior visual comfort and to choose the color which best suits your style.
HDR TECHNOLOGY
The HDR filter is designed to boost your color experience by turning the wavelength of the light passing through the lens. By actively refining the intensity of various wavelengths of light and by optimizing the visible, the HDR filter provides extraordinary visual performance. In addition to a maximized chromatic range, benefits include superior perception, sharper image and unparalleled contrast definition.

3FX COATING
This state-of-the-art coating has been developed to make POLAR 3FX lenses tougher and more durable. The 3FX coating is a hydrophobic barrier which minimizes the formation of smudges. This treatment is designed to enable water slipping on the surface, to prevent stains and fingerprints and to make cleaning easier.
------------------------------------------------
RP OPTICS
For particular light conditions, Rudy Project offers technically advanced specialty lenses with high visual quality tailored to your needs. The various lenses enable you to perform and excel in any light or atmospheric condition you may encounter.

RP Optics is a design philosophy that aims to improve visual performance and eye protection by means of selective lenses with high optical and mechanical performance, combined with the most advanced technologies and scientific applications.

Our lens program has features common to ever type of lens, such as neutralixing ultraviolet radiation completely up to 400 nm (UV 400 Protection), and maintains colors integrity even with the dark filters. We believe it is not enough to protect the eyes from hazardous radiation and external agents. It is also important to enhance visual acuity and minimize distortion, while offering high quality optics suitable for sports. In some extreme conditions an athlete must rely on technologies to enhance performance and minimize distractions. For this reason, we have expanded the range of filters with specific treatments including antifog, hydrophobic, and photochromic technology.

ROAD
Racing Red
Multilaser Orange
Multilaser Red
Photoclear
Smoke
Transparent
Yellow
GOLF
Golf 100
Racing Red
Smoke
Laser Black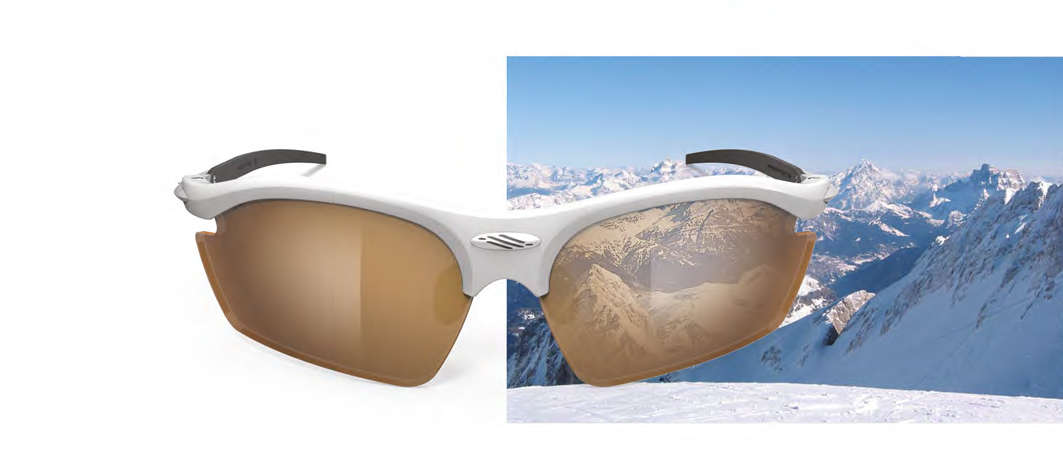 MOUNTAIN
Hi-Altitude
Hi-Contrast
Laser Black
Laser Brown
Multilaser Red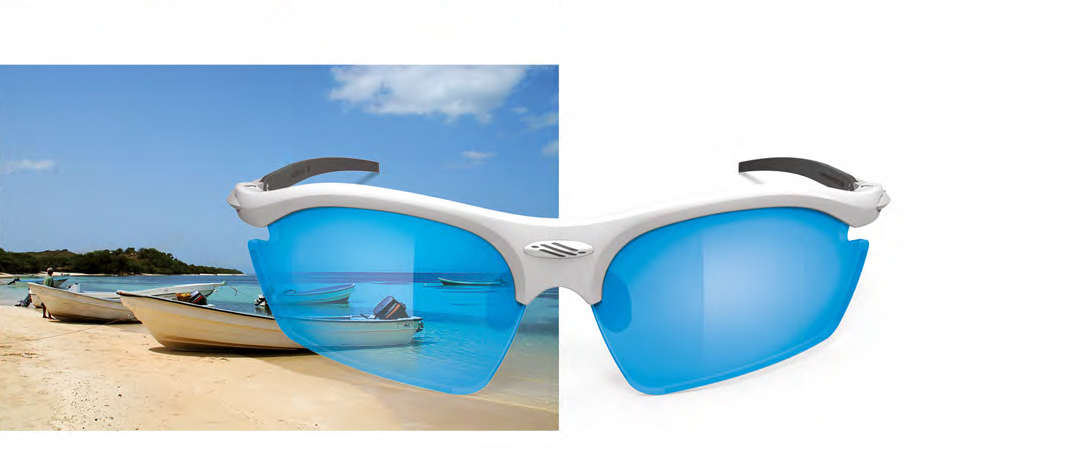 WATER
Smoke
Multilaser Blue
Multilaser Green
Multilaser Red